One of the most commonly asked questions about baking is about fats. Which type of fat should I use in baking? Will the type of fat affect my baked goods and how? Which is better, liquid fat or solid fat? Let's find the answer together!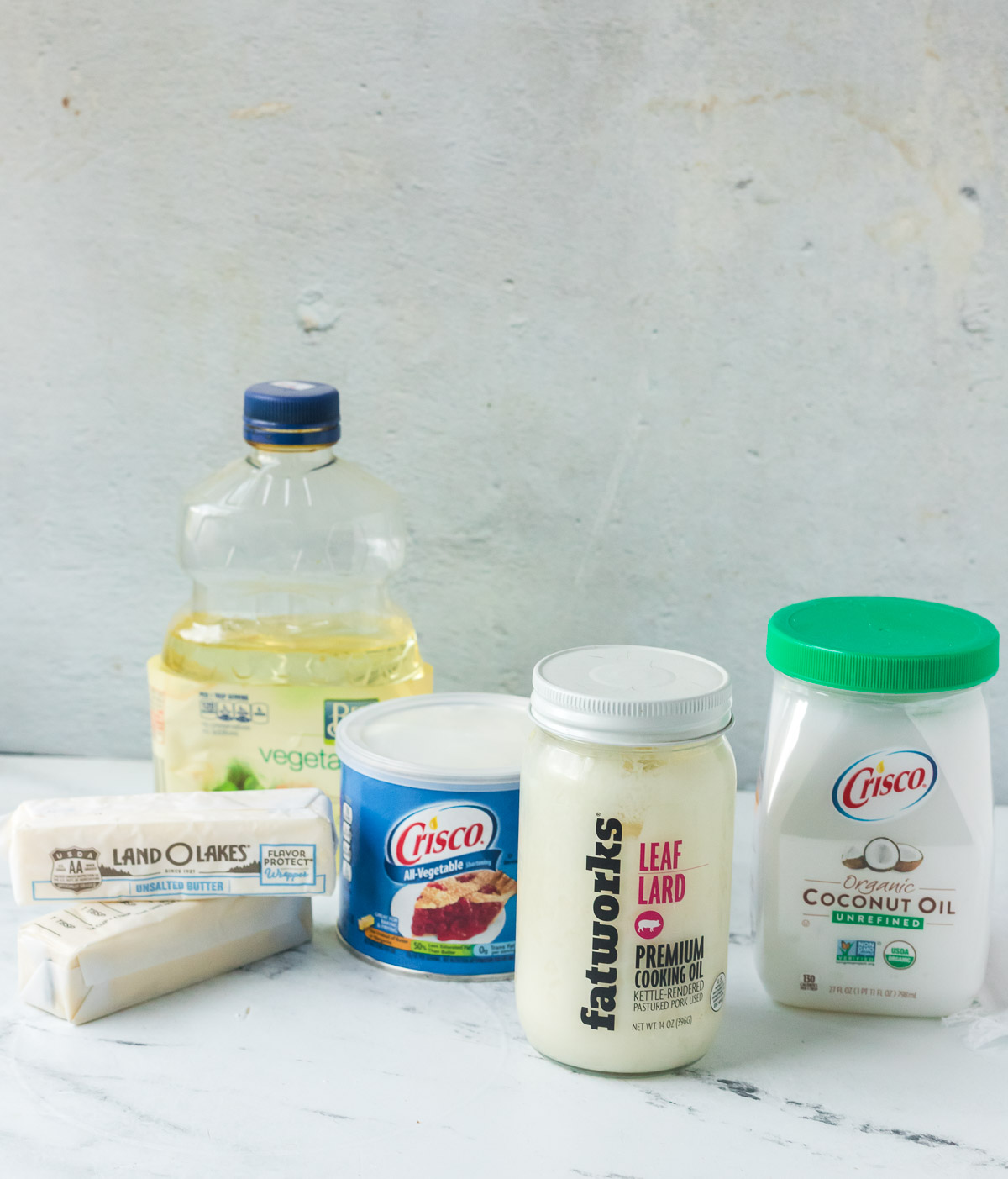 Fats are one of the essential ingredients used in baking. Without any type of fat, baked goods such as cookies, cakes, pie crusts, pastries, and cupcakes will be less flavorful and look less appealing. But fats do so much more than just add flavor!
Butter is the most commonly used type of fat in baking. It is flavorful, accessible, and effective. However, many people looked for low-fat options. Hence, different bakers incorporate other types of fat in their baking and baked goods and cake recipes.
Today, we will talk about types of fats and why are they necessary for baking. Shall we start?!
See Also:
Measuring shortening can be a sticky problem, but I'll show you four easy ways to measure shortening!
Need only egg whites or egg yolks in your recipe? Learn six easy ways to separate your eggs to use in all your baking recipes.
Confused on oven temperatures? Understanding oven temperatures is an important skill that will improve your baking today.
Role Of Fat in Baking
Fats are comprised of long fatty acid chains which can either be saturated fats or unsaturated fats. These fatty acids work and act differently in baking and help in the following:
Creates a Lift
There are times when you incorporate fat to create a leavening. The solid fat is soft and whipped together with sugar. For example, in creaming method, where butter is typically added with sugar and whipped together. Butter has a small amount of water which evaporates when whipped. In baked goods, fat serves to create a lift. This is more evident in puff pastry.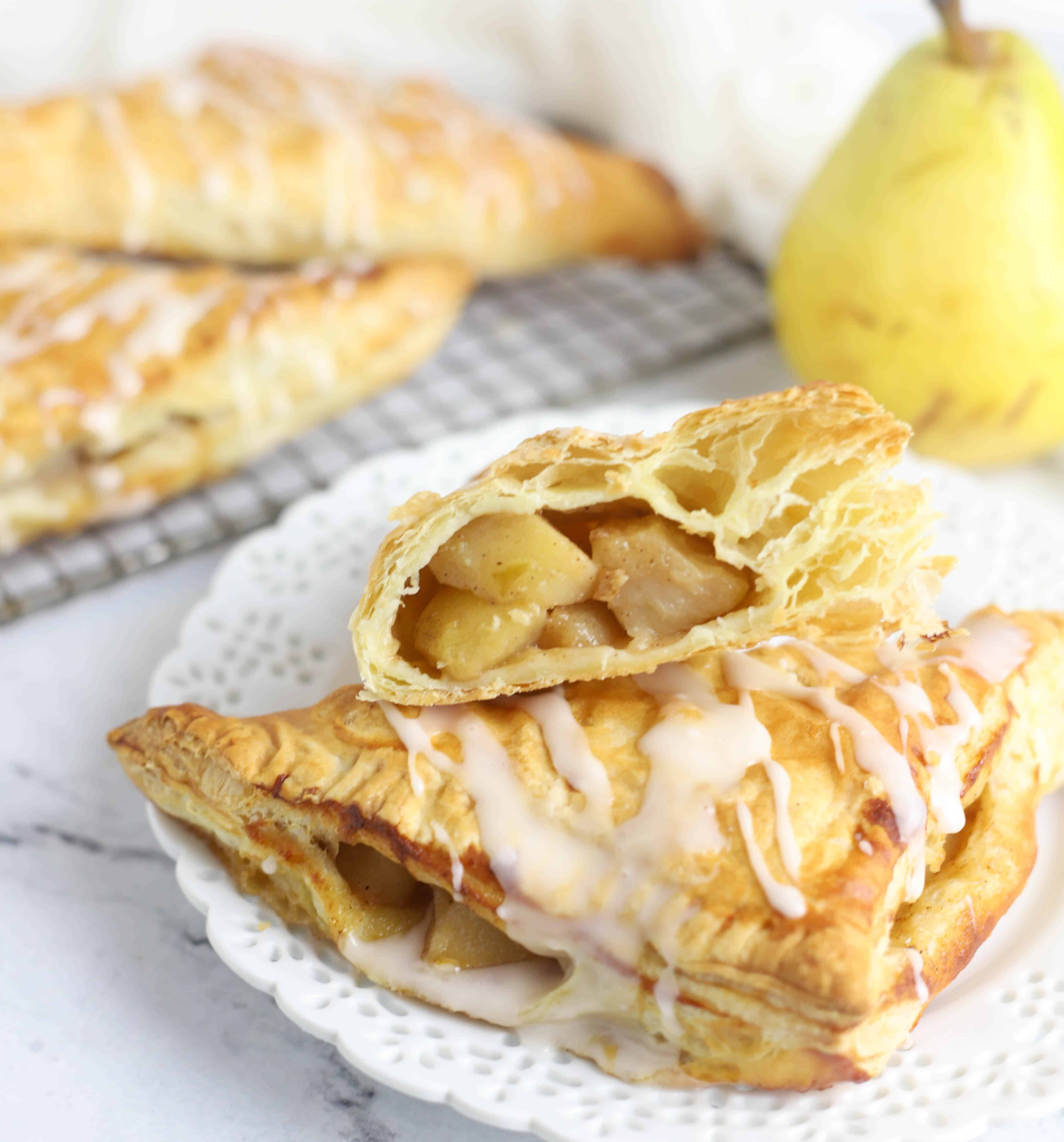 Adds Moisture
The best part about using fat is that it doesn't evaporate when exposed to heat. As a result, the moisture will retain and your baked goods softer without adding too many liquids. Also, fats are good conductors of heat. They help baked goods cook evenly and more efficiently.
Adds Tenderness
This is possible because of gluten formation. Fat slows down gluten development which keeps bread and baked goods tender. Also, gluten strands became shorter because of fat. You can see the difference between a cinnamon roll with fat and a yeast, bread like baguette without any fat.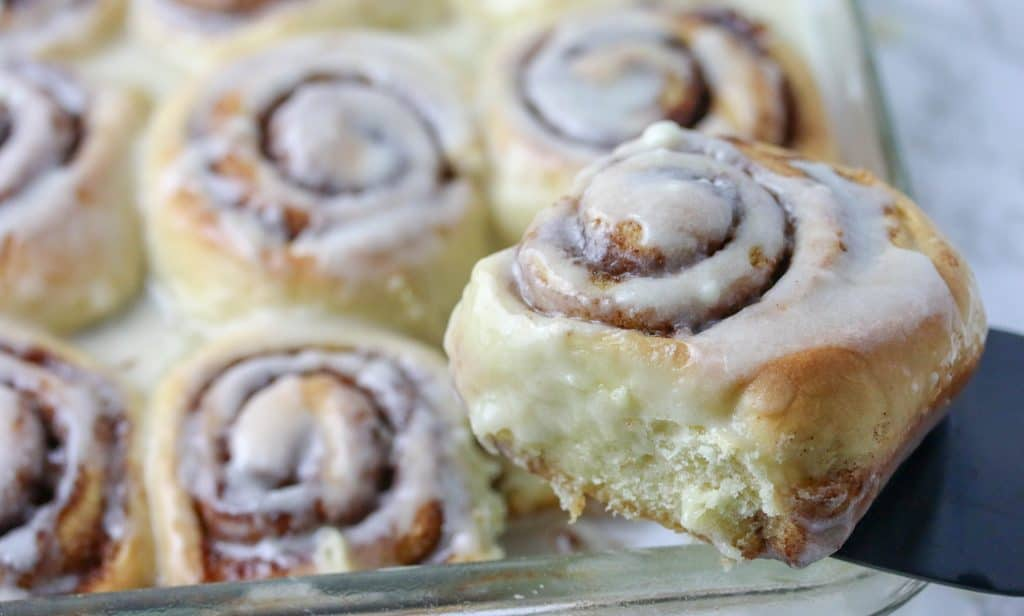 Improves Flavor
Fats also affect the flavor of your baked goods. When fat is added to ingredients, baked products and pastries will have fuller and richer flavors, especially if you used animal-based fats.
Types of Fats in Baking
Because of the numerous options for baking fats, to make it easier to distinguish, they are categorized into two main types: solid and liquid fats.
Solid Fats
As the name suggests, solid fats have a solid form. However, if they are exposed to heat, solid fats will be melted. And when cooled, a solid fat will re-solidify.
1. Butter
Butter is the commonly used solid fat and can be salted or unsalted. It is made from dairy and contains about 80% trans fat and 20% water. Some butters, like European butters are contain a higher fat percentage are great for use in butter-rich pastries like croissants.
Butter is responsible for the delicious, rich, and buttery flavor and soft texture of your pastries. pie crusts, and baked goods.
When baking, if a recipe calls for butter then be sure to use real butter, and not buttery sticks which is a vegetable oil spread and can yield different results.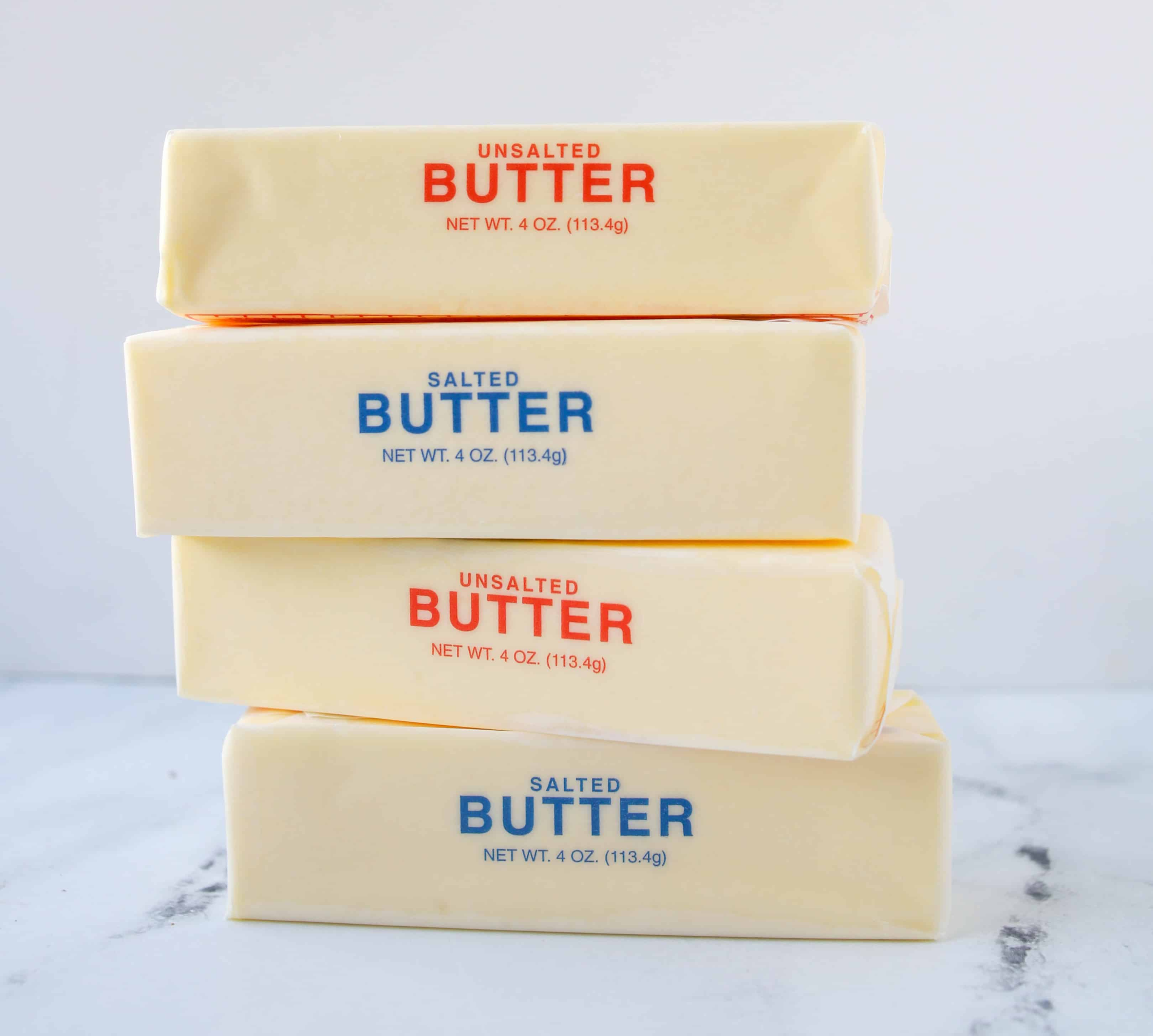 2. Margarine
Margarine is a vegetable oil-based fat with only 35% fat. Margarine is made to mimic the flavor and mouthfeel of butter. Margarine can be made using different oils such as canola oil and soybean oil. It has a spreadable texture. Hence, margarine is typically used as a spread.
Margarine can be substituted for butter in your baking, because it is made from vegetable oil, but it will not yield the same flavor or texture as using butter in baking. Be sure though to substitute with margarine sticks, and not a tub of margarine as the consistency of the tub variety is different and can affect your results.
Your baked goods made with margarine will be more tender, but will lack the same great flavor that butter brings to the table.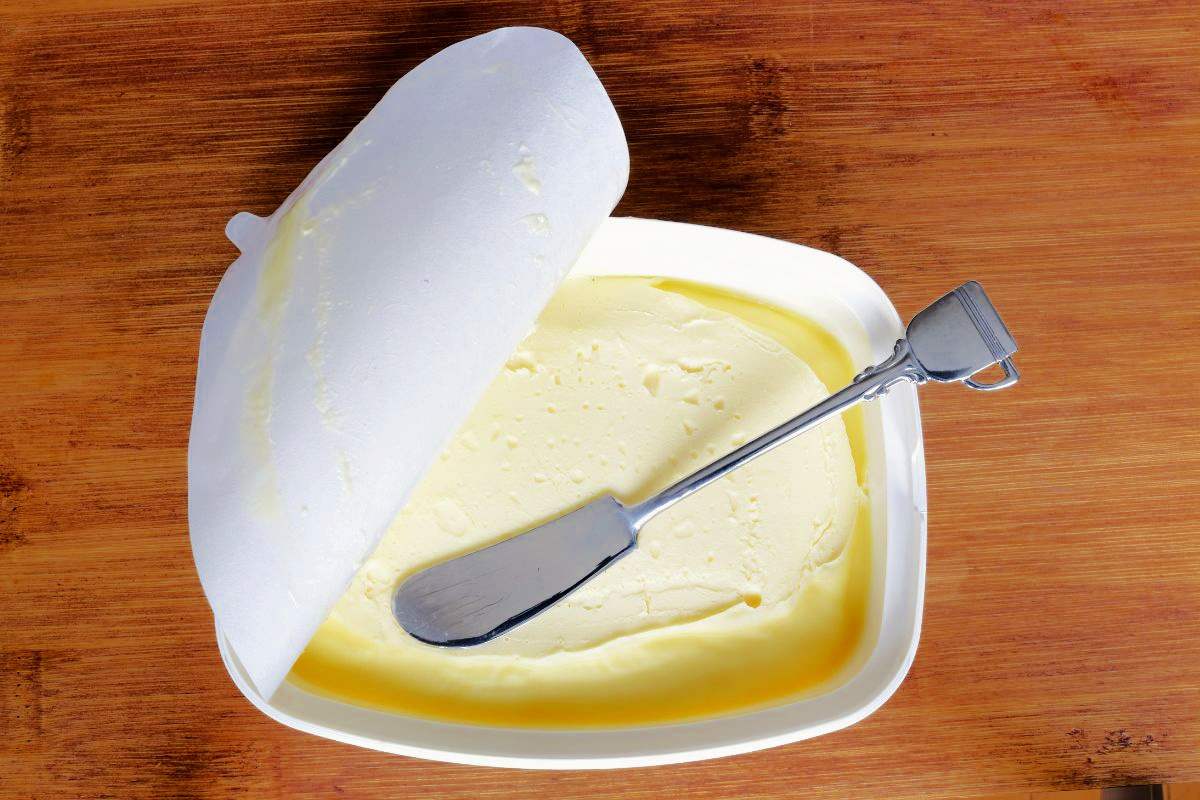 3. Lard
Lard is rendered pig fat. Hence, it has mild pork flavors and a higher melting point than butter. It is typically used for pie crust and savory pastries because it's 100% fat and contains no water. But you can also use lard in your other baking recipes – such as, cookies and biscuits.
With a higher melting point, lard will take longer to melt and therefore create more steam and therefore more flakiness. Lard also has larger fat crystals than butter, which means when the fat does melt, it will leave behind larger space creating more layers and flakiness. So, if you want a flaky and crumble texture, use lard.
The highest quality lard with the mildest flavors is leaf lard. Leaf lard is hard to find and if you want to use it, order it online ahead of time.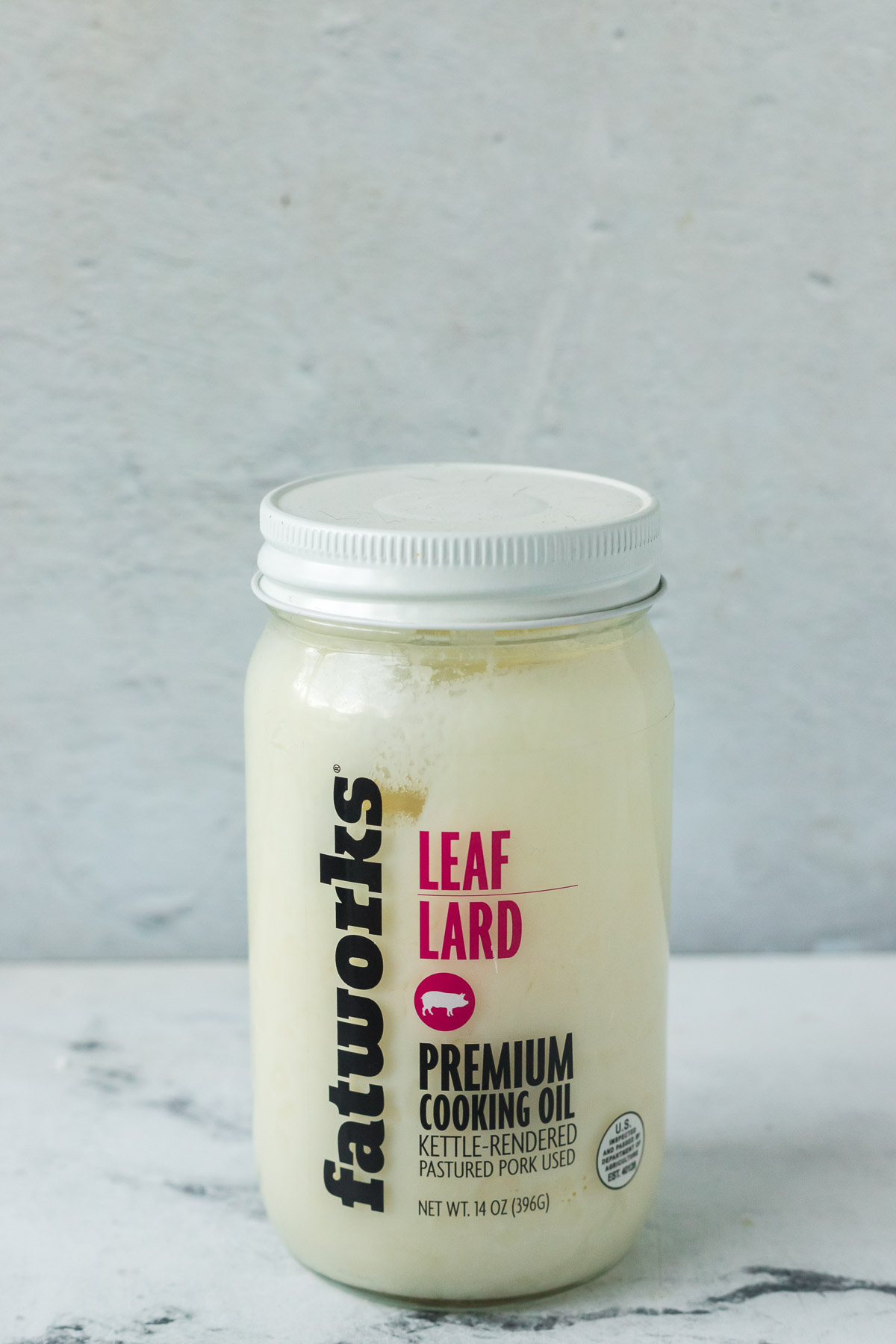 4. Vegetable Shortening
Vegetable shortening is made from vegetable oils that underwent a process called hydrogenation and are considered hydrogenated fats. Hydrogenated vegetable oil has a neutral taste but with a higher melting point compared to butter. Unlike butter, vegetable shortening is 100% fat, and contains no water.
When you use vegetable shortening instead of butter, your pie crust and pastries will be more tender and flaky. This is a result of the shortening of the gluten strands and lack of water present.
This solid fat is also ideal for creamed with sugar because it adds more air pockets when being whipped. If you are searching for healthier, vegan, and dairy-free solid fats, vegetable shortening is the best fat for you!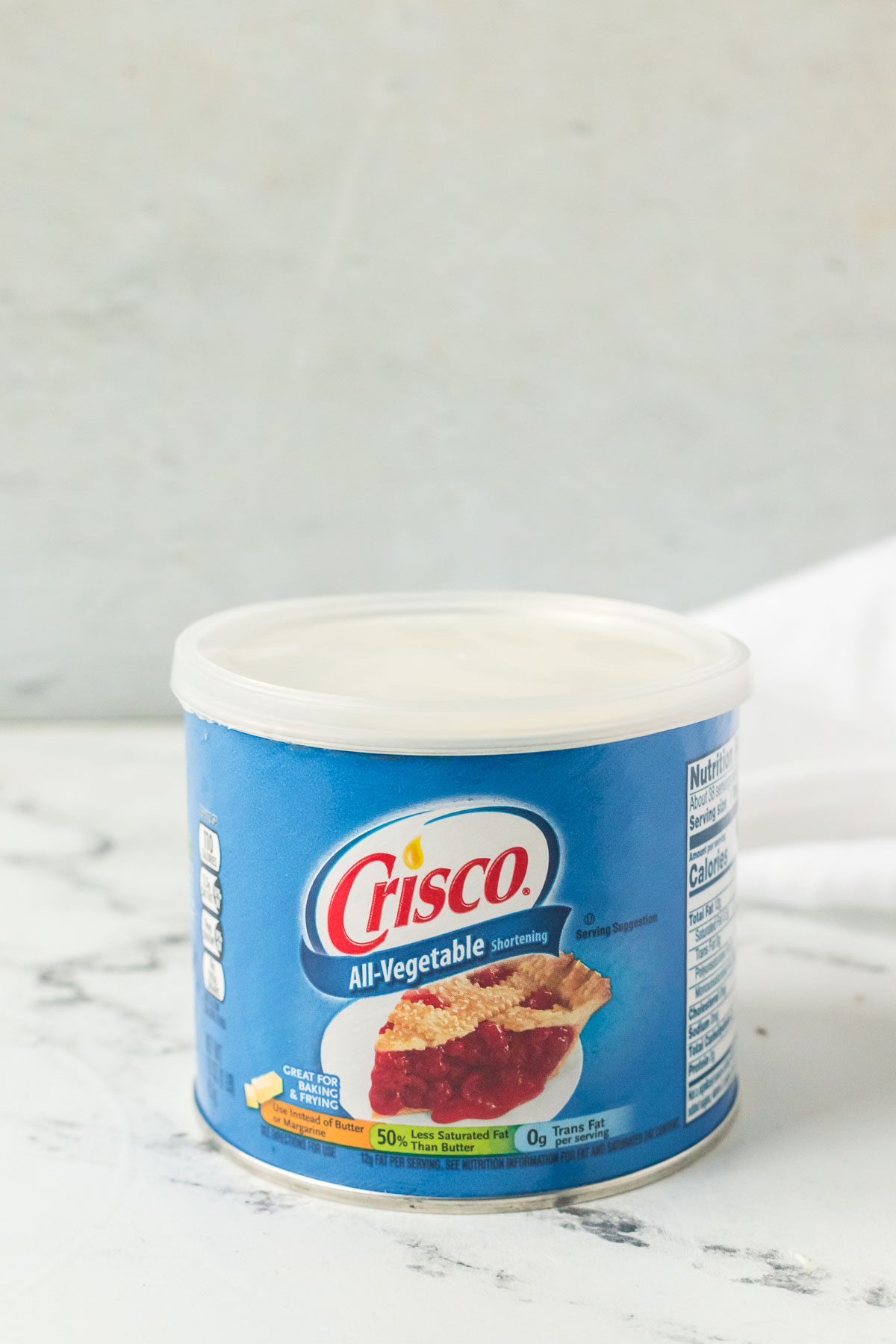 5. Coconut Oil
The healthiest solid fat available and used in baking is coconut oil. Coconut oil is an edible, colorless type of solid oil made from coconut meat. What sets it apart from other fats is that has a low melting point but higher fat content compared to butter.
When you use coconut oil in baking, your pastries and baked goods will have a lighter taste with unique flavor notes of coconut just like in this coconut chocolate cake.
If you want to use coconut oil but without the coconut flavor, choose refined coconut oil. When using as a substitute for butter, use in the same consistency. So if your recipe calls for melted butter, then be sure to use melted coconut oil. Or if your cookie recipe needs softened butter, then be sure to use all solid coconut oil as well.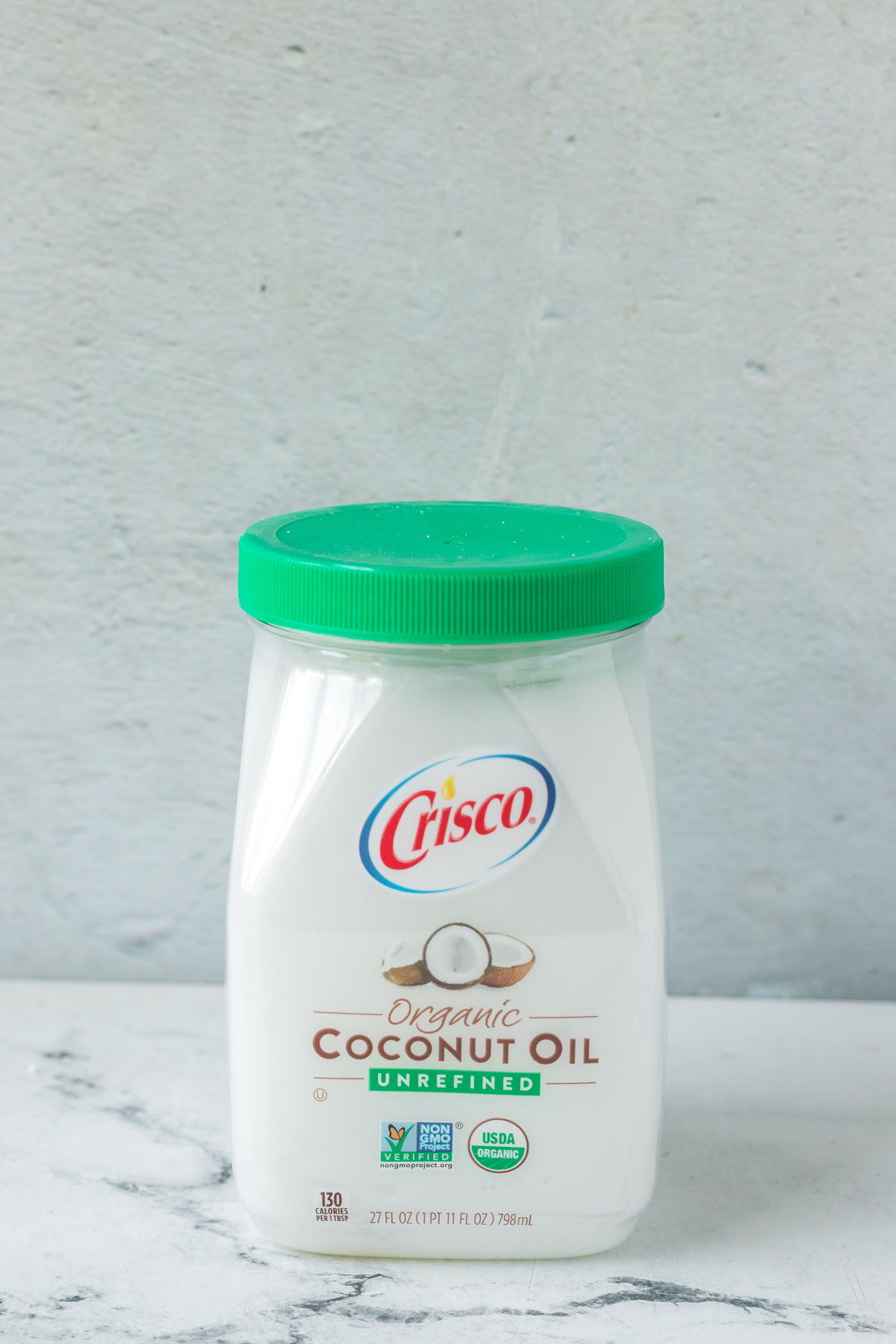 Liquid Fats
Liquid fats and types of oils are typically plant-based oils. They have higher unsaturated fatty acids and are considered healthier fats.
1. Neutral Oils
Neutral oils include vegetable oil, canola oil, avocado oil, grapeseed oil, and corn oil. They are considered neutral oils because they don't leave any residual taste affecting the flavor of your baked goods, ideal for baking pound cake and sugar cookies. This type of liquid fat leaves your baked goods soft and moist longer.
Also, even if stored at room temperature, liquid fats and vegetable oils will not congeal or solidify.
If a recipe calls for melted butter then it's fine to substitute with oil. However, if a recipe calls for softened butter, do not substitute with oil as the liquid fat will change the consistency of your batter or dough.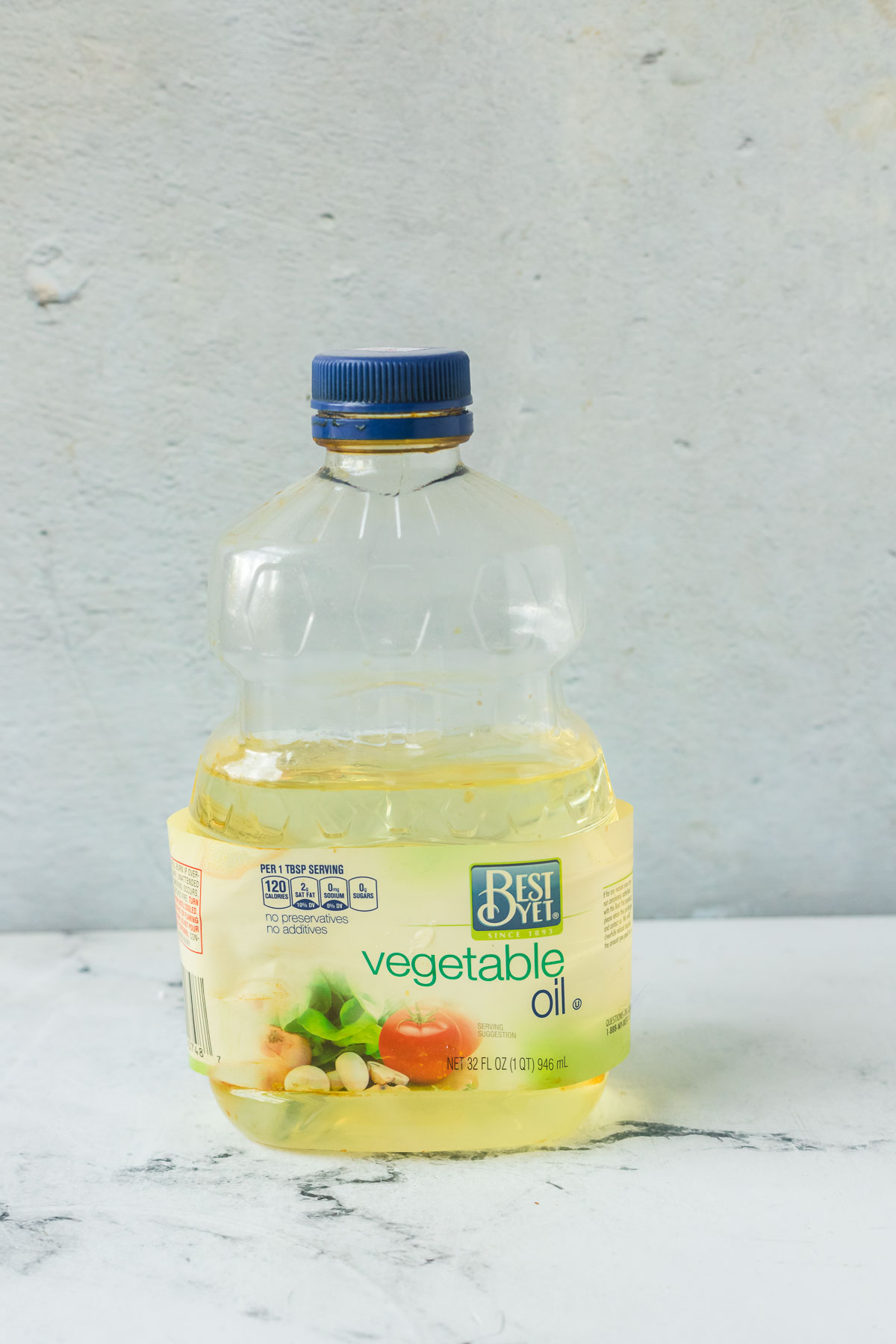 2. Olive Oil
Olive oil is the healthiest type of liquid fat. It leaves a fruity, nutty, and a little savory aroma and flavor. As a result, olive oil is not commonly used for baking. But if you are baking rustic cakes or pumpkin bread, you can replace other liquid fats with olive oil.
Saturated fat and trans fats are considered unhealthy while unsaturated fats are healthy. While it is hard to avoid fat altogether in baking, you can choose a healthier option depending on their availability and your preferences.