Make delicious baked goods by learning the effects of substituting fats in baking recipes. Here's everything you need to know about oil vs butter in quick bread.
In baking, adding a form of fat is a must. Butter and oil are the most commonly used fat. But can you use butter to substitute oil or oil for butter, especially in quick bread? Learn everything you need to know about substituting oil with butter and vice versa with this guide.
Fats are essential in baking. They keep your baked goods moist, flavorful, and soft, help them rise, and aids in their browning. However, different fats gives varying effects. Some fats will help quick bread dough or mixture rise more while others will add more flavor. Hence, substituting oil for butter or different fats can affect your baked goods.
In this guide, we will talk about the differences between the effects of butter and oil in your baked goods. I hope it helps!
My Favorite Biscuit Tools
See Also:
What is a quick bread?
Quick breads are made without any yeast. To help it rise and keep it moist, chemical leaving agents such as baking soda and baking powder are used instead of yeast. The benefit of using these chemical leaveners is your baked good doesn't need time to rest and sit. You can bake them immediately. Hence, they are called quick bread.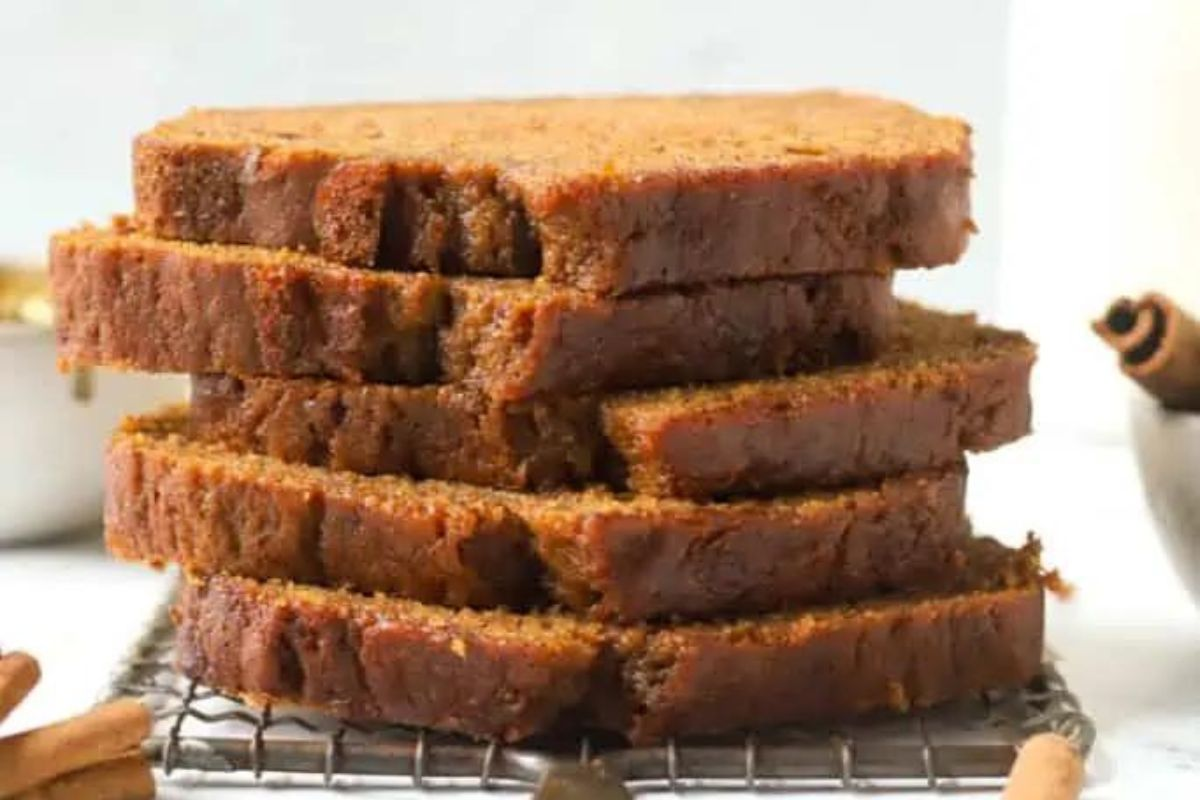 There are two types of quick bread, namely:
Batter: This is made using the muffin method which is used to make muffins, waffles, pancakes, and bread like banana bread, pumpkin bread, cheddar bread, and more.
Dough: To make this type, the biscuit method is used for biscuits, soda bread, and scones.
For each type of quick bread, different fat is used. To make a quick bread that is a batter style, oil is typically used (but melted butter can also work). While for dough, butter is used. For this type of quick bread you want to use a cold butter so it stay solid. This is the reason why, even though both are quick bread, they have different consistency, texture, and taste.
Oil versus butter in baking recipes
Oils are 100% fat, and have zero water content. Butter, on the other hand, will have around 80% fat and 20% water content. The difference in fat content can result in different textures.
When it comes to using oil in my quick breads I opt for a neutral-tasting oil, such as vegetable or canola oil so it doesn't impart any extra added flavor and doesn't compete with the other ingredients.
If you are feeling experimental and want to try what happens when you add coconut oil or olive oil to your cake recipe, you can do so. However, it will have some effect on your baked goods. Using coconut oil or olive oil can impart flavor into your breads – which isn't a bad thing! But something you should be aware of.
When using butter, I always like to use unsalted butter so I can control the amount of salt. If your quick bread recipes calls for oil, you can swap it 1:1 with melted butter (again, you will see some differences in texture and taste – which I'll show you below). But if your quick bread calls for a softened or cold butter, than you want to make sure to stick with butter and cannot replace with oil without signficiant changes being made to the end result of the baked good.
Saturated fat vs unsaturated fat (solid vs. liquid)
Butter is a saturated fat while most oils are unsaturated fats. Saturated fats such as butter remain hard when cold and turn into melted butter when exposed to heat. And at room temperature, the butter will turn sold. Hence, butter is also called solid fat.
On the other hand, unsaturated fats such as vegetable oil, olive oil, and oils are liquid fats which remain liquid at room temperature.
If you use softened butter, instead of melted butter, you would need to apply the creaming butter method. The creaming method is where you cream sugar and butter together. If the recipe calls for creamed butter, it is best to stick to butter and not oil. Creaming the butter will help add more air to the bread, making for a lighter, taller bread.
But if the recipe you are following doesn't need creamed butter and sugar, you can substitute butter with neutral flavored oils like vegetable oils, canola oil, or olive oil if it fits the flavor profile. If you substitute butter with oil, your baked goods will have a denser and richer flavor and taste which is perfect for quick breads.
Texture
When you substitute oil for butter, you need to take note of the texture. If you want delicate, soft, and tender baked goods, I recommend using oil vs. butter. Butter will result in a denser crumb and not be as moist.
Taste
Flavored oils, like coconut oil, olive oil, palm oil, and walnut oil, are perfect for adding flavor to your baked good. If you love to experiment with flavors in your baking recipes, you can substitute the melted butter with oil.
But if you use a neutral-tasting oil such as sunflower, canola or vegetable oil it will impart very little to zero flavor, which is sometimes ideal and what I usually use in my baking.
Oil vs. Butter – Quick Bread Experiment
As you can see below I made a simple plain quick bread and the only thing I changed was vegetable oil for melted butter.
In my quick bread experiment below, you can't tell much of a difference just looking at the two loaves straight out of the oven. Both baked up to a tall, beautiful golden brown loaf. The difference was when we finally cut into the two loaves and gave them a taste!
Although you can't tell – the butter was one so much more flavorful! However it was a bit drier than the oil-based bread and didn't rise as tall.
So really in the end, it's a bit about preference- and maybe what you have on hand!
Add walnut oil to your banana bread to add a nutty taste. But if you want to substitute butter with olive oil, always keep in mind its strong and distinct taste. Take note of how much oil you add when your recipe calls for butter and use olive oil instead.
On the other hand, vegetable oils have a more neutral flavor and can be used in various recipes.
Shelf life and storage
I like to store my quick breads, wrapped well after cooling, at room temperature. They tend to dry out if they are in the fridge.
For longer storage, I like to wrap well and place in the freezer for 2-3 months.
Final thoughts on oil or butter for baking
When substituting butter with oil or vice versa, it is always advisable to find the balance. Both melted butter and oil can bring out and enhance the texture and flavor of your baked goods.
However, if the recipe calls for a strong chocolatey flavor, it is best to substitute butter with oil. Butter can compete with the other stronger flavors in the breads and dry out the breads. Butter has a tendency to mute bold flavors like citrus and chocolate. If you want to bring out strong flavors in your chocolate cake baking recipes, you can substitute butter with oil.
Overall, you can swap melted butter for oil in 1:1 in a quick bread recipe. If a recipe calls for creamed butter or solid butter, then it's best to stick with butter, and not swap out using oil.
If the original recipe needs only oil but you want a lighter texture and stronger flavors, you can add both oil and butter.
At the end of the day, which type of fat you use will ultimately depend on your preferences. Don't be afraid to try something new. You might be surprised that by replacing an ingredient with another, you will create a new and delicious snack you and your family will love.
Quick Bread Recipes To Try