These molasses cookies are delicious, thick, soft, and chewy perfect for holidays, special occasions, and everyday snacks. It only needs a few staple ingredients and 20 minutes of prep time and you have perfectly chewy, buttery, and flavorful molasses cookies.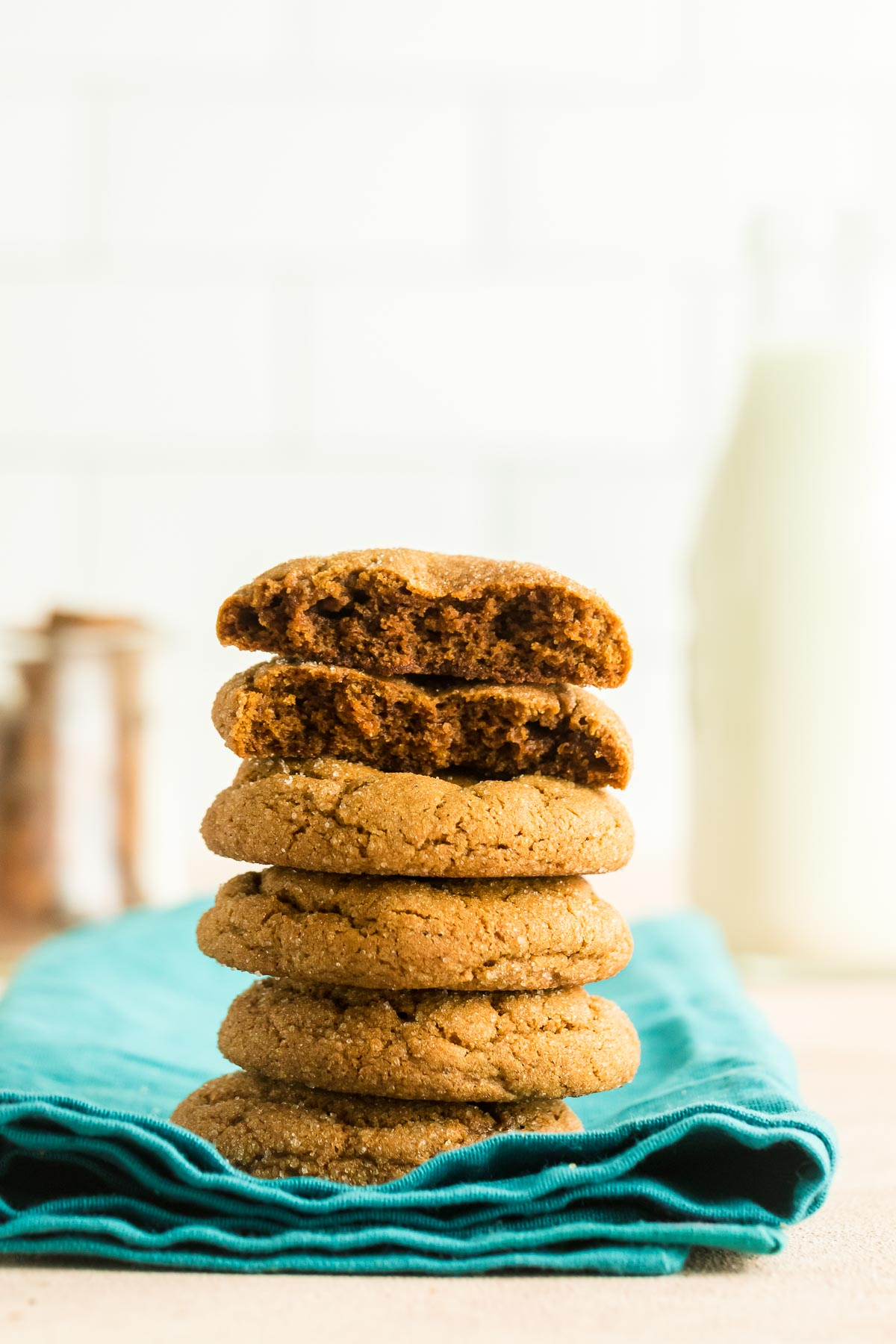 When I have ginger in my pantry, I always make gingerbread cookies. Especially for the holiday season. It is a holiday staple that my family loved.
But I can't always make gingerbread cookies. I don't always have the time or energy to bust ou the rolling pin and cookie cutters! That's why I thought of making molasses cookies instead! You will surely love these delicious, flavorful, soft, and chewy molasses cookies.
I've made these chewy ginger molasses cookies but I wanted a thick, soft molasses cookie that stays soft for days. And by gosh I think I got it! I played around with the original recipe but added in more flour (to make it thicker), cornstarch (to soften it), more brown sugar (to make it chewier),and then chilled the dough for 24 hours to make the ultimate thick, soft molasses cookie. Let's just say I kept eating this warm out of the oven!
What's The Difference Between Gingerbread and Molasses Cookies?
If you are not familiar with molasses cookies, it is like a cross between gingerbread cookies and snickerdoodles. They have a slight ginger flavor like gingerbread cookies and the sugar coating from snickerdoodles. When it comes to texture, molasses cookies are soft and chewy closer to snickerdoodles.
Basically, it is a softer and chewy cookie version of gingerbread cookies that tasted great.
See Also: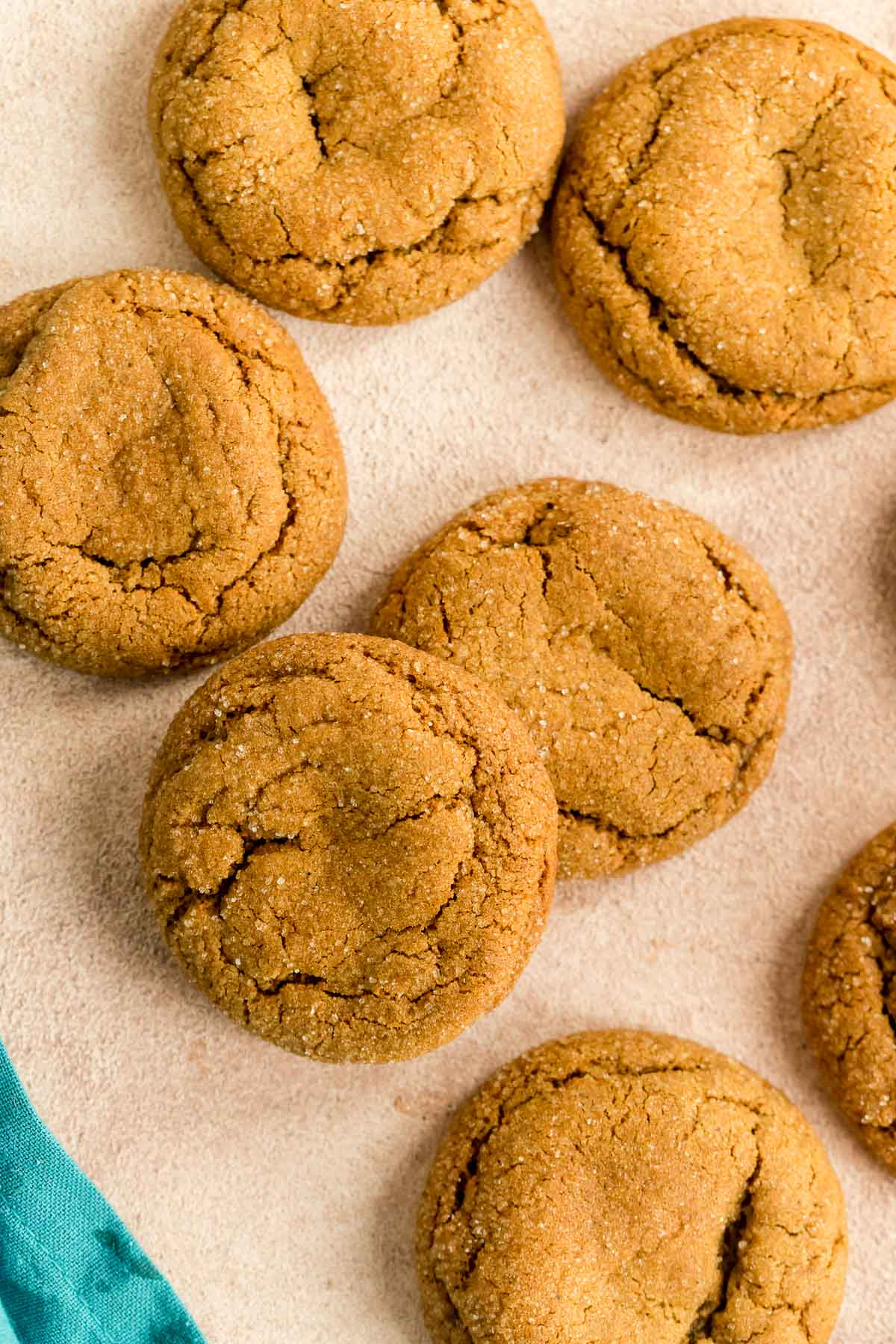 Why You'll Love These Molasses Cookies
Quick To Prepare – It only needs 20 minutes of prep time and another 20 minutes of baking time to have chewy molasses cookies.
Stays Soft And Chewy For Days – When properly stored, these molasses cookies will stay soft and chewy for days!
Make Ahead Snacks – You can make these delicious molasses cookies on the weekend, store them, and consume them within the week.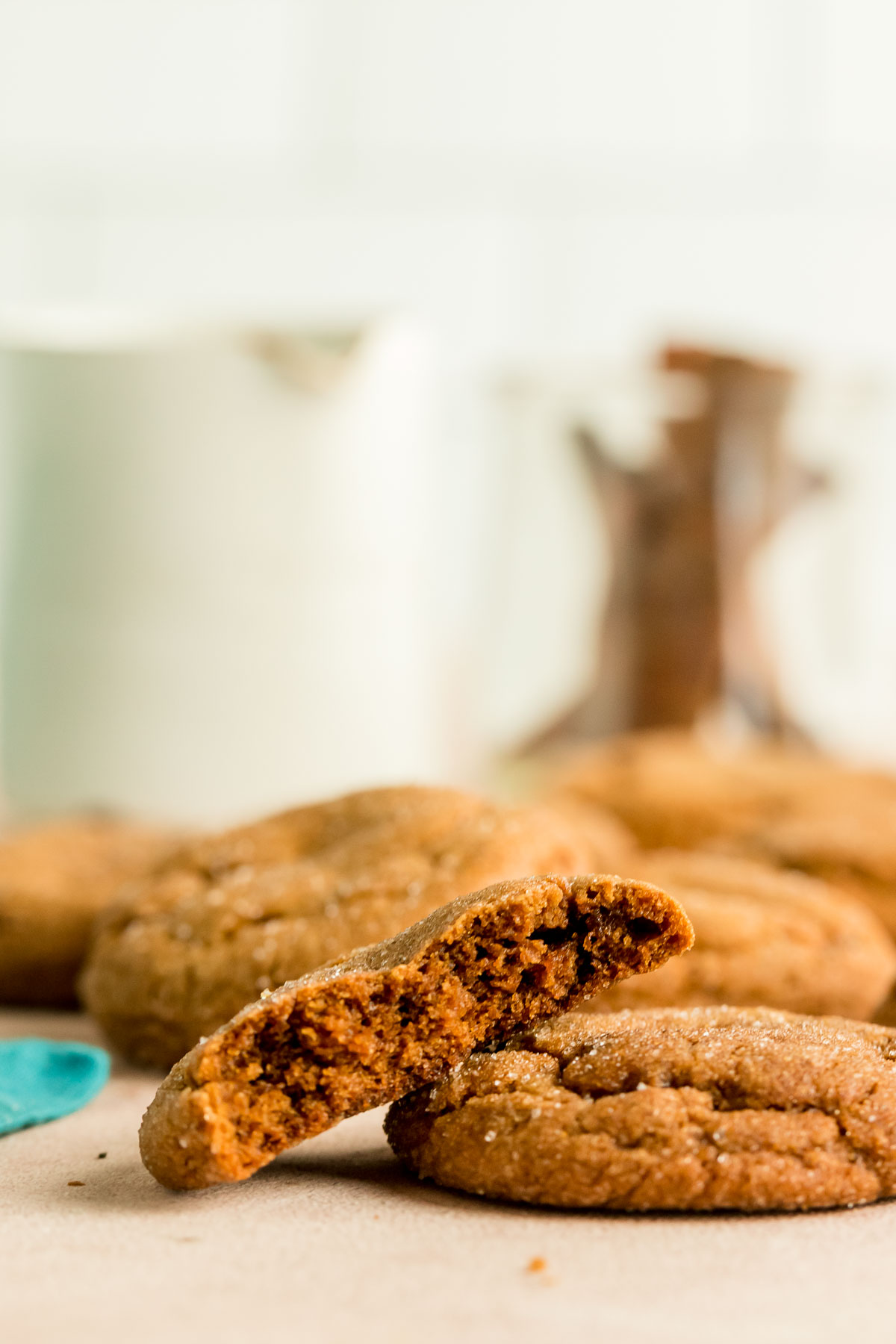 Ingredients Needed
These are the ingredients you will need for this molasses cookie recipe:
All-Purpose Flour – I used unbleached all-purpose flour for this great recipe. If you have regular all-purpose flour in your pantry, it will also work.
Cornstarch – To keep the cookies soft.
Unsalted Butter – If you use salted butter, reduce the amount of salt you add.
Baking Soda – It helps the molasses cookies rise.
Molasses – If you want a stronger molasses flavor, use full-flavor molasses. But you can also use milder options. I like to use Grandma's molasses brand.
Vanilla Extract – To add flavor. Make vanilla extract with vanilla beans by following this guide, Homemade Vanilla Extract Recipe.
Egg – Helps bind the molasses cookie dough ball together while enriching your cookies. Egg should be at room temperature.
Salt – Enhances the spices and molasses flavors of the delicious chewy molasses cookie.
Granulated Sugar – For coating molasses cookie dough balls. You can also use raw sugar.
Light Brown Sugar – To add crunch to your molasses cookies. Make your own brown sugar with this guide, How To Make Brown Sugar.
Ground Cloves, Dried Ginger, Nutmeg, and Cinnamon – Use these ground spices and blended together.
How To Make Molasses Cookies
1. Combine Dry Ingredients
To prepare your flour mixture, combine all-purpose flour, baking soda, corn starch, salt, and ground spices in a medium mixing bowl. Whisk together for about 30 seconds or until fully incorporated. Set aside.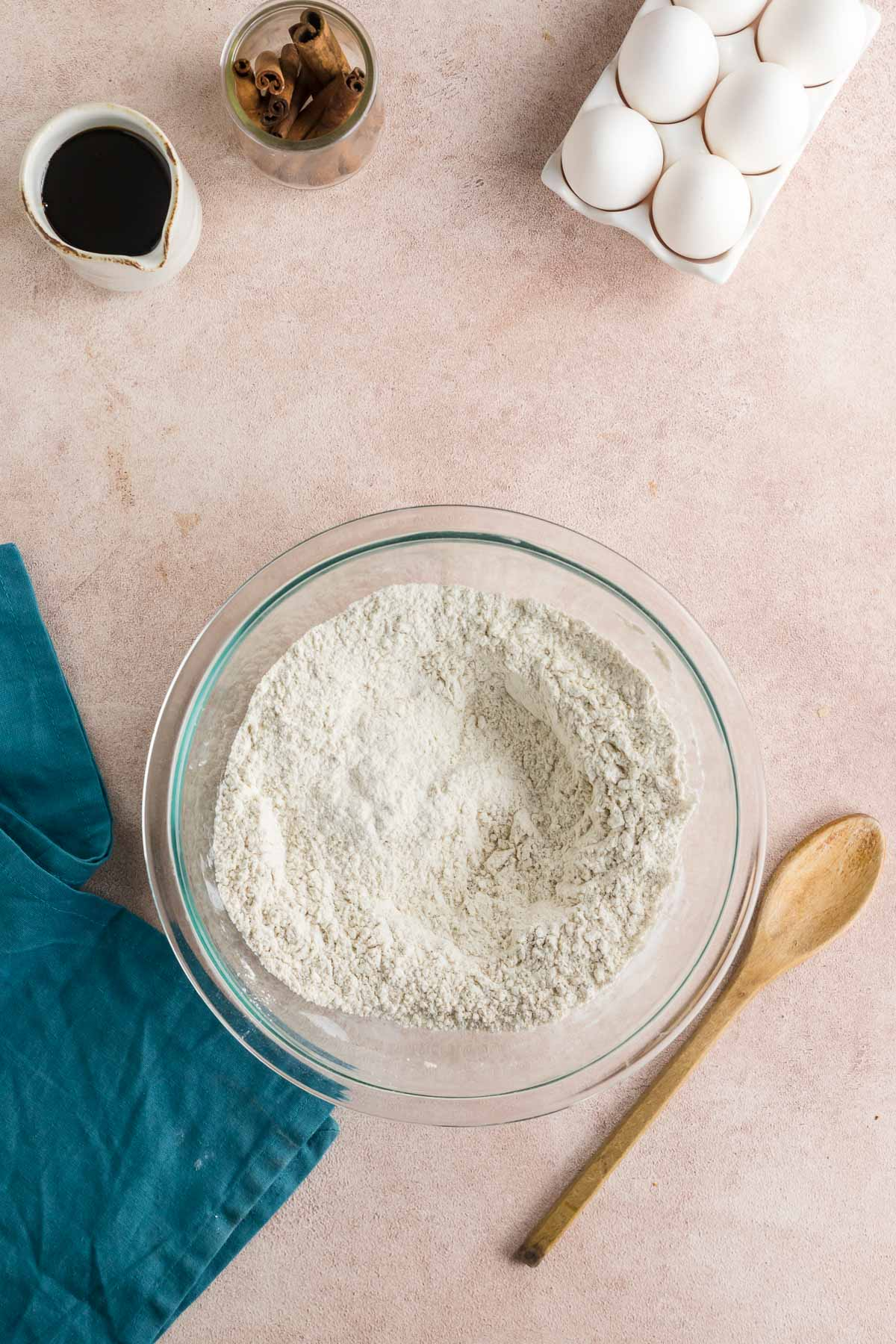 2. Mix Wet Ingredients
In a stand mixer with a paddle attachment, combine butter and brown sugar. Mix together until the ingredients are fully combined. Use this Creaming Method guide to properly cream butter, granulated sugar and brown sugar. Scrape the sides to ensure there is no brown sugar stuck at the sides of the bowl.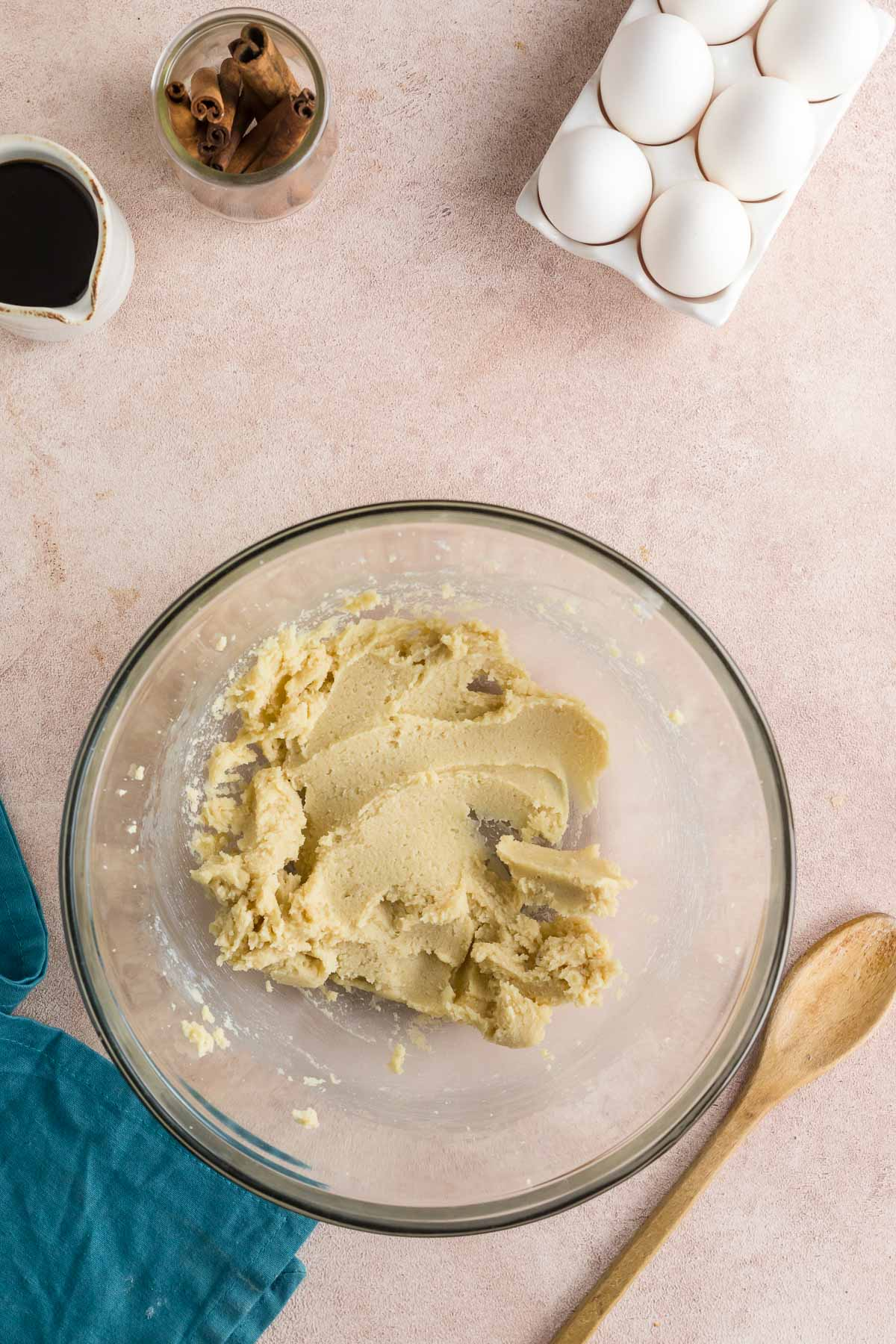 Add egg and beat to combine.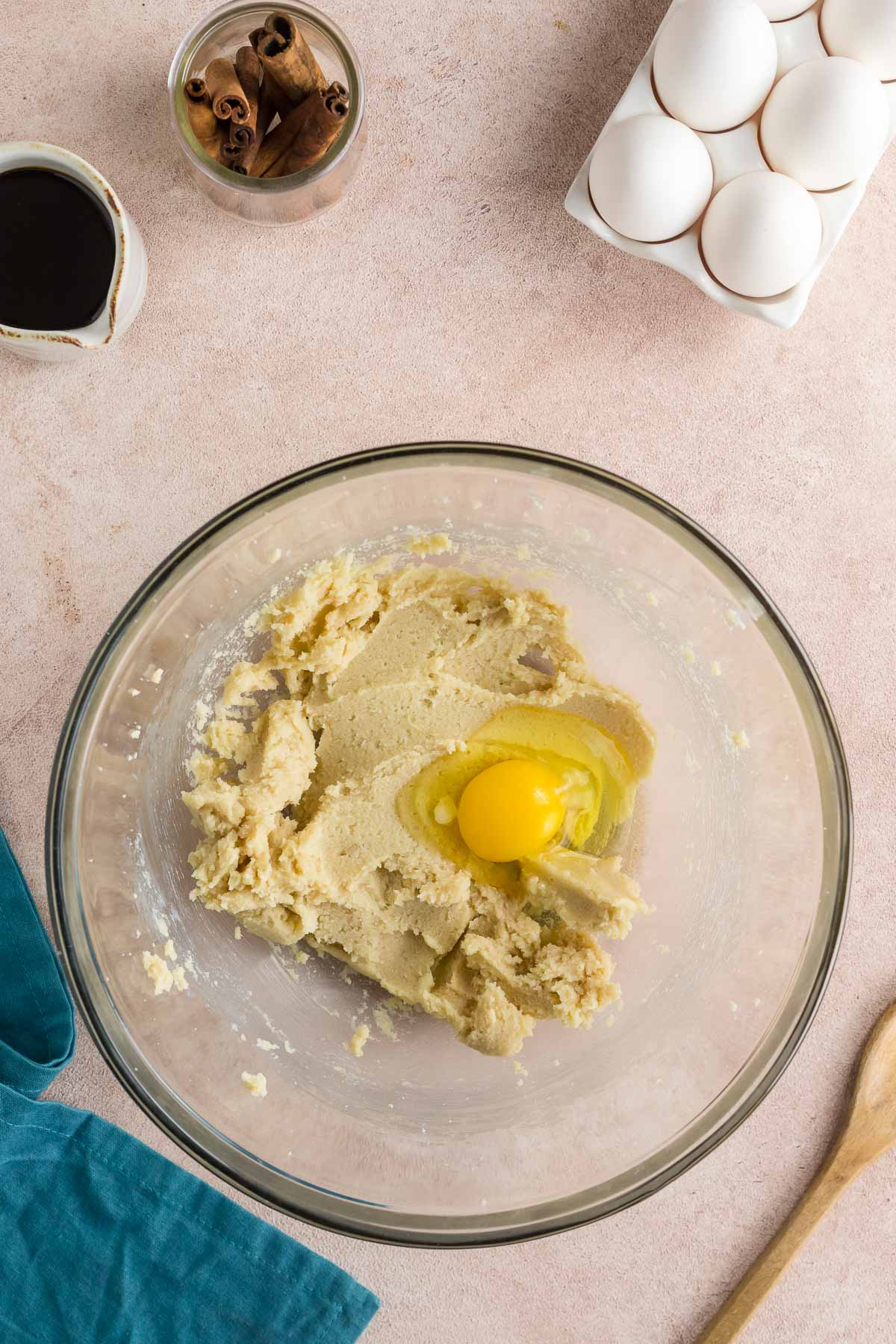 Add your molasses and vanilla extract to the mixture. Mix well until the remaining ingredients are fully incorporated.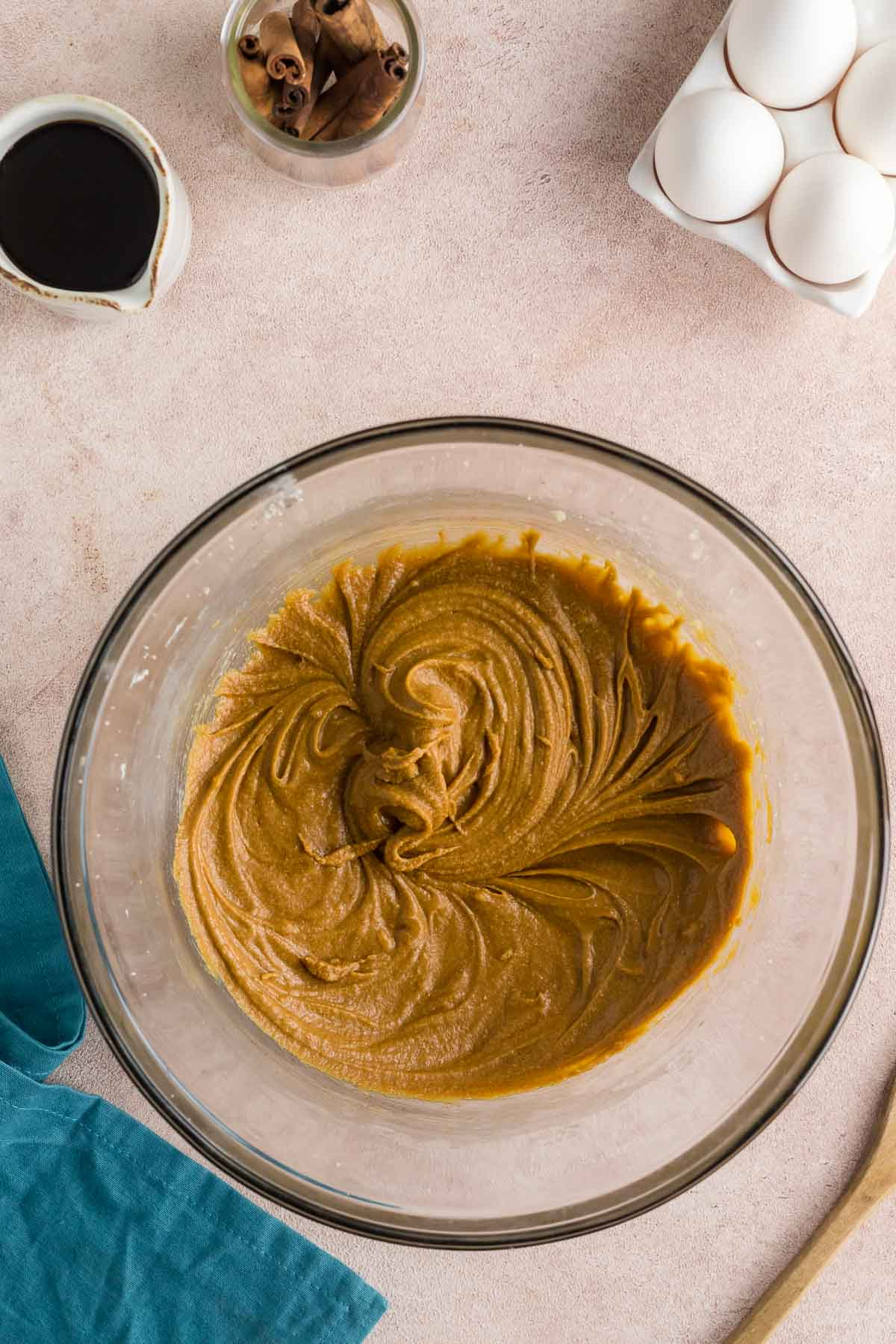 3. Add Flour Mixture
Mix your flour mixture with your wet ingredients until the ingredients are mixed well. Scrape the sides to ensure all ingredients are mixed well or until you have molasses cookie dough that holds its shape.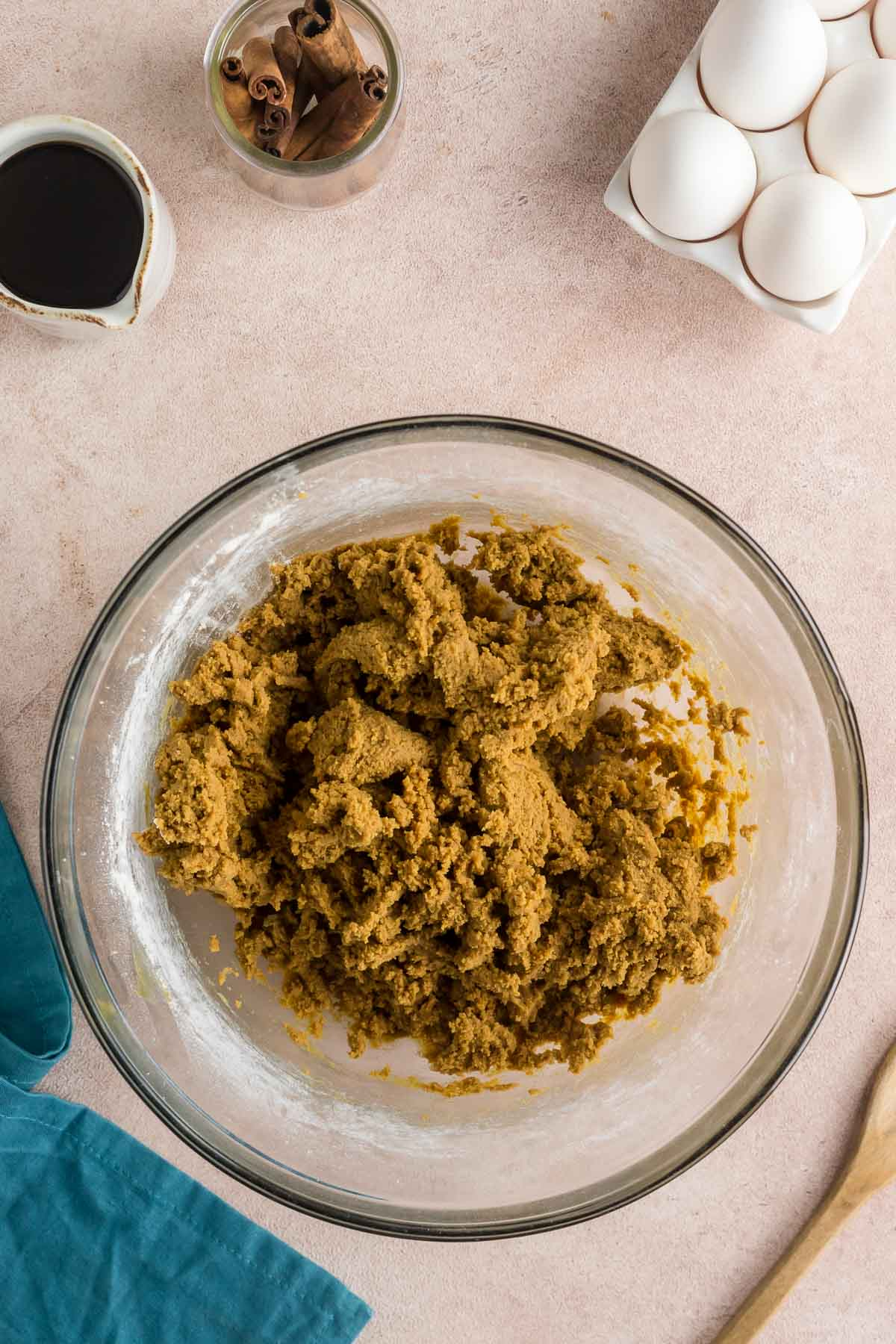 4.Chill the Dough
Cover the bowl with plastic wrap and chill for 24 hours. This is crucial to make a thicker, softer cookie.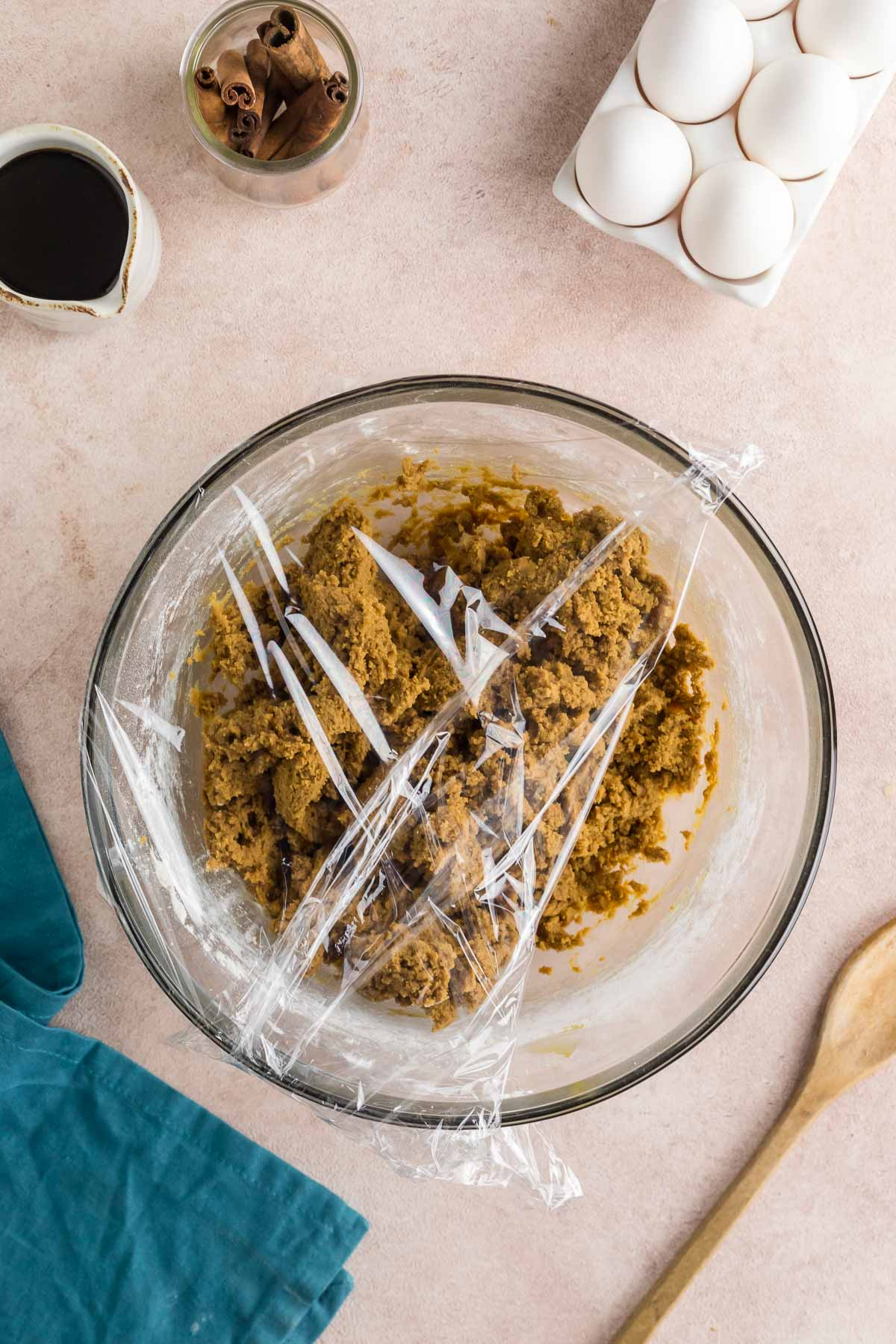 I made a batch of these and baked them right away and then tried them after chilling the dough for 24 hours. You can see how much thicker the cookies and how much less the cookies spread.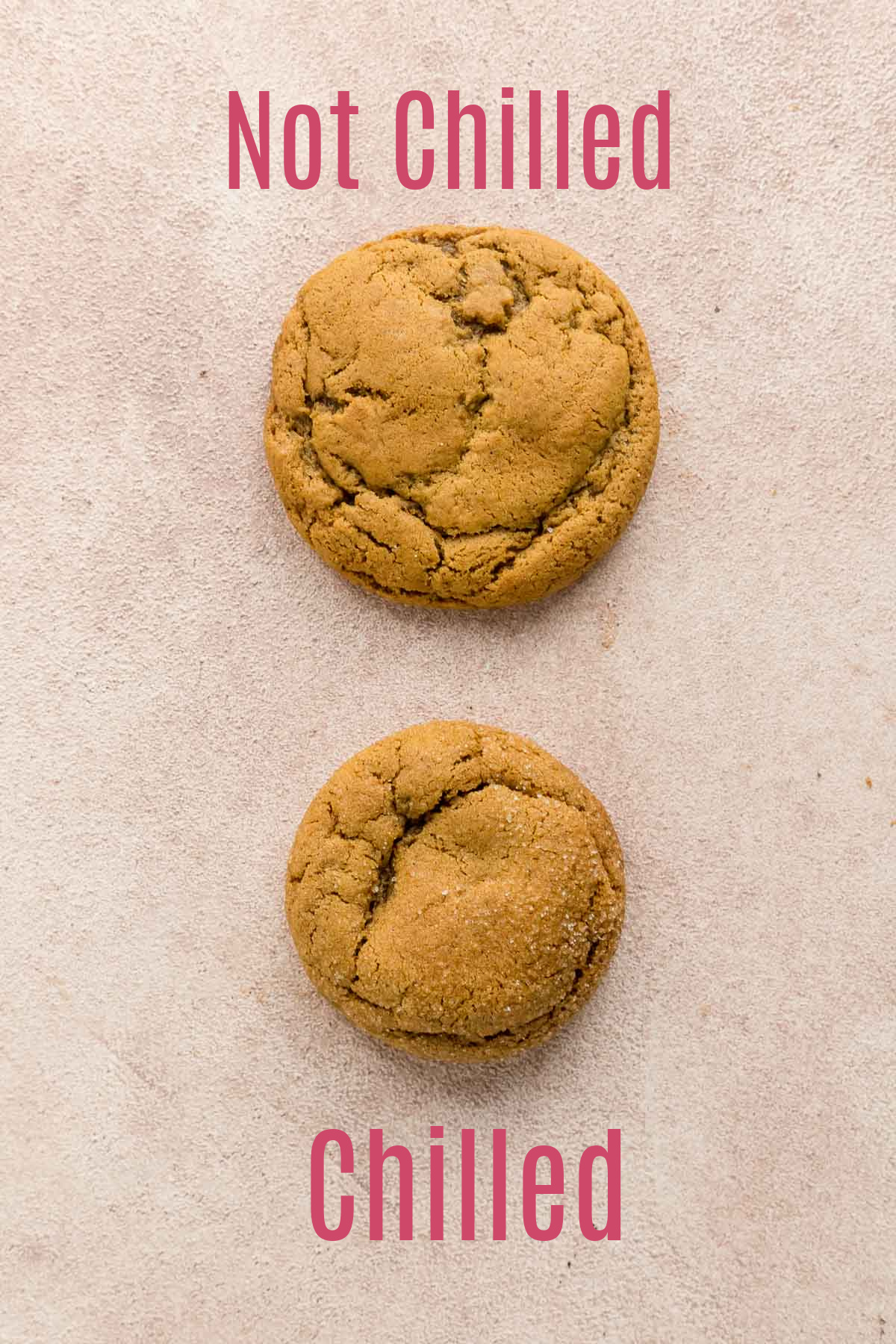 5. Preheat Oven
When ready to bake the cookies, preheat your oven to 350°F/180°C. Prepare your baking sheet by lining it a parchment paper. Do this for both baking sheets.
6. Shape And Roll
Pour granulated sugar into a small bowl to prepare to shape dough ball.
Scoop molasses cookie dough and shape it into balls, around the size of golf balls.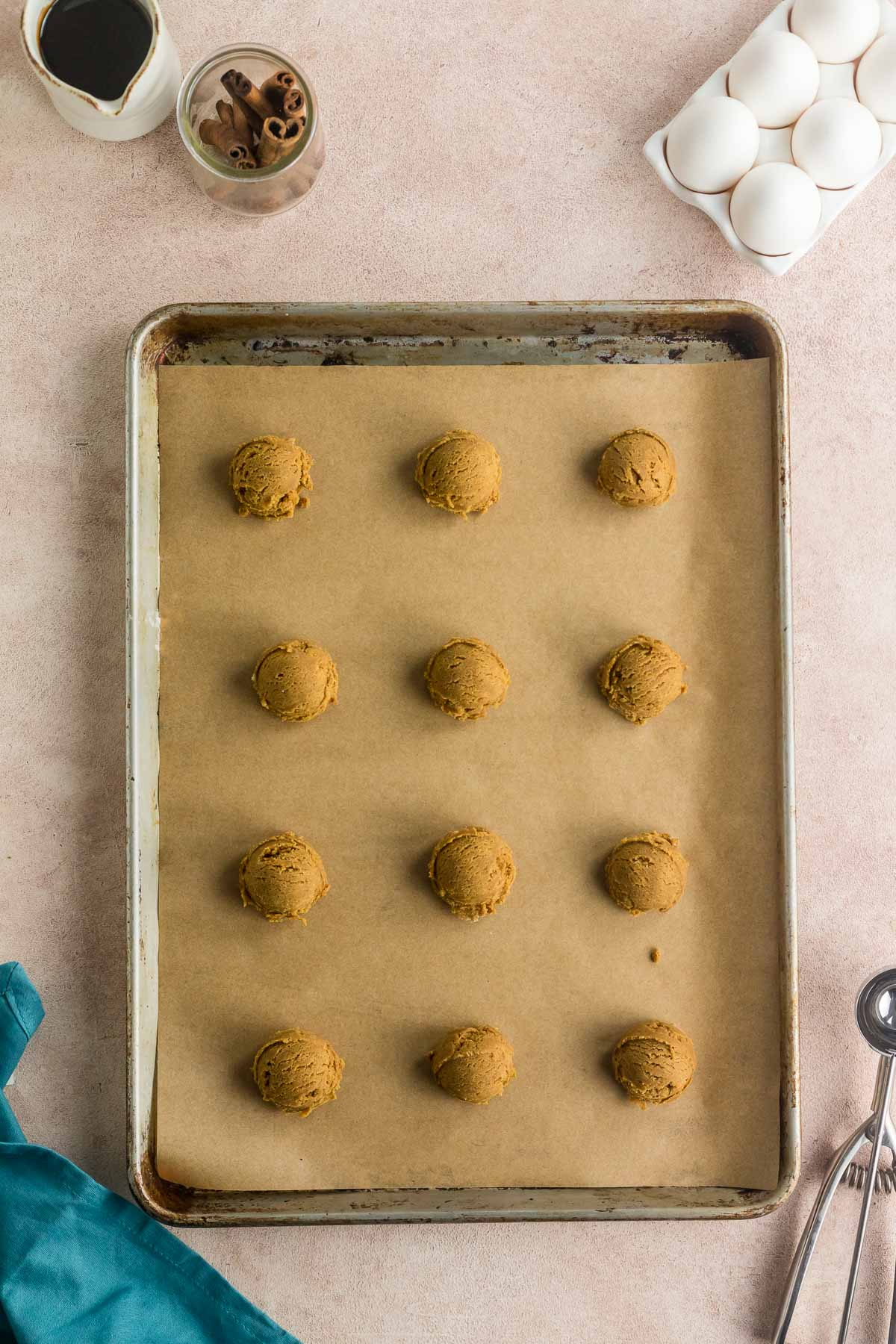 Then, roll your dough balls into granulated sugar. Then, place coated dough balls into the prepared baking sheet with parchment paper about 2 inches apart. This gives them enough space to flatten while baking.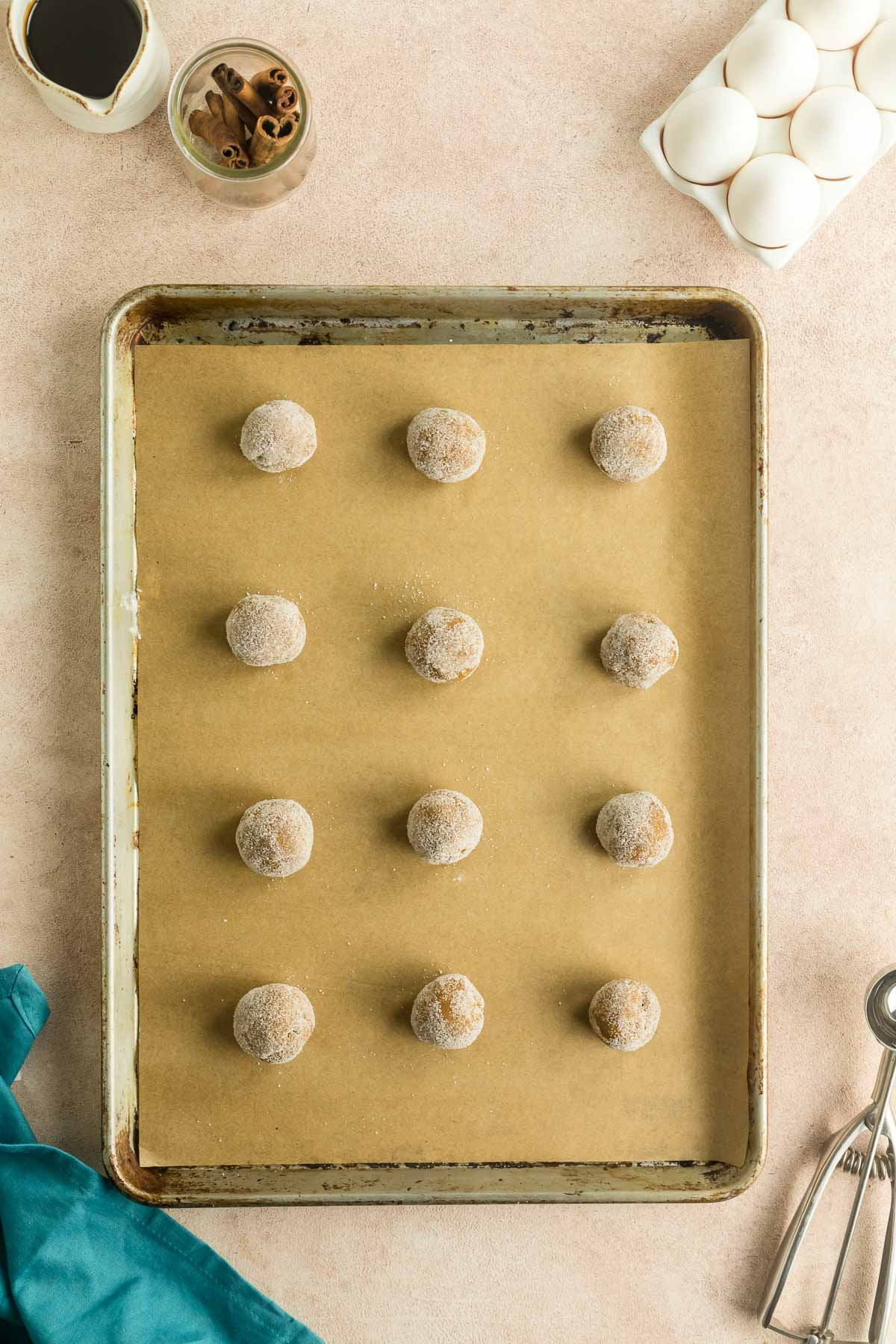 7. Bake And Cool
Bake a baking sheet at a time for 10 to 12 minutes or until molasses cookies puffed up. Then, bake the other sheet.
Let your baked molasses cookies cool for 5 minutes. Transfer to a cooling wire rack to cool completely. Serve and enjoy!
Recipe Tips
Measure your flour correctly. I prefer to weigh my ingredients for best accuracy, but if using measuring cups, then spoon the flour into your cup and level it off. Do not pack it down or it will end up with too much flour making for a dry, overly cakey cookie.
The consistency of your molasses will affect how your cookie texture comes out in the end. If your molasses cookie dough is too soft or warm, refrigerate it for 30 minutes again before shaping.
To measure molasses properly, spray your measuring cup with non-stick spray. The molasses will slide out perfectly.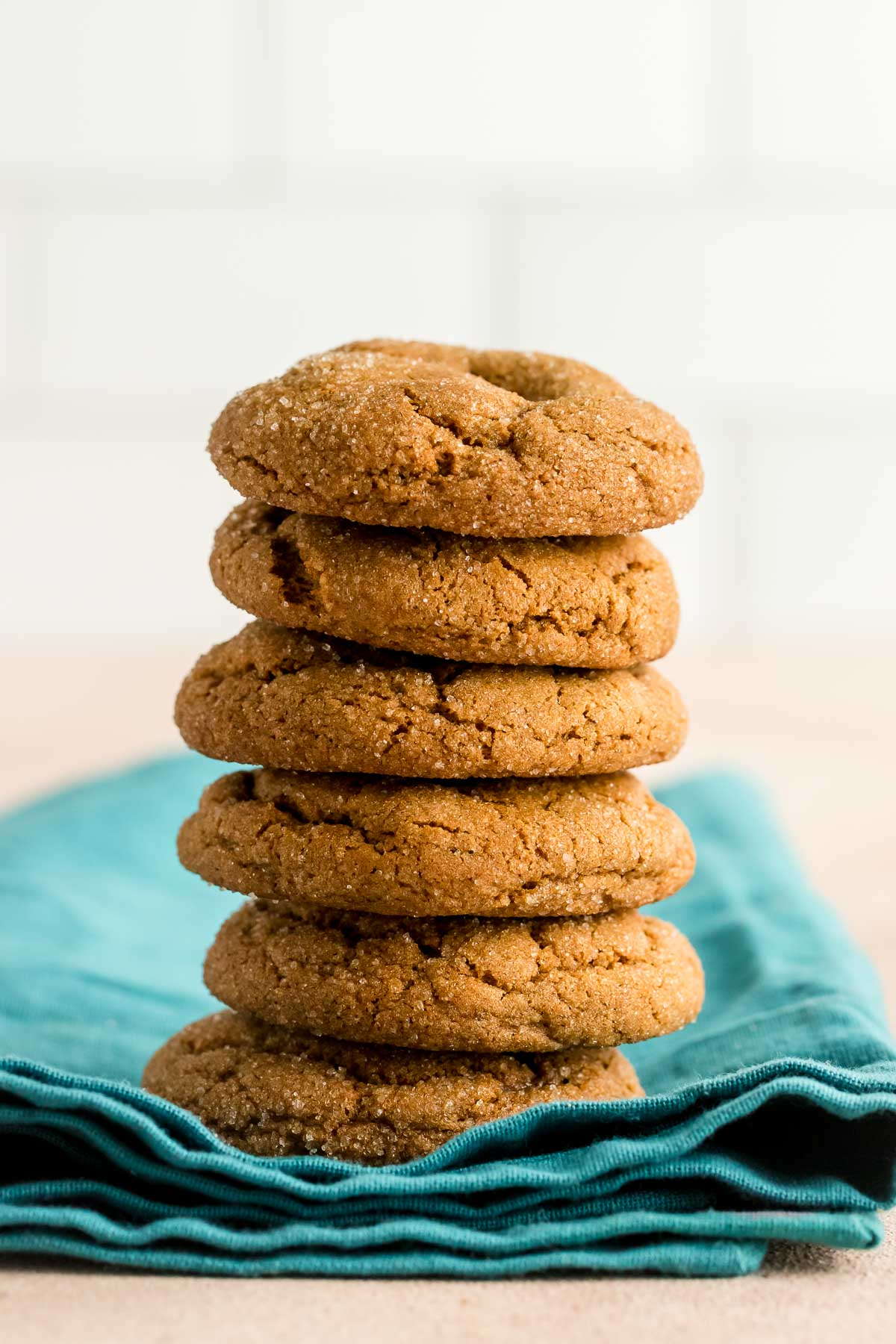 Recipe Variations
Orange Zest – Add a little orange zest to the granulated sugar or cookie dough for added bright and refreshing orange flavor.
Make It Vegan – Replace butter with vegan butter and the egg with 1 tbsp additional molasses.
Chocolate Chips – You can incorporate chocolate chips into the dough or make your molasses cookies more special by dipping them into melted chocolate chips after they are cool completely.
Other Spices – Experiment with other spices like allspice, anise, black pepper, or cardamom.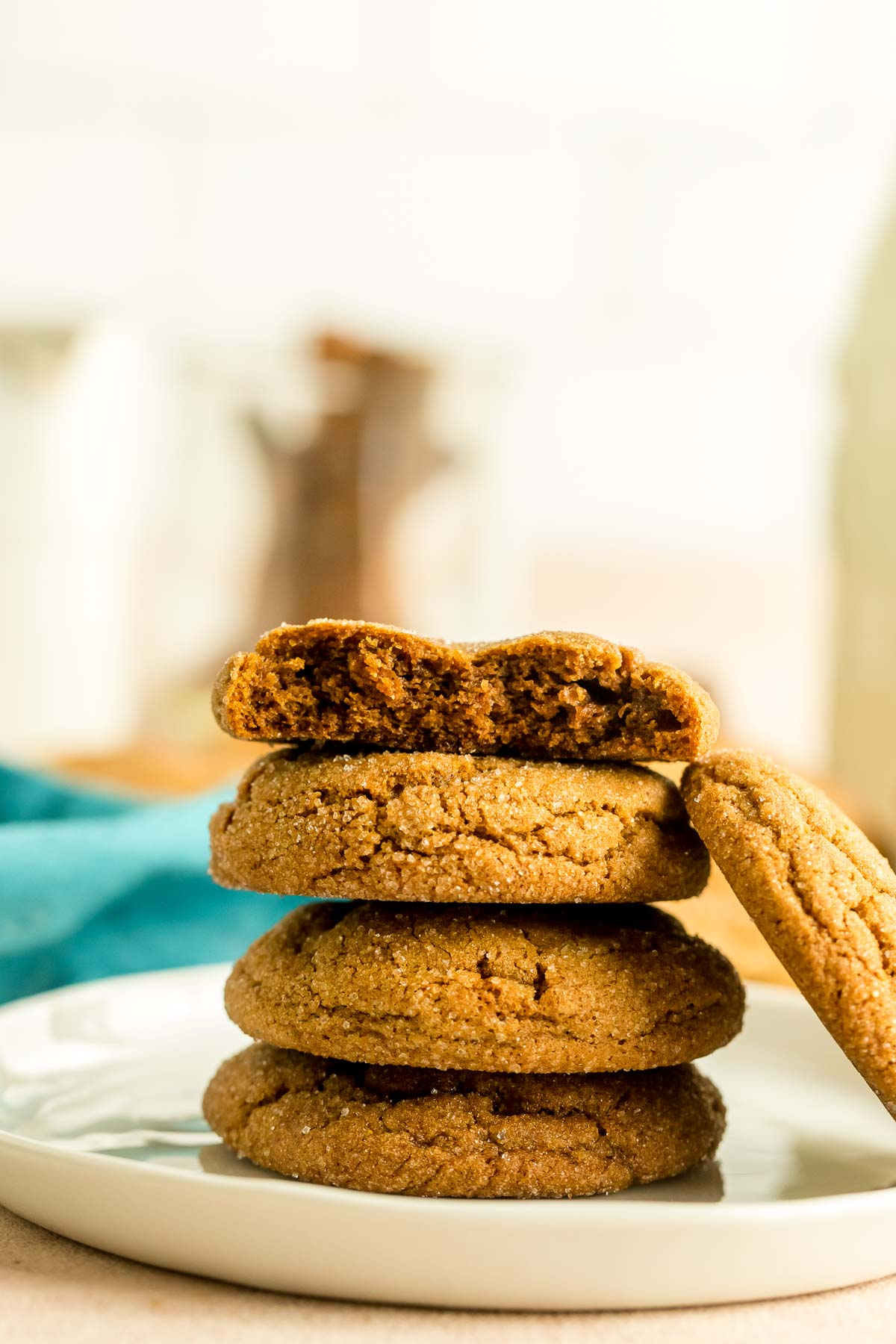 Recipe FAQs
What can I substitute for molasses?
You can use maple syrup, sorghum syrup, or cane syrup if you don't have molasses in your pantry. But there's actually no need to worry. Molasses is readily available in grocery stores and they can be stored in your pantry for years.
Which one should I use, light or dark molasses?
For this recipe calls for dark molasses. It gives an excellent flavor and taste great with ginger and other spices. Also, most baking recipe calls for dark molasses.
Can I use blackstrap molasses?
If you like a strong molasses flavor with a slightly bitter taste, you can use blackstrap molasses. Reduce salt if you are adding blackstrap molasses to 1/4 tsp.
How to store soft and chewy molasses cookies?
Store molasses cookies in an airtight container. At room temperature, it can last up to 4 days. And for long-term storage, you can freeze these molasses cookies for up to 3 months. To thaw frozen molasses cookies, transfer them to the fridge and warm them up in the microwave.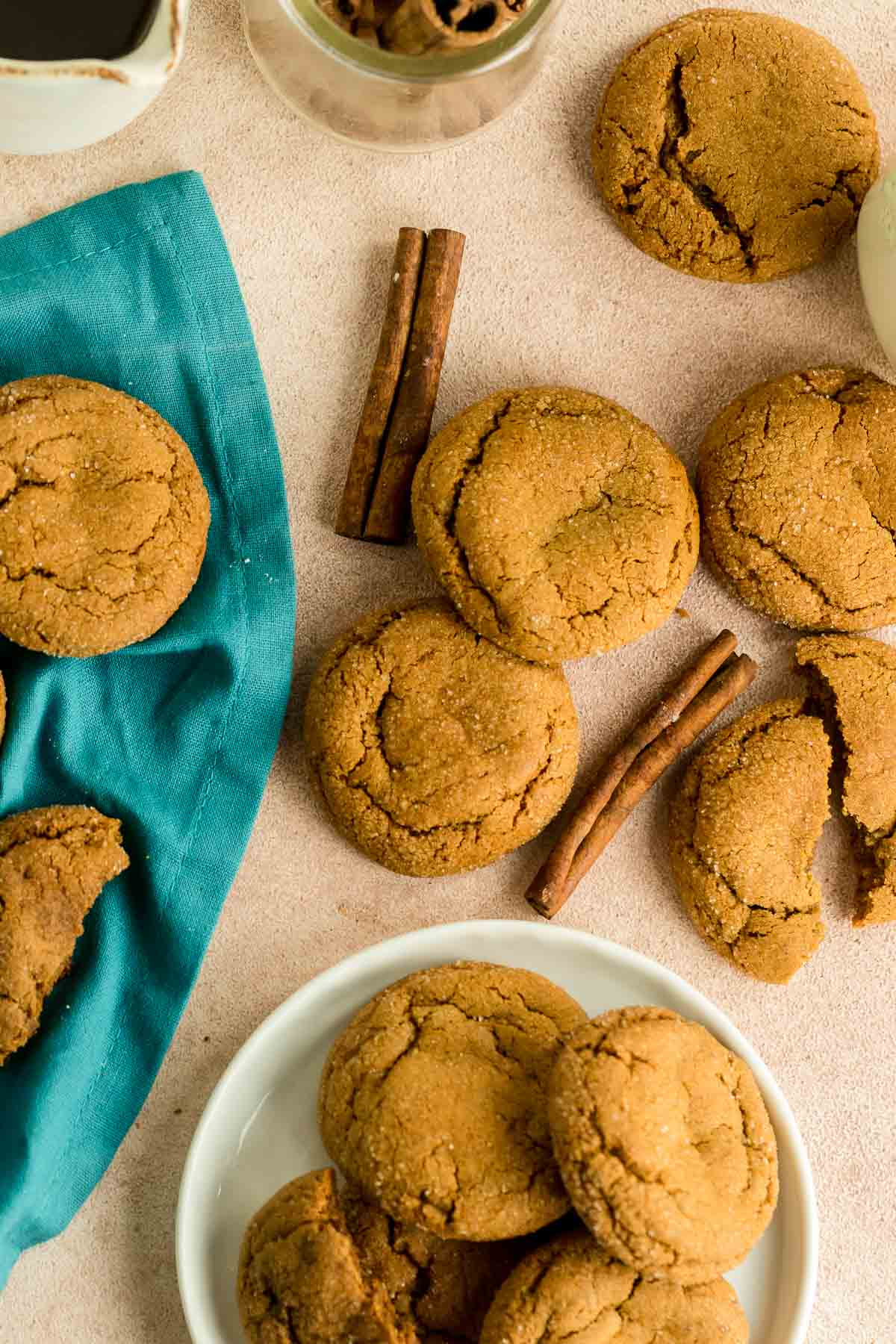 More Recipes To Try
Molasses Cookies
Bake a delicious and warm snack with a touch of the holiday season with this recipe. Make molasses cookies with a few ingredients and 20 minutes of prep time.
Print
Pin
Rate
Ingredients
2 1/2

cups

(300 g) all purpose flour

*spooned and leveled

2

teaspoons

cornstarch

2

teaspoons

ground ginger

1 ½

teaspoons

baking soda

1

teaspoon

ground cinnamon

1/2

teaspoon

ground cloves

½

teaspoon

salt

½

cup

(1 stick, 113 g) unsalted butter,

softened to room temperature

1/4

cup

(50 g) granulated white sugar

*plus more for rolling in before baking

3/4

cup

(160 g) light brown sugar

1

large egg

room temperature

⅓

cup

(113 g) unsulphured molasses

– I used Grandma's

1

teaspoon

vanilla extract
Instructions
Combine dry ingredients. Whisk together flour, corn starch, ginger, baking soda, cinnamon and salt in small bowl. Set aside.

Cream butter and sugars. With an electric mixer, beat butter, granulated sugar, and brown sugar on medium high until light and fluffy, about 2 minutes.

Add egg and molasses. Add the egg, mixing well until combined. Add molasses and vanilla and mix just until combined. Scrape down the bowl as needed.

Add dry ingredients. Gradually beat in flour mixture. Chill the cookie dough for at least 1 hour, until firm.

Chill dough. Cover the bowl with plastic wrap and chill for 24 hours in the refrigerator.

Preheat and prepare cookie sheets. Preheat the oven to 350° F (177℃). Line two cookie sheets with parchment paper (or a silicone baking mat).

Scoop the cookies. Fill a small bowl with granulated sugar. Using a 1-inch cookie scoop or a tablespoon scoop the cookies into 1 ½ inch balls and roll smooth in the palm of your hands. Roll each cookie dough ball into sugar and place onto prepared cookie sheets about 2 inches apart.

Bake and cool cookies. Bake cookie sheet on the middle rack for 10-12 minutes, until lightly browned on the sides. The centers will still look soft. Remove from the oven and let cool on a baking sheet for 5 minutes before transferring to a wire rack to cool completely.
Notes
Molasses substitute: You can use maple syrup, sorghum syrup, or cane syrup if you don't have molasses in your pantry. If you like a strong molasses flavor with a slightly bitter taste, you can use blackstrap molasses. Reduce salt if you are adding blackstrap molasses to 1/4 tsp.
Storage: Store molasses cookies in an airtight container. At room temperature, it can last up to 4 days. And for long-term storage, you can freeze these molasses cookies for up to 3 months. To thaw frozen molasses cookies, transfer them to the fridge and warm them up in the microwave.
Chilling the dough: It's recommended to chill the dough for the best texture. Chilling the dough will make for a thick, soft cookie, but you can skip the chilling the process and bake right away, but the cookies will not be as thick and spread a bit more. If your cookies are spreading too much, try chilling the dough for at least 30 minutes or increasing the baking temperature to 375oF
Nutrition
Calories:
133
kcal
|
Carbohydrates:
23
g
|
Protein:
2
g
|
Fat:
4
g
|
Saturated Fat:
3
g
|
Polyunsaturated Fat:
0.2
g
|
Monounsaturated Fat:
1
g
|
Trans Fat:
0.2
g
|
Cholesterol:
17
mg
|
Sodium:
124
mg
|
Potassium:
98
mg
|
Fiber:
0.4
g
|
Sugar:
12
g
|
Vitamin A:
128
IU
|
Vitamin C:
0.005
mg
|
Calcium:
21
mg
|
Iron:
1
mg