Baking chocolate chip cookies can be challenging, especially if you want the right consistency, including thickness, chewiness, and even ensuring that the dough is cooked throughout.
Often people want thicker chocolate chip cookies. Who doesn't want more in every bite? Sign me up. But there's some beauty with flatter cookies that also tends to be overlooked. As much as I love a big, thick cookie, my husband can't resist when I make thin, flatter chocolate chip cookies. When done right, they're just as beautiful as the thicker cookies and introduce a new way of eating these favorites.
Why should you make flat chocolate chip cookies?
Thin chocolate chip cookies mean seeing and tasting immediately the toppings you put. You get to bite into the chocolate chips, chopped walnuts, and other mix-ins instead of going through the cooked dough of the cookies. More toppings in every bite? Yes please.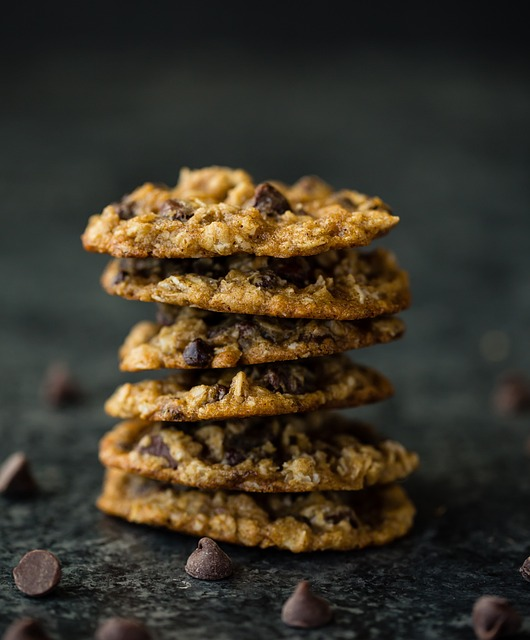 Also, flatter means making crispy chocolate cookies, as they are easier to harden, given the thinner surface. And speaking of texture, making flatter cookies also allows you to have crispy and chewy cookies simultaneously. Win win!
Here's how to make cookies flatter
Making chocolate chip cookies spread or thinner in size is as easy as removing the baking soda in the recipe. Baking soda causes the cookie dough to rise when you bake them. Removing the baking soda gives you soft and chewy chocolate chip cookies in the center with crisp edges.
Now, other factors cause cookies to become flat when baked. You may also want to look at these considerations, especially if you don't want to remove baking powder or soda and get a crispier texture.
For this, you will need to make adjustments to that cookie recipe.
Adjust the Flour mixture
Having too much flour in your chocolate chip cookie dough creates cakey cookies. To make the cookies flatter, you need to reduce the flour in the cookie dough so that the cookie spreads when baked. Remember that flour is a binder that holds the cookie dough together; too much flour only makes the cookie harder to spread during baking.
Work with different Butter Temperatures
Any cookie recipes call for room-temperature butter to achieve that thick chunky look. By using melted butter, you can create flatter cookies, as the melted butter prevents trapped air from expanding.
Another option would be to use cold butter, which prevents sugars from creating air pockets, so the dough spreads easily. However, because cold butter doesn't mix well in your dough, this can cause your cookies to become greasy after baking.
Adjust sugar ratio
For those who don't know, dark brown sugar contains molasses and can hold more moisture, resulting in a thicker cookie. If you want to keep the cookie flat, consider increasing the granulated sugar in the recipe. You can start with equal amounts of brown and white sugar, provided it does not exceed the total amount of sugar the cookie recipe calls for.
Omit the eggs
Eggs affect your chocolate chip cookies in two ways: first, it adds form, and second, it adds moisture to the cookies. You want less form since you're after melting the cookies to form a thin disc in the oven. And if you want crispy cookies, lowering moisture is essential.
Adjust Oven Temperature
The baking temperature is usually 350 degrees Fahrenheit. Baking below the normal temperature will spread the cookie dough balls faster. At the same time, an oven that's too hot will cause the edges to solidify before they can even spread.
Consider lowering the heat by monitoring with an oven thermometer. By getting the correct temperature, you can achieve the right consistency. But don't keep it too low, as you might not bake the cookies properly. You can try setting the oven temperature to 310 degrees as a starting point.
Considering the adjustments in temperature, you may also have to adjust the baking time, especially if you're after a particular consistency. You can start checking when the dough becomes golden brown.
Use a warm baking sheet
Usually, cookie recipes require a cool baking sheet. A hot baking sheet can cause your dough to spread too quickly, so it's recommended to have at least two baking sheets if you bake more than one batch at a time.
Now, if you're after flatter cookies, consider using a warm baking sheet so that your dough doesn't spread too fast when baking. You can pre-heat a bit with the oven, then transfer your dough when the sheet is cooler.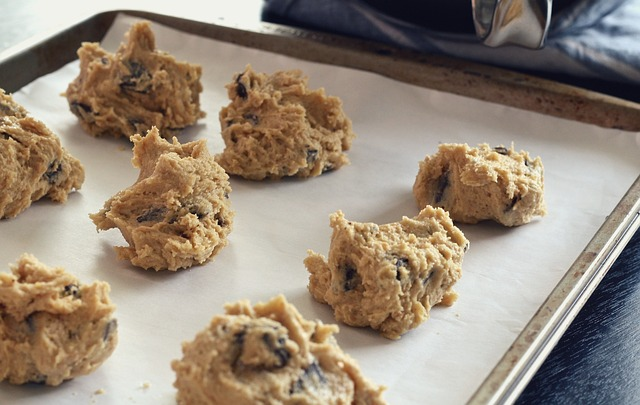 Don't forget to line your cookie sheet with parchment paper to avoid the need to grease the surface.
Bake cookie dough at room temperature.
Normally, cookie dough is baked when it's chilled in the refrigerator for hours. But if you're after that cookie to spread, consider chilling at a lesser time, so that it doesn't harden too much.
Conclusion
Making thin cookies can also be a challenge, just like regular cookies. But these cookies are harder to mess up, considering adjusting the ingredients is easier. Nonetheless, it still entails experimenting, which means you may have to try different versions before you get the desired outcome.
But that's the beauty of baking cookies and many other baked goods. Experimenting leads to different results that could improve your technique to achieve the perfect texture for your flat cookies.