Learn when to continue kneading pizza dough or bread dough and when to stop kneading with the windowpane test. This simple test should help you identify when your dough is properly kneaded and there is enough gluten development. Here's everything you need to know about the windowpane test.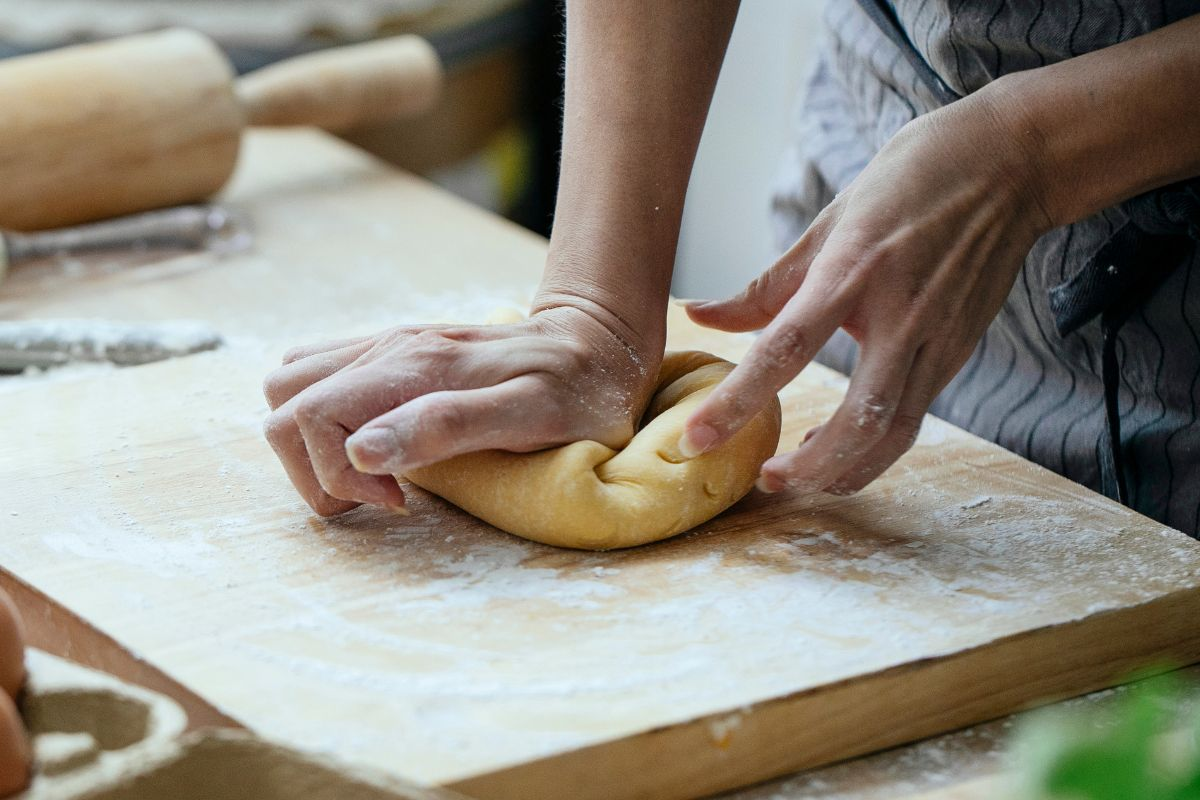 Not all bread dough is kneaded like no-knead pizza dough or these dinner rolls. There are doughs that need more kneading for gluten development in baking bread and making pizza dough.
Also, not all bakers know when to stop kneading dough. Kneading is very relaxing and calming. And some will continue kneading for a few more minutes even though their dough pass the feel test just to release stress.
Today, we will talk about the window pane test and its importance.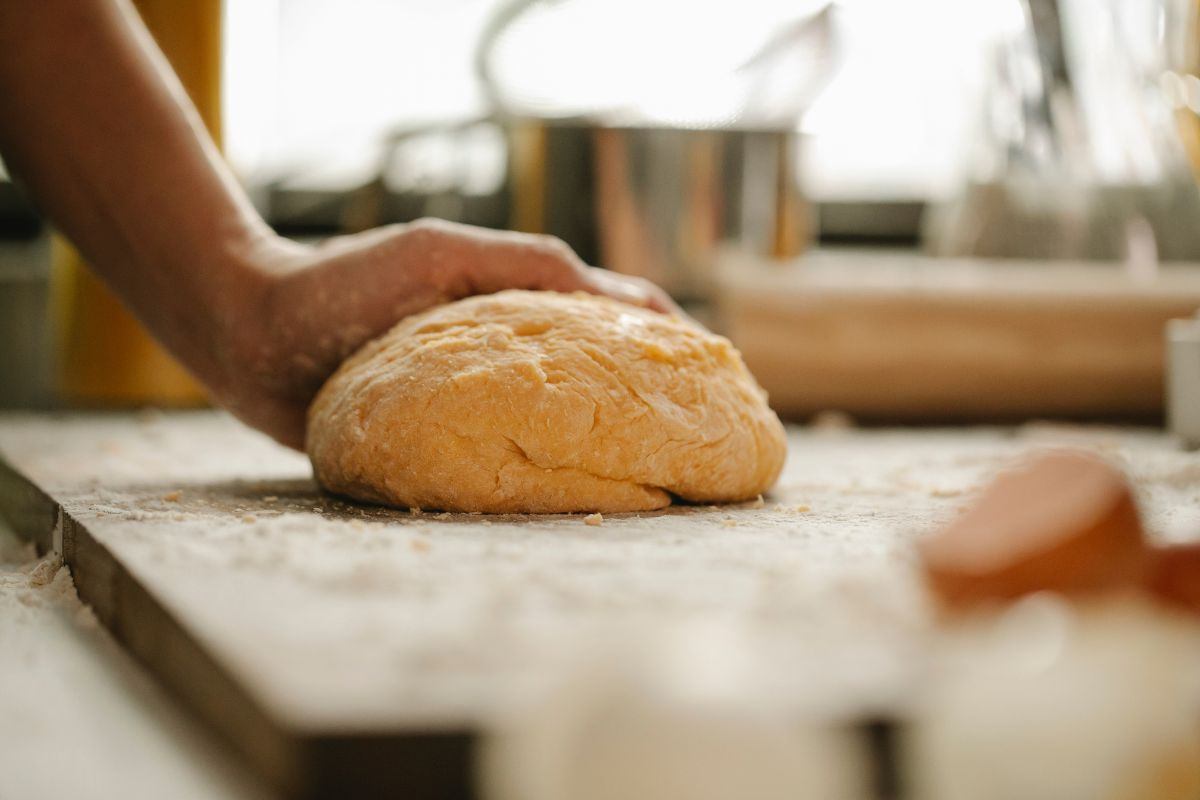 Why do you knead the dough
When you knead pizza dough or bread dough, you stretch and developed gluten strands. Then, these gluten strands will line up and create a gluten matrix in the dough. This gluten matrix is the one that traps air and helps the dough rise in the bowl before shaping. Hence, it is an important step for delicious baked bread.
A sufficiently kneaded dough should be stretchy enough without ripping, breaking, or tearing.
If your dough is under-kneaded, it will take a long time to rise. Also, when you bake under kneaded dough in your oven, the bread will explode from its sides. And the bread will have a dense texture.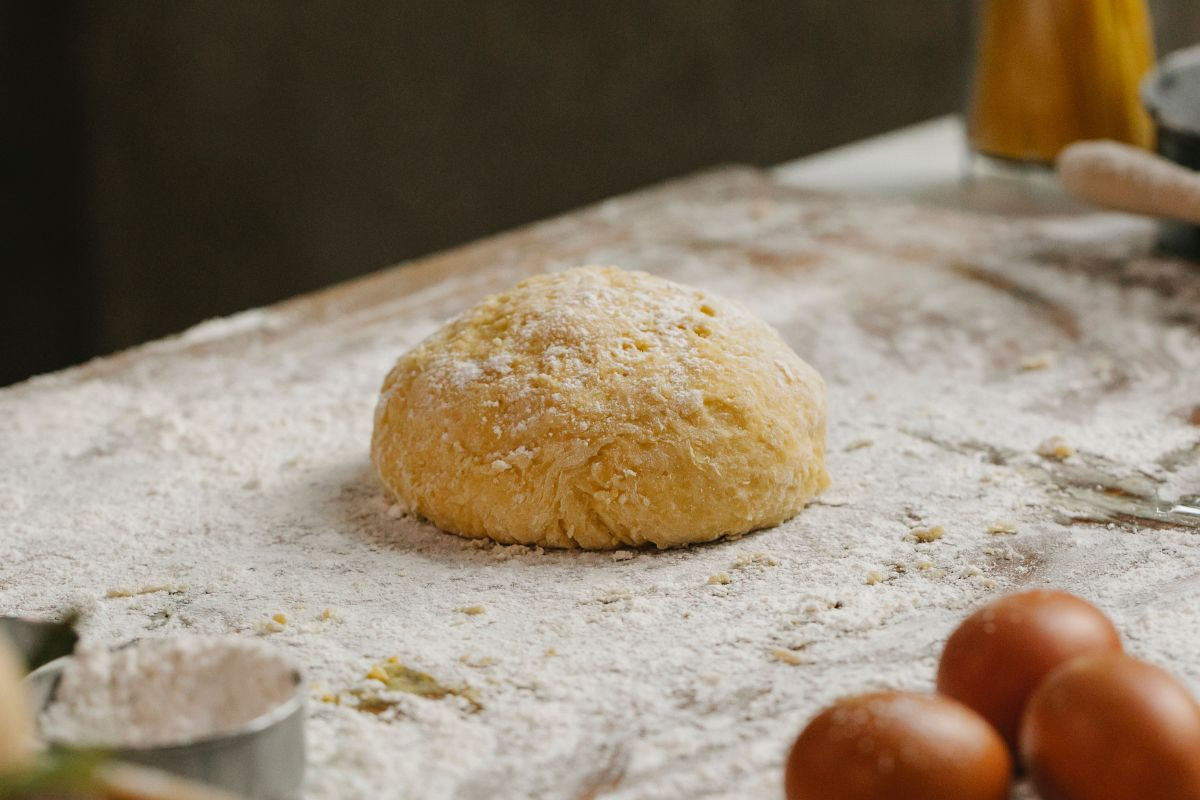 What is windowpane test?
Basically, the windowpane test is to check whether your dough is fully developed to rise when rested. The windowpane test is an easy way to help identify if your dough is sufficiently kneaded or needs more to rise.
If your dough pass the windowpane test, you can proceed to resting and baking.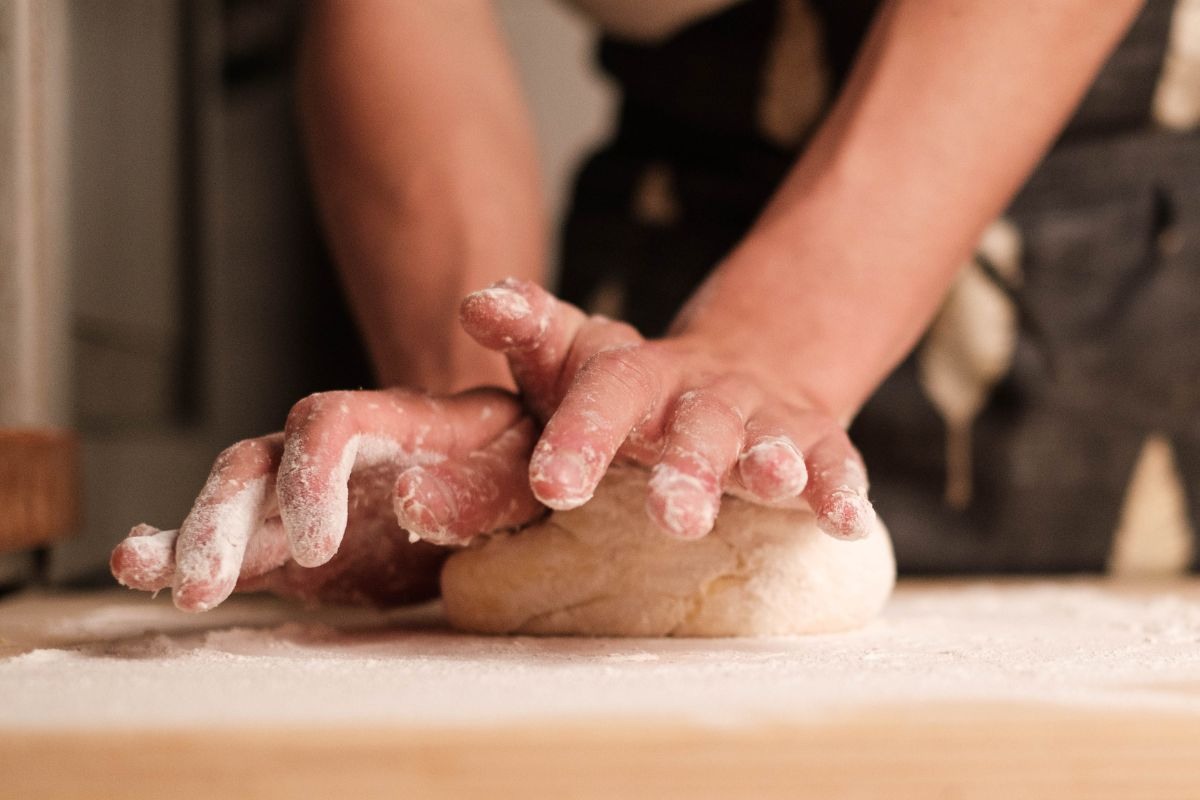 When to use the windowpane test
The windowpane test is a quick and easy test to help you identify if your dough is ready for resting, especially for enriched doughs. Also, it is also useful if you are uncertain where your dough is in its gluten development process. Here are instances when doing a windowpane test is beneficial:
New bakers who are still learning how to judge the dough with their fingers.
When you are trying new baking recipes and not sure what the dough should look like.
Substituting new types of flour or yeast in a familiar bread recipe.
Handling enriched doughs which need intensive kneading.
When you knead the dough using a stand mixer or mixing yeasted dough. Dough rich in yeast tends to develop gluten while mixing.
Handling sourdough which needs a super long bulk ferment.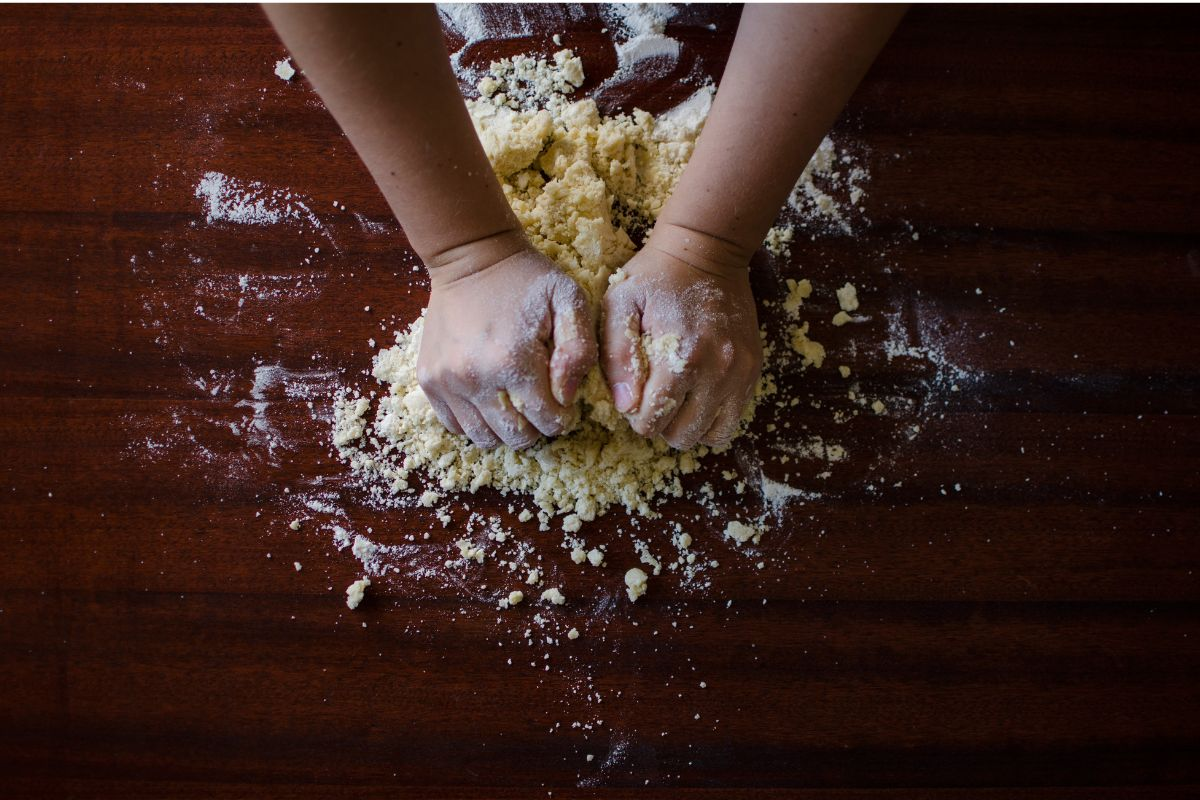 How to do the windowpane test
The windowpane test is used to identify the stage where your dough is in and the dough's gluten strength, more accurately. Here's how to test your dough:
After kneading your dough, let it rest for a minute to help relax the dough.
Tear a small piece of dough.
Hold and pinch the sides of the ough using your hands, and stretch gently into a thin membrane.
Hold the stretched dough in front of you. When the dough is stretched thinly and light passes through without breaking, tearing, or ripping, it is ready. Otherwise, your dough will need more kneading.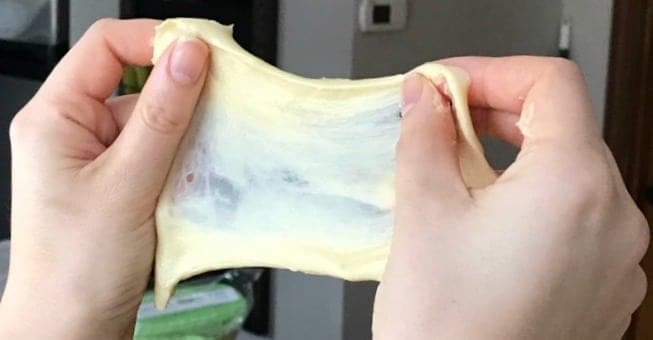 Signs of well-kneaded dough
10 minutes is a safe time limit for kneading. However, it will mostly depend on how strongly you knead your dough.
For experienced bakers and breadmakers, it is easy to identify whether your dough is kneaded enough or not. But for new bakers, it will be tough. Here are signs that your dough is ready and has enough gluten:
The dough is smooth and not sticky.
Your dough holds its shape when you hold it in the air.
When you poke your dough with your finger and it springs back.
When you are too tired and your arms are starting to hurt. Most probably, your dough is ready.
And of course, your dough passes the windowpane test!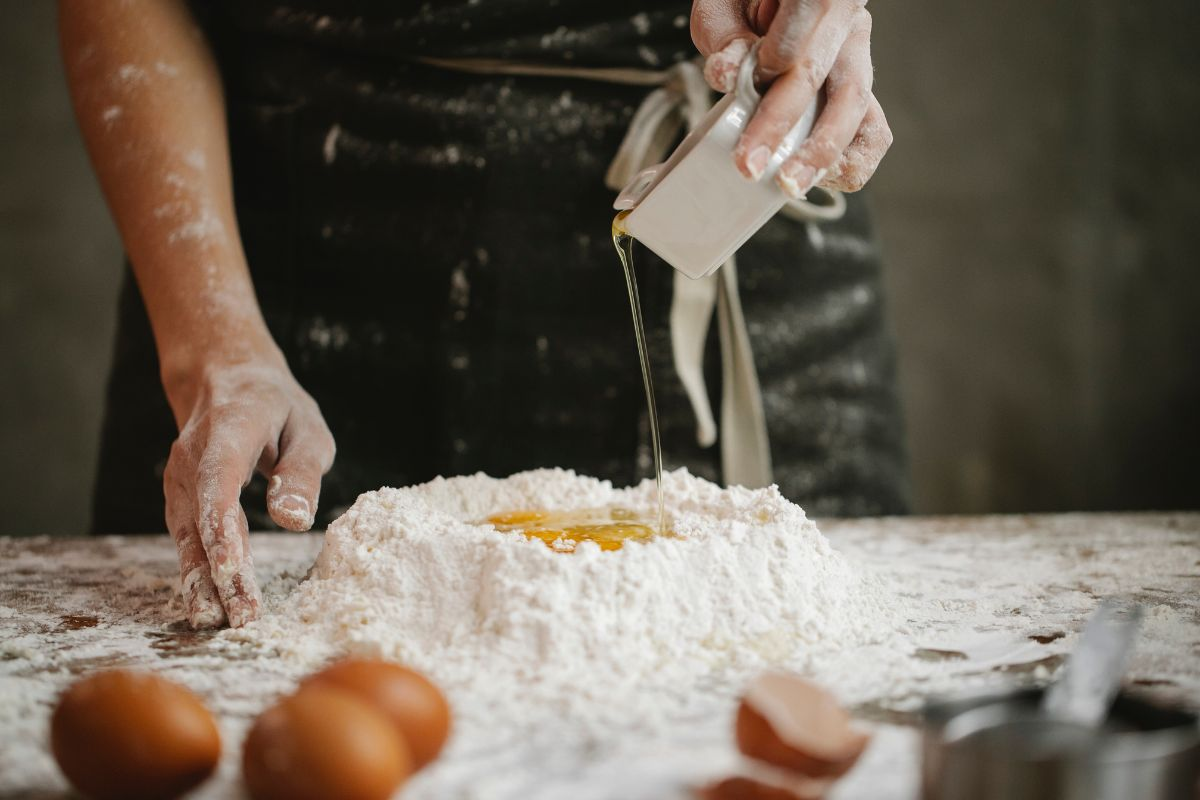 How to pass the windowpane test
The simplest way to pass the windowpane test is to knead more. However, kneading your dough by hand is not an easy task. Here are a few tips to help you pass the windowpane test for your pizza and bread dough:
Measure the ingredients accurately and perfectly to avoid gluten growth problems.
Add sweeteners and fats at the end of the mixing process, if possible. Just like when making apple babka where butter is added near the end of the process.
At first, use a slow kneading technique and let the flour get wet.
Use or add a small amount of pre-fermented flour to aid in gluten growth.
Always use the right kneading techniques or use a stand mixer. However, if you use a stand mixer make sure to keep an eye on your bread or pizza dough. The dough is prone to over-mixing in a stand mixer due to its intense power.
The windowpane test is an easy and non-technical method to help bakers, newbies and experts, identify the gluten development in their doughs. It is uncomplicated and no gadget is needed. Just stretch the dough and check whether the light passes through.
Hopefully, this guide can help you make well-made pizza and bread at home!