Quick breads are convenient, delicious, and easy to make. They don't need yeast or resting time to rise. When you are done mixing quick breads, transfer them into loaf pans or glass pans, and bake. Quick, easy, and tasty. But why does a quick bread loaf sinks in the middle? This guide will explain and help you avoid sinking and other problems in your quick bread.
See Also:
If you want to bake a delicious snack for you and your family, quick bread is a great idea. To make quick bread, you only need baking soda and/or baking powder other dry and wet ingredients, and a loaf pan or metal baking pan. There is no yeast in any quick bread recipe.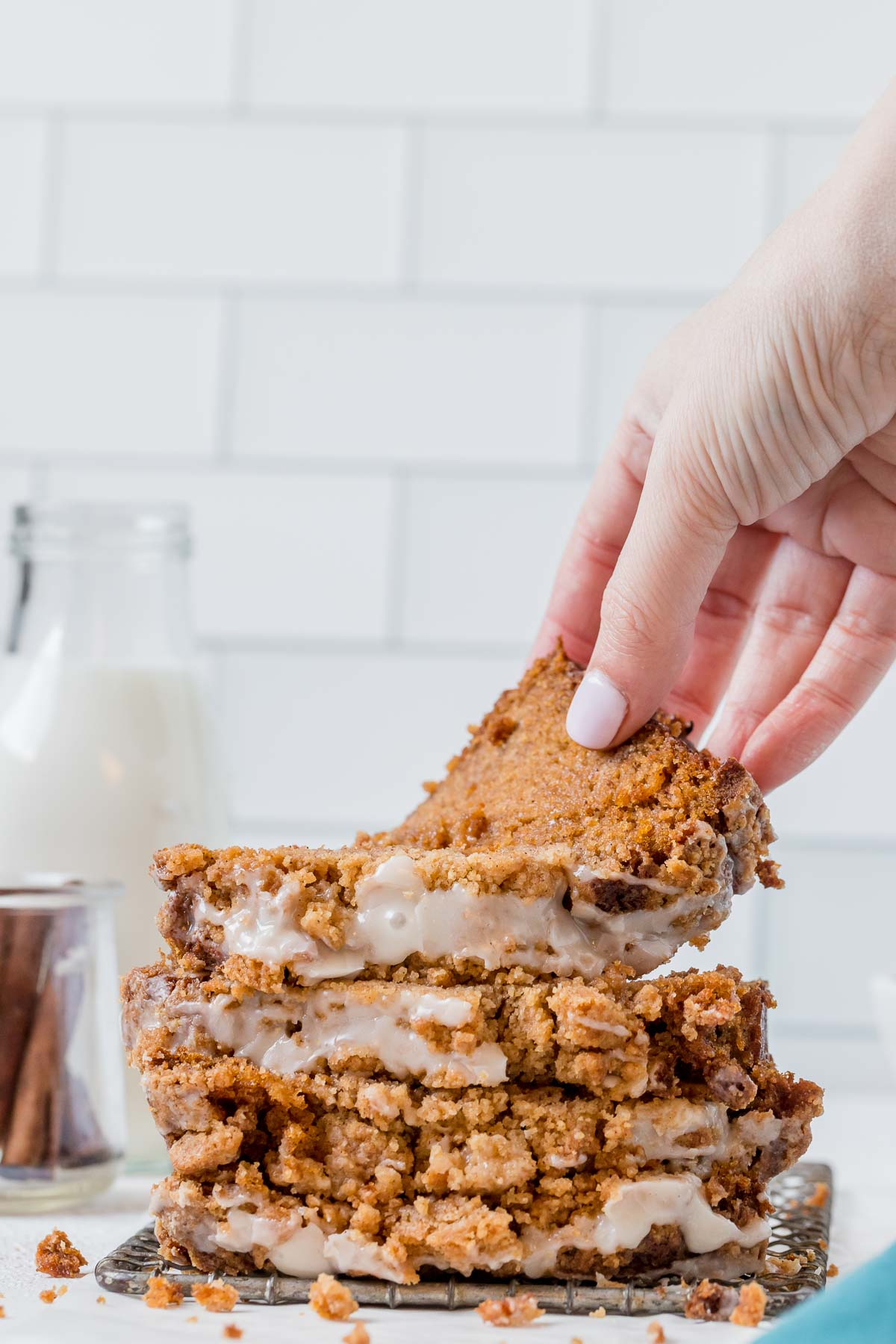 That is why these tasty breads, like zucchini bread and banana bread, don't need to rest in order to rise and fluff up.
But there are instances when the middle part of a quick bread sinks. Here are the reasons why and other common problems encountered by bakers.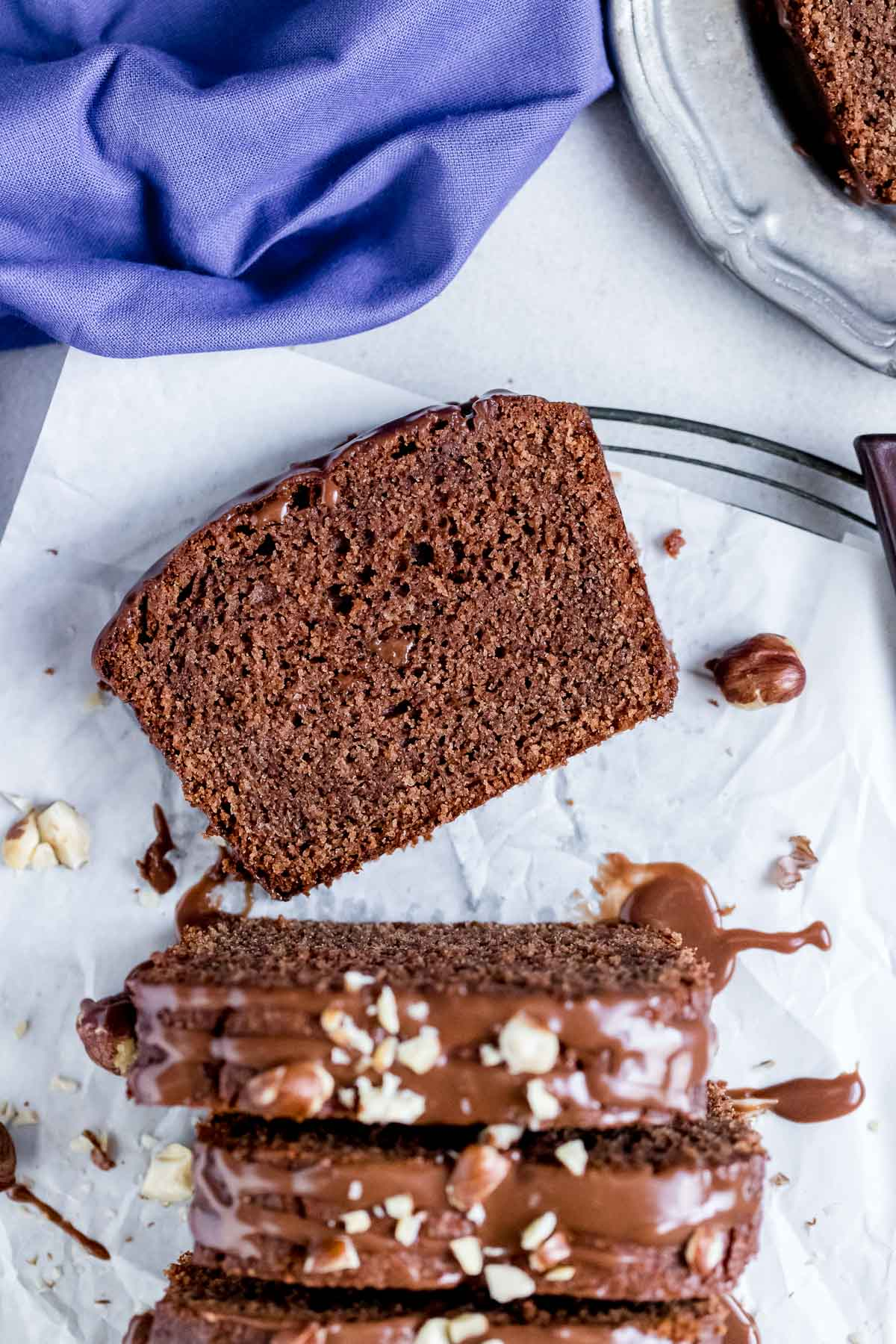 Why quick bread loaf sinks?
The most common reason why your quick bread sinks in the middle is you added too much wet to dry ingredients. Your wet dough or batter contains too much liquid and didn't cook properly due to its water content.
If you are adding any fruit, carefully measure rhubarb, bananas, or other add-ins, to prevent your dough or batter from becoming too watery. When adding watery ingredients like when making zucchini bread, you need to squeeze excess water from it or dry using paper towels before adding it to your batter.
Other reasons are adding less leavening agents, overfilling, underbaking your quick bread dough, or your batter sitting a long time before baking.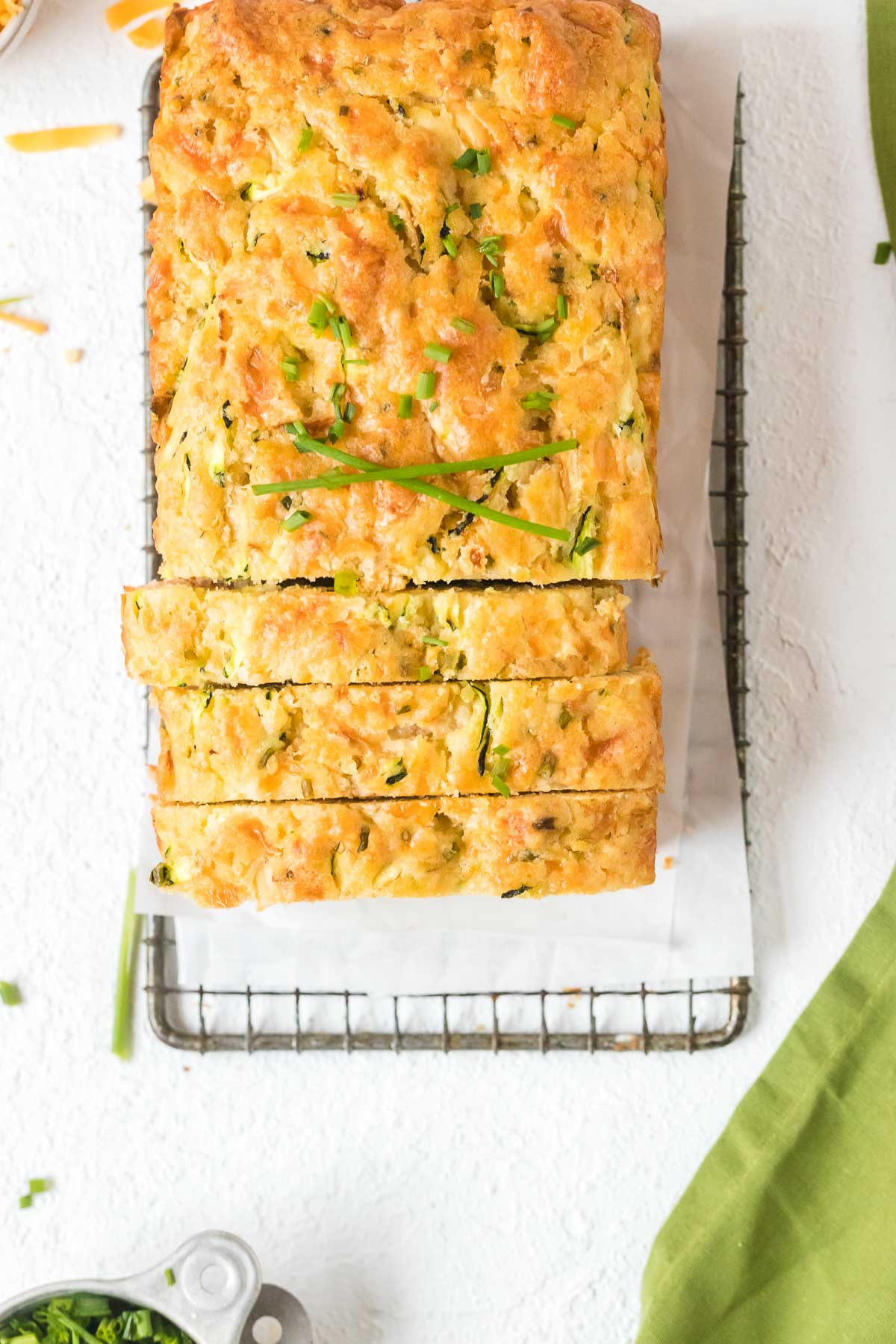 Common problems when baking quick breads
Aside from sinking, here are other common problems some bakers encounter when baking soda quick breads:
Tough texture: This is a clear sign of over-mixing quick breads or too high oven temperature.
Soggy bread: If your batter is left for too long before baking or you don't have enough baking soda or baking powder, you will have soggy bread.
Holes, tunnels, air bubbles, or voids: Another result when you over-mix your batter in your electric mixer or by hand.
Bitter, soapy aftertaste. If you add too much baking soda and baking powder, your bread will have a bitter, soapy aftertaste.
Coarse, crumbly texture: Quick bread will be more coarse and crumbly if there is too much leavening agent or too much fat, like butter, oil, shortening, or other types of fats.
Too brown or thick crust: If your oven temperature is too high or you added too much sugar, your bread will have a thicker crust and be too brown.
Crisp edges: Adding too much fat and sugar will give crisp edges.
Too greasy: This is a sign of too much fat.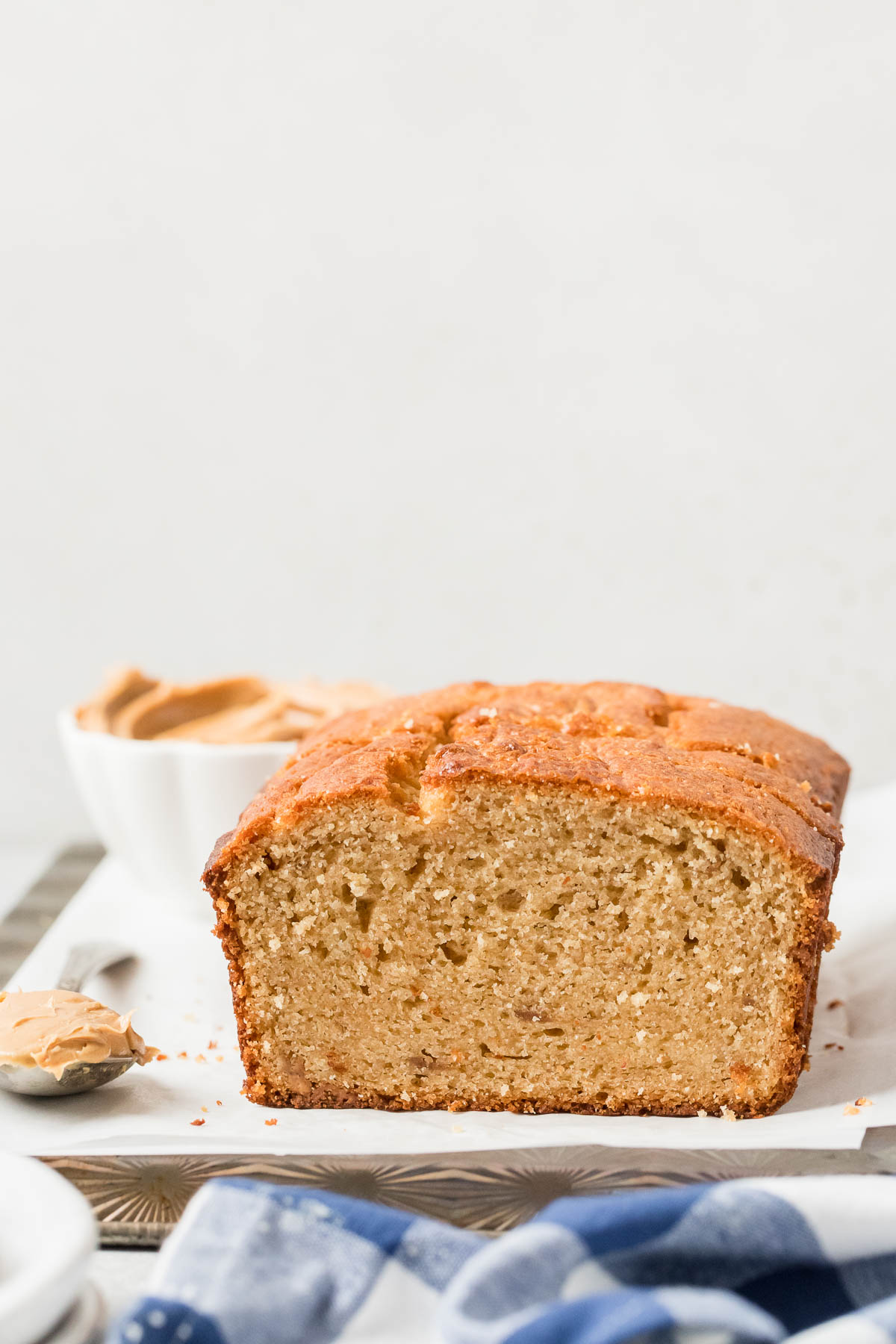 Tips to prevent quick breads from sinking
To help you bake delicious quick bread, like banana bread, pumpkin bread, and cornbread, I listed a few tips and tricks. Hopefully, these tips can help you have a tasty and good loaf of bread.
Check if your bread is done baking.
Always follow sensory indicators even if there is a baking time suggestion in most recipes. How long it takes to bake your bread and layer cakes might be different from mine due to external factors such as my oven, climate, loaf pans, elevation, electric mixer, and ingredients.
You can use the toothpick method or your oven thermometer to check if your quick bread is cooked.
For quick breads like banana bread, if the internal temperature reaches 200-205 degrees F, they are cooked and ready for cooling. To make sure your quick bread is cooked inside, it is best to use an oven thermometer.
Use metal loaf pans for making loaves of quick bread.
Metal is a good conductor of heat. Meaning, they heat faster compared to a ceramic or glass pan. Hence, if you are using ceramic or glass pans, you will need extra baking time and/or a higher oven temperature.
Avoid dark-colored metal pans because they will cause your bread to brown quicker.
Also, the size of your pan will affect the baking of your bread. Using the wrong size of pans will interrupt how your quick bread rise.
You can grease your baking pans with non-stick cooking spray. I like a cooking spray with flour. Or you can line the pan with parchment paper to ensure the bread easily releases and no sticking occurs.
Also, don't overfill your pans. When the batter reaches the top of the pans and rises in the oven, it will overfill.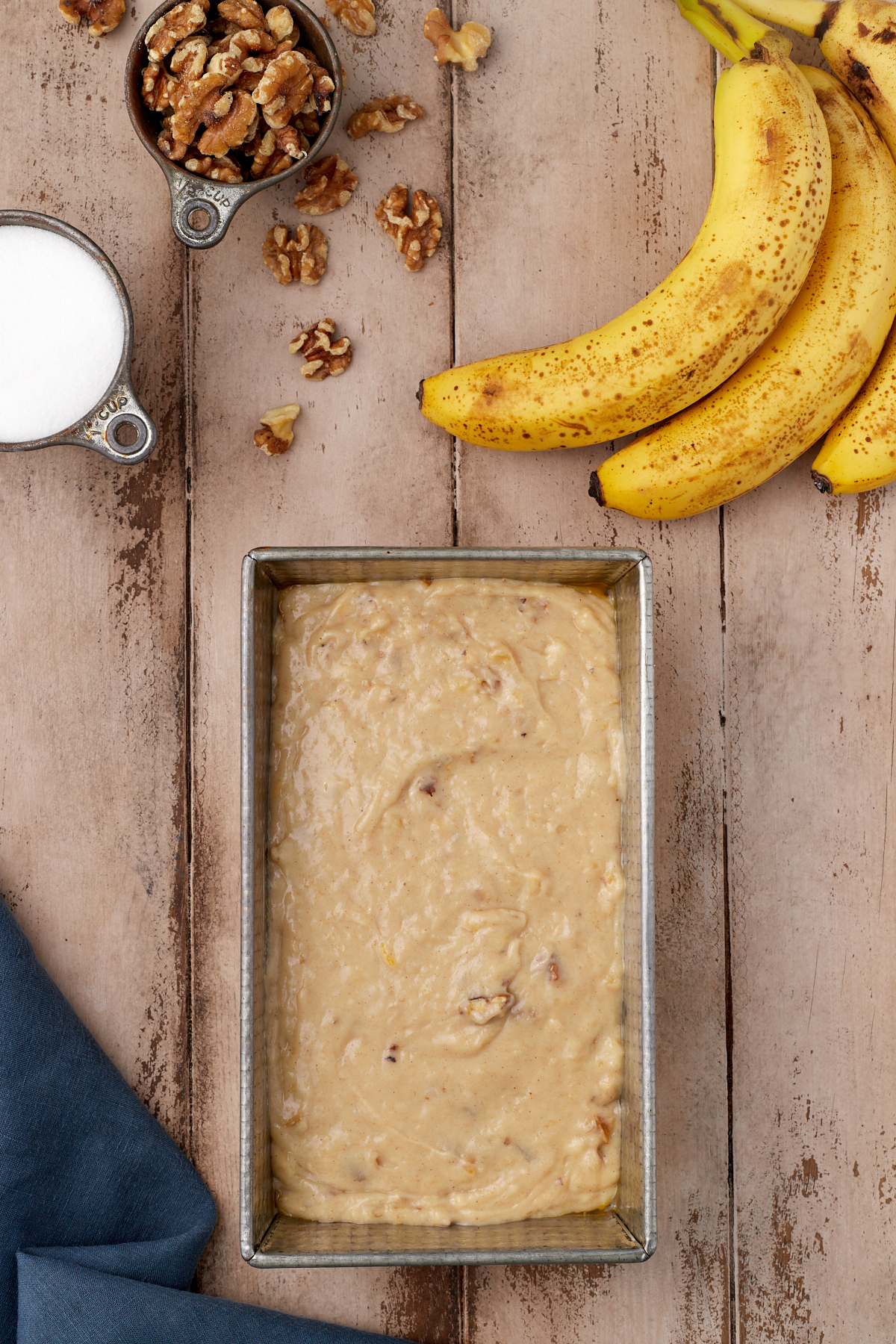 Check your leavening agent
The leaveners you added to wet and dry ingredients will affect how your bread and cake react and rises. Here are a few things you need to take note of about your baking powder and baking soda: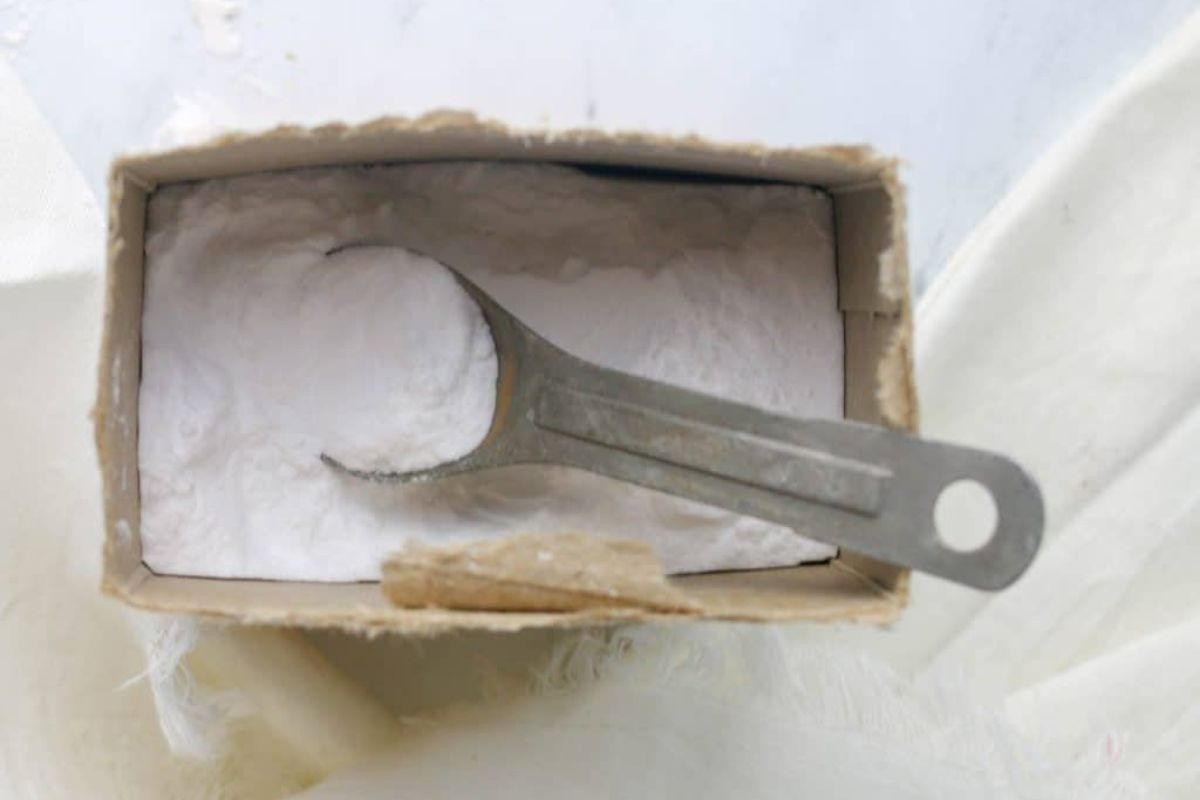 Expired leaveners: Always check the freshness of your leaveners. Expired or ineffective baking powder and baking soda will not leaven your quick bread.
Adding too much or insufficient leavening agents: Adding too much leaveners will cause your quick bread to sink in the middle.
Baking at a high altitude: Adjust the amount of leaveners depending on your location. If you are baking at a high altitude, you need less baking powder or baking soda.
Oven should have a consistent temperature
The oven temperature will greatly affect how your quick bread turns out. Some ovens run colder than others. You need consist oven temperature to prevent your quick bread or cake to sink in the middle.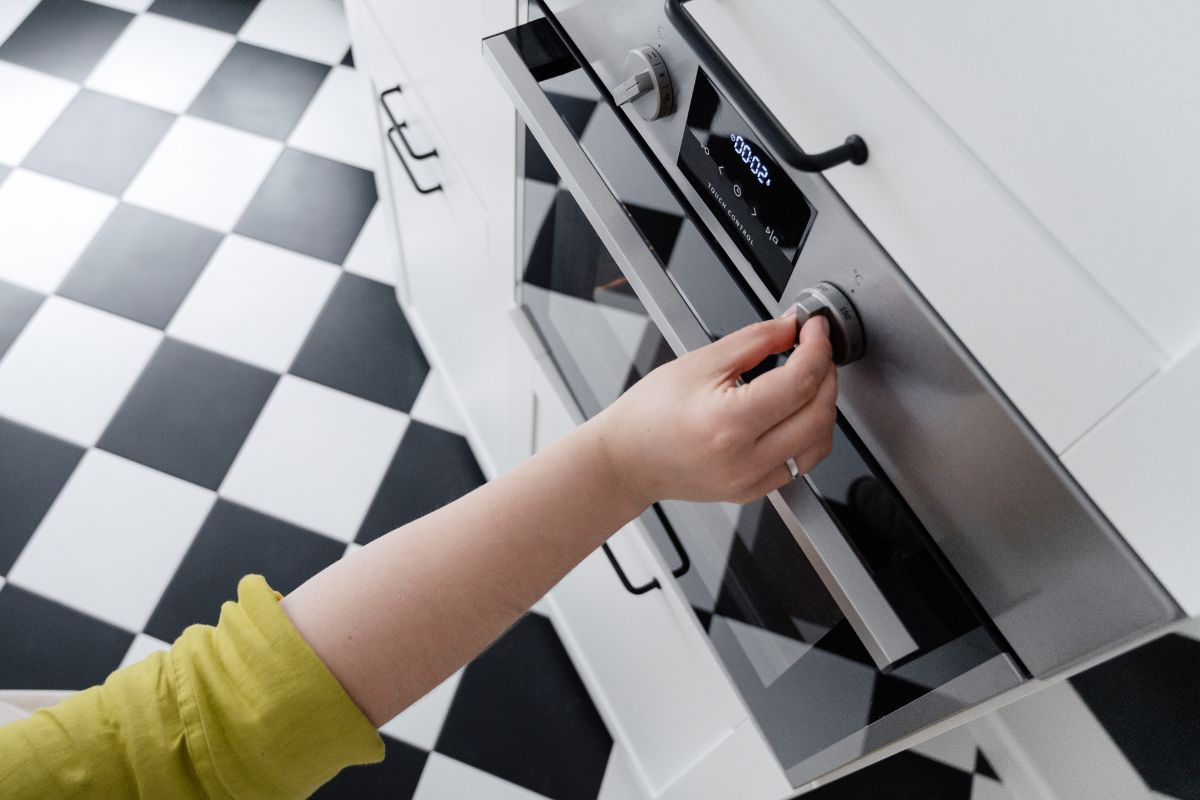 Always preheat your oven and use an oven thermometer to check whether your quick bread is cooked. If not, continue baking until it passes the toothpick and thermometer test.
Also, avoid opening and closing your oven doors when baking.
Quick breads are very easy to make, delicious, and filling. You can make them at home with less preparation time and fewer ingredients compared to other types of bread with yeast.
But for first-time bakers, you might encounter some problems or issues. Don't get discouraged and try again. Hopefully, you can use these tips to prevent your quick bread from sinking for a fun and filling snack time.