Learn everything about quick breads and coffee cakes with this guide. We listed the differences and similarities of quick bread vs coffee cake for all bakers.
I love baking breads and cakes. They are delicious snacks that can satisfy your sweet tooth and an empty stomach. These tasty baked goods have similar wet and dry ingredients and baking methods. But there are differences as well. If you are new to the world of baking quick breads and coffee cakes, this guide will cover everything you need to know.
I don't know what it is about quick breads and coffee cakes. Maybe it's the word quick that I love? Or the buttery streusel? They both quick bread and coffee cake are delicious treats and snacks. So maybe it's that.
They are typically sweet (gotta love that!) but sometimes, the baker tones down the sweetness. The taste of sour cream coffee cake and quick bread depends on the ingredients used.
If you are unfamiliar with these baked goods, it is best to know what they are first and how to prepare them. Then, we will talk about their differences and similarities.
Enjoy bakers!
See Also:
Wondering what makes a difference? Oil vs butter in your quick breads? Give this post a read!
What's the difference between a quick bread and coffee cake? Read on to find out!
Learn the different types of pastry and become a better baker after reading!
What are quick breads?
Quick breads are used to identify those types of bread without yeast. They are made using chemical leavening agents such as baking powder or powder baking soda. This type of bread can be baked immediately unlike other bread that needs time to rest to rise. Hence they are called quick bread!
Types of quick breads
There are two main types of quick bread:
How to make quick breads
To make quick bread, you will need the following ingredients:
Flour or flour mixture
Oil or unsalted butter. If you are making a batter type, use oil. While for dough types, use butter.
Sweeteners like brown sugar, honey, or white sugar.
Chemical leavening agent either powder baking soda or baking powder.
Eggs
Salt
To make quick breads, you will need loaf pans, muffin pans, or any molds depending on what you are making. The loaf pans will shape your bread and help you identify them as bread.
It is important to have baking soda and/or baking powder when making this type of bread. Baking soda and baking powder are not the same. They have their own use, effects, and taste.
Also before adding baking soda and baking powder to your mixture, it is important to check for freshness. If you used expired ones, your bread will not rise.
Test for baking soda: In a 1/4 cup of acid (like vinegar or lemon juice) add 1/2 teaspoon of baking soda. If you see some bubbles, they are still good to use.
Test for baking powder: In a 1/4 cup of hot water add 1/2 teaspoon of baking powder. If you see some bubbles, they are still good to use.
What are coffee cakes?
A coffee cake is a traditional pound cake with a single layer of cinnamon-flavored simple cake with swirls. Contrary to how it's called coffee cake, it doesn't have any coffee ingredients. A coffee cake is a sweet treat with bread-like consistency, texture, and taste served with coffee or tea.
Depending on the preferences of the baker, a coffee cake can have chocolate, fruits, nuts, spices, cream cheese, or sour cream. It can be made using yeast and baking powder in a loaf pan, cake pan, pound cake, or any prepared pan. Coffee cake can also come with cinnamon sugar or streusel topping.
How to make coffee cakes
To make a sour cream cinnamon coffee cake, you will need the following:
Flour mixture
Unsalted butter
Salt
Sugar
Vanilla extract
Sour cream
For the toppings of your sour cream coffee cake, you will need:
Light brown sugar
Ground cinnamon
Chopped toppings for presentation such as pecans, almonds, etc.
You will need a loaf pan, pound cake pan, or any pans you have at home. To make cinnamon sugar, you will need to mix brown sugar and ground cinnamon. You can use an electric mixer or a whisk.
For a detailed procedure for making this delicious coffee cake, you can follow the recipe.
Quick breads vs coffee cakes
Both coffee cakes and quick breads are delicious baked goods made from similar but not entirely the same ingredients. They are both more flavorful and tastier the next day. Another reason I love them both!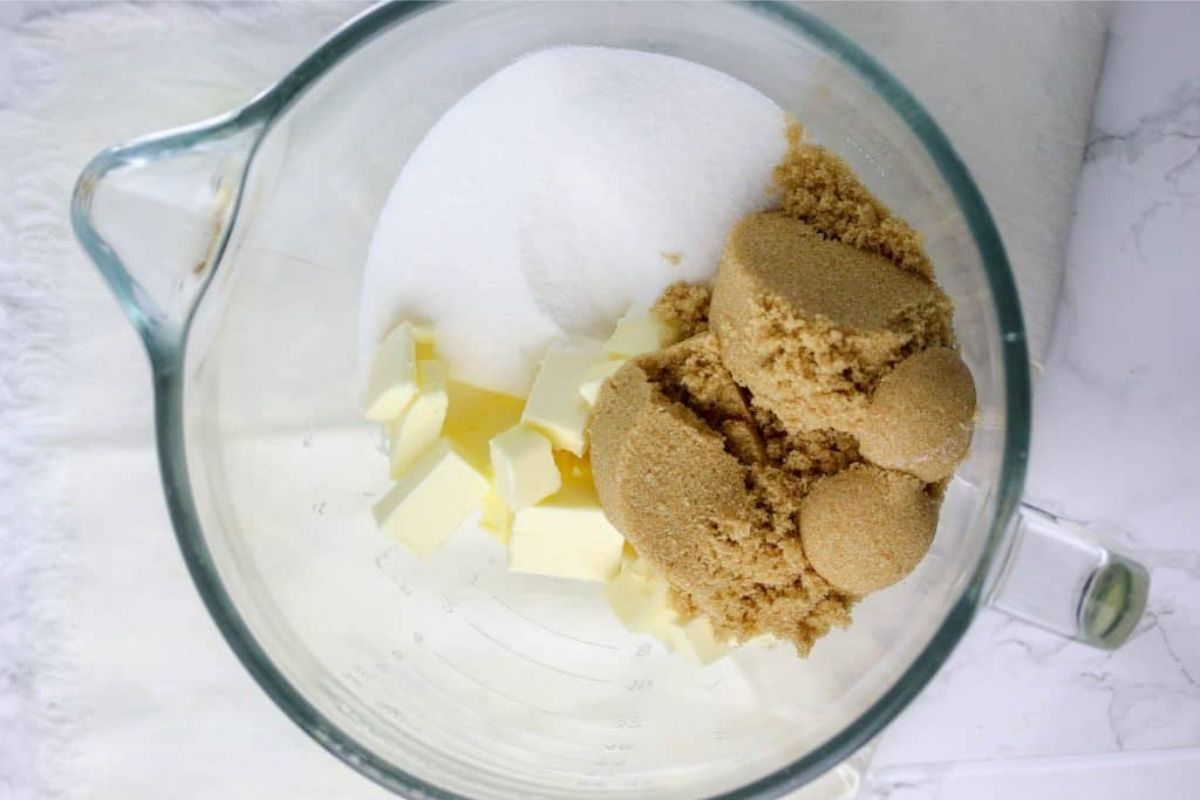 To make coffee cake, you use the creaming method, also used to make cakes and cookies. Both use leaving agents such as baking powder or soda, but not yeast. A coffee cake can be made using the same bread loaf pan or baking equipment you would use to make a quick bread.
The main difference between a coffee cake and quick bread is their level of sweetness. A coffee cake tends to be sweeter due to the added brown sugar, glaze, or cinnamon sugar. Also, some coffee cake recipes tend to add more ingredients and add to its flavor.
On the other hand, quick breads tend to be less sweet due to the ingredients and sometimes they come without any glaze. However, the taste and texture of your coffee cake and quick bread depend on the ingredients you use.
How To Store
You can store leftover sour cream coffee cake and bread by letting them cool completely in their loaf pan on a wire rack. Cover or wrap them in plastic wrap or tinfoil and store at room temperature for 3-4 days
Quick breads and coffee cakes also freeze very well. You can wrap your bread or cake in several layers of plastic wrap or tin foil and freeze for up to 3 months. When ready to enjoy, unwrap and let thaw at room temperature.
Quick bread and coffee cake are delicious snacks that can be enjoyed for breakfast, lunch, or dinner. When your ingredients are ready, don't be afraid to try making them yourself. You can adjust the flavors and ingredients based on your preferences.