Make delicious sweet treats and savory dishes with the right pastry dough. Here are 7 types of pastry widely used to make different snacks, mains, and desserts.
The world of pastry is vast and complicated. A new baker can get lost in the numerous types of pastry options. If you want to try and make different types of pastry dough, hopefully, this guide can help.
Nobody can resist delicious sweet and savory pies or a flaky pastry like a croissant. These lovely dishes will warm your heart and fill your stomach. And once served at the table, you can be sure it will be a huge hit.
In these savory and sweet dishes, pastry doughs are a key element. However, there are different types of pastry dough for each pastry. Find out which types of pastry dough are needed for the pastries you plan to bake.
See Also:
What is pastry?
Generally, the basic pastry dough is made with flour, water, and a type of fat. The most commonly used fat component is butter. But some pastry recipes require shortening, lard, or oil.
There are many types of pastry dough. The main difference lies in the type of fat, how much they are added, and how it was added to the flour mixture.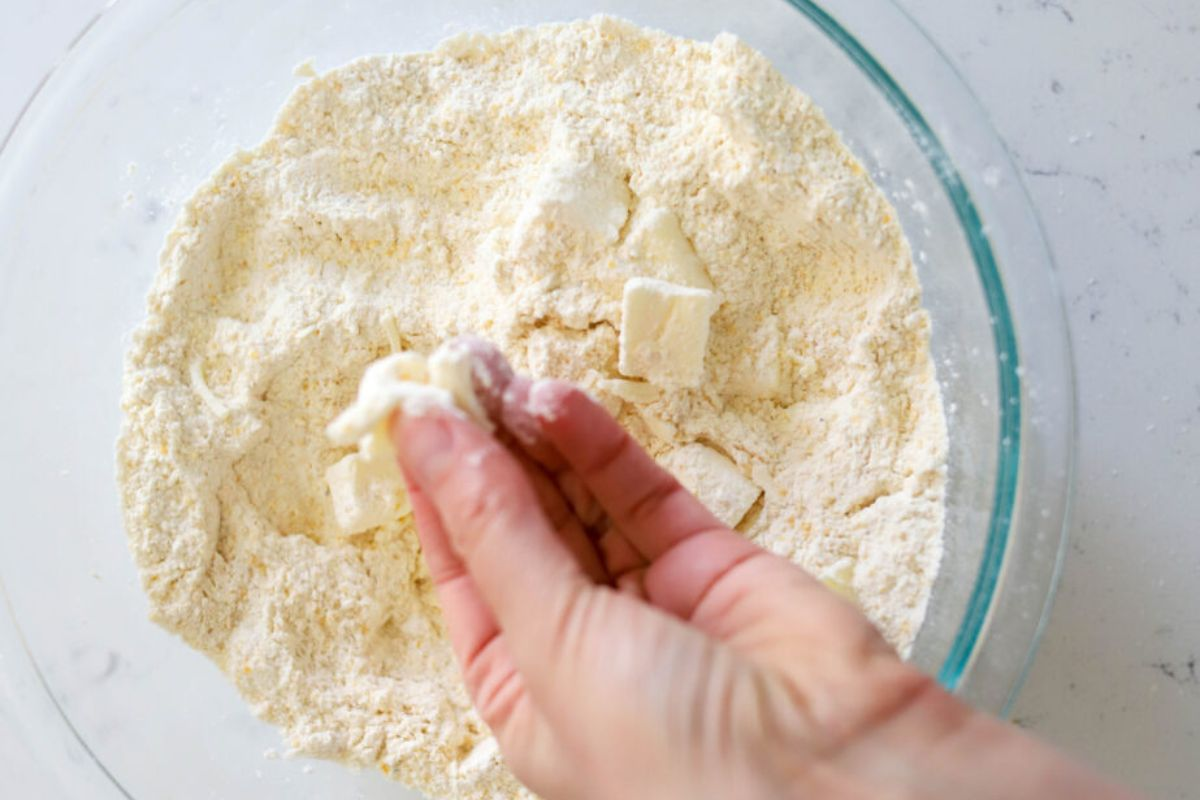 Laminated vs unlaminated types of pastry dough
Laminated pastry are doughs that are folded. To make a laminated pastry dough, continuous folding is required. This creates thin layers of butter and dough making a crispy and flaky pastry dough. This method will require consistent cooling to prevent the butter from melting.
While unlaminated pastry are doughs that are mixed, not folded. To make unlaminated pastry dough, a leavening agent, such as baking powder or yeast, is added. Depending on your recipe, unlaminated can also be unleavened pastry.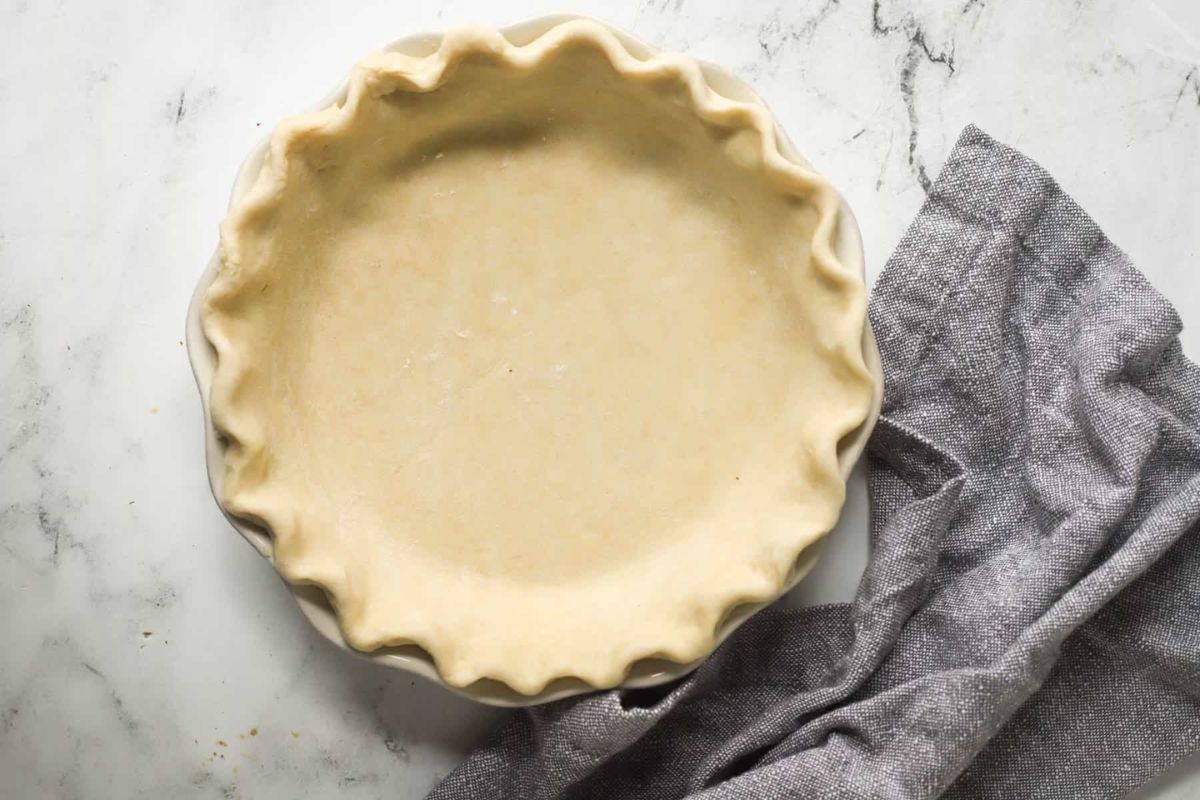 Types of pastry
There are different types of pastry depending on the ratios of ingredients, how fat is introduced to the flour, and how they are prepared. Also, each type of pastry has different uses. Here are the main types of pastry all bakers should know.
Shortcrust pastry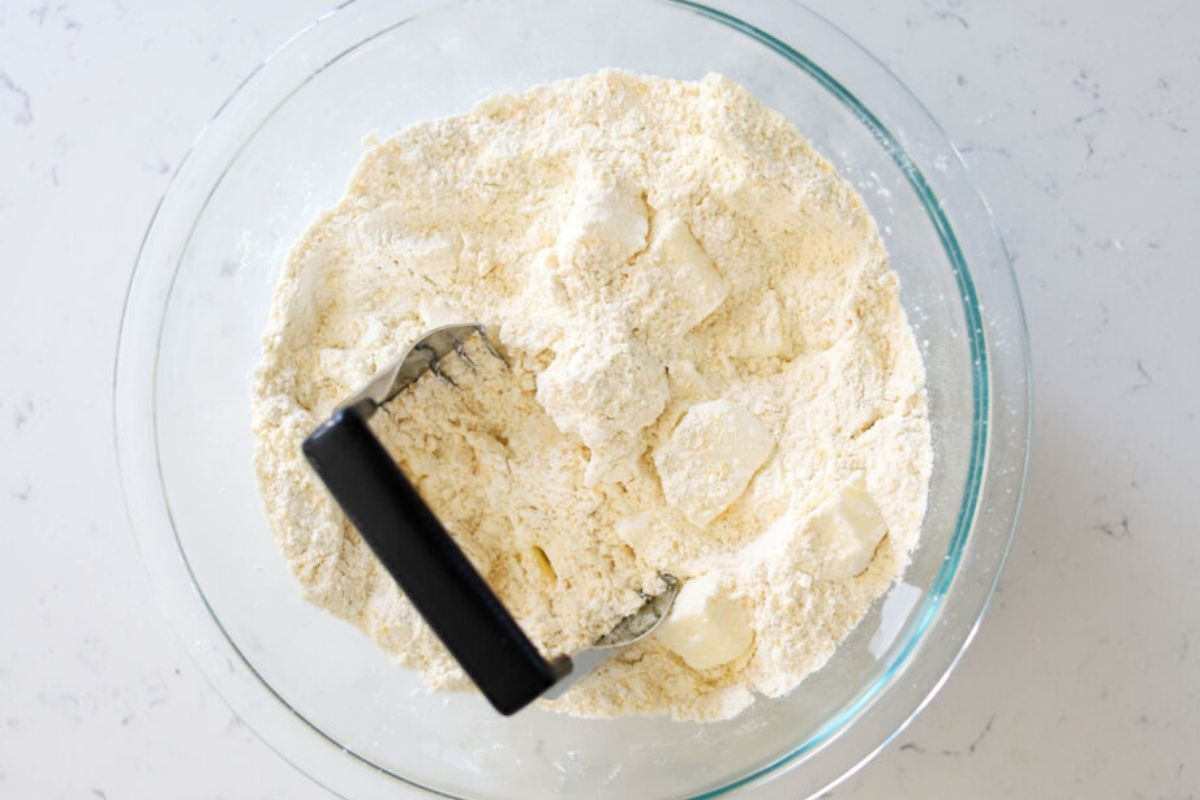 Shortcrust pastry is the most forgiving type of pastry on our list and one you might be most familiar with – as it's used to make most pies. It is not easy to overwork this pastry which makes it perfect for beginners. This crumbly pastry is perfect for pie crusts, tarts, flans, and a quiche crust.
To make shortcrust pastry, you will need a 1:4 ratio of fat to flour. The rubbing-in method is used for this dough. That is why shortcrust pastry has a sturdy structure and sweet flavor, ideal for pie crusts.
You can use either a pastry cutter or a food processor to make shortcrust pastry.
Flaky puff pastry
Flaky puff pastry dough rises in the oven to make a lovely, light, and crispy outer shell of sweet pie crust. To make this pastry, dough and fat are folded and rolled creating layers and airy consistency. There are three sub-categories of this layered pastry.
Puff pastry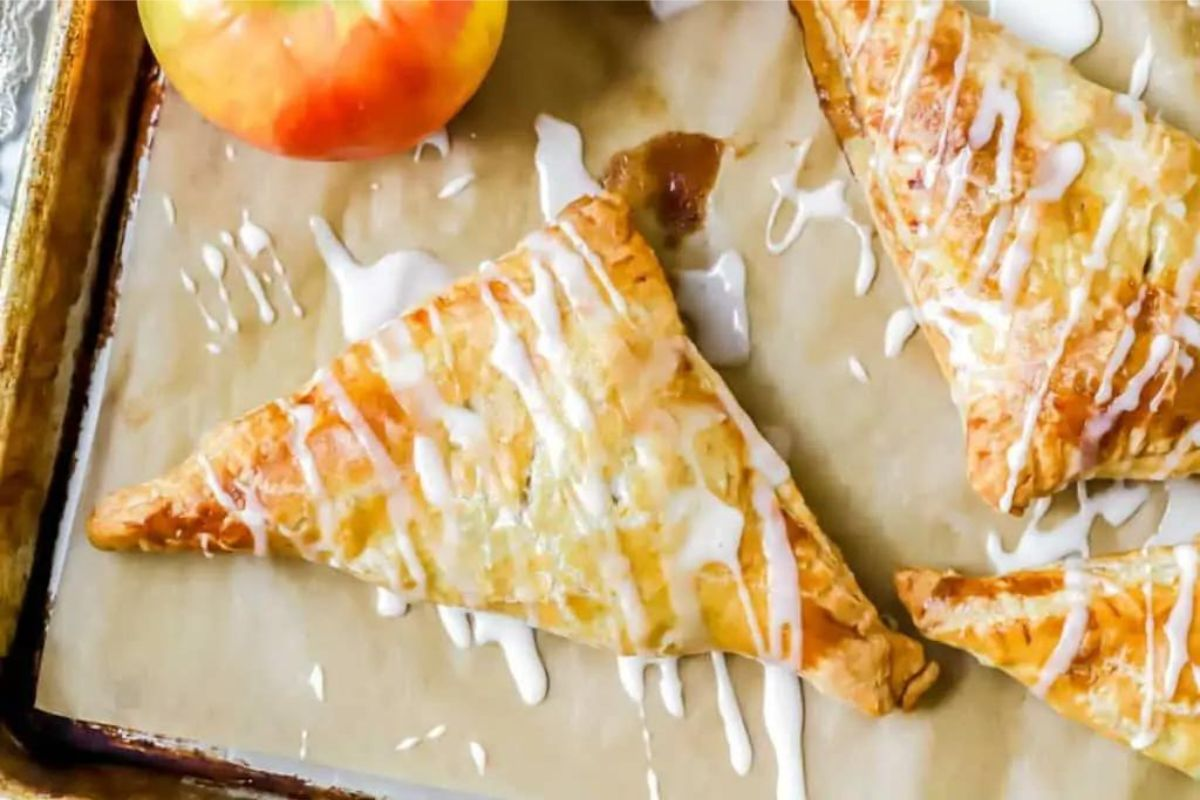 Puff pastry is a type of laminated dough and is more time-consuming to make compared to the other two. The traditional puff pastry is made by introducing cold butter into the flour and starting the lamination process.
It takes a lot of time to fold and roll pastry dough using a rolling pin. To make puff pastry, you will need to chill your dough to prevent the butter from melting.
If you are not ready to make your own puff pastry, you can purchase ready-made quick puff pastry in the grocery store. And I'll be honest, I do this often! Store-bought puff pastry is excellent quality and a huge time saver!
Puff pastry can be used for savory pie crust, beef wellington, and vol-au-vents. You can also use puff pastry for sweets, like apple turnovers, cream horns, parmiers, and mille feuilles, or pastries like croissants, pain au chocolate, and Danish pastry with cream cheese filling.
Flaky pastry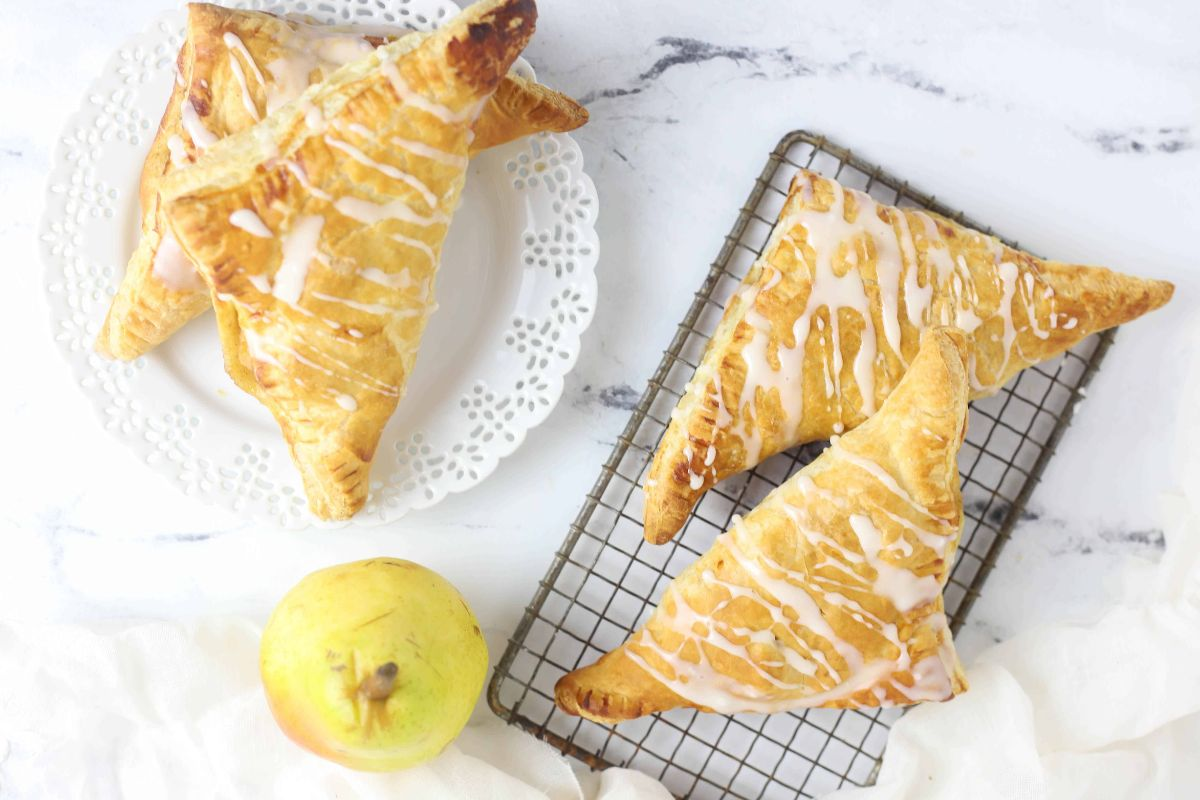 Compared to puff pastry, flaky pastry is more forgiving but it also takes a long time and effort to make. The main difference is that not all the butter is added at once. It is added a little at a time after each fold.
Flaky pastry is perfect for sausage rolls and savory pies brushed with egg wash. It is also used for sweet pastry recipes, like jam puffs, vanilla slices, and pies with sweet filling inside, or to replace puff pastry in pear turnovers topped with whipped cream or vanilla ice cream.
Rough puff pastry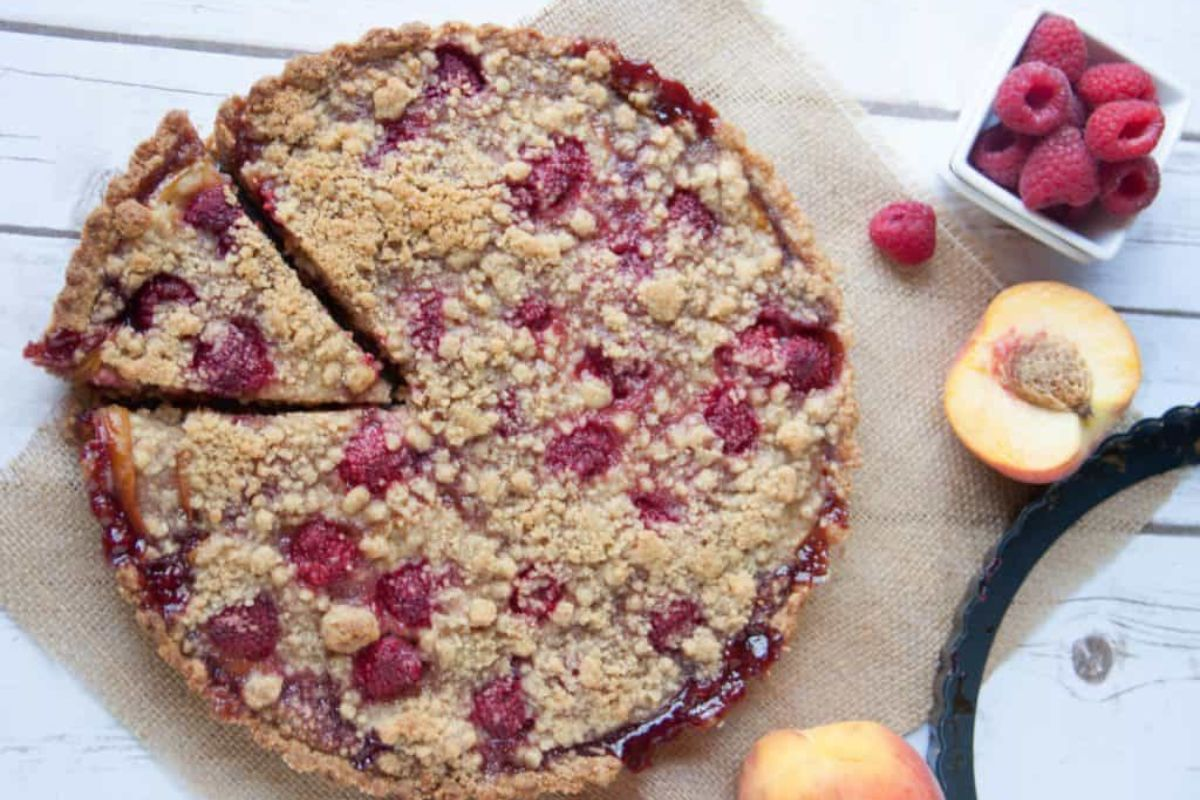 Rough puff pastry is a cross of puff pastry and flaky pastry. It is less difficult and faster than the traditional puff pastry.
To make this dough, you add chunks of fat at once. Then rolled and folded into layers. It doesn't have the same texture and rise as your flaky pastry but is easier and more convenient to make.
You can use it as a savory pastry for golden brown sausage rolls glazed with egg wash, savory pie crust, and tart.
Specialty and regional types of pastry
These are the pastry commonly used in specialties and regional treats.
Choux pastry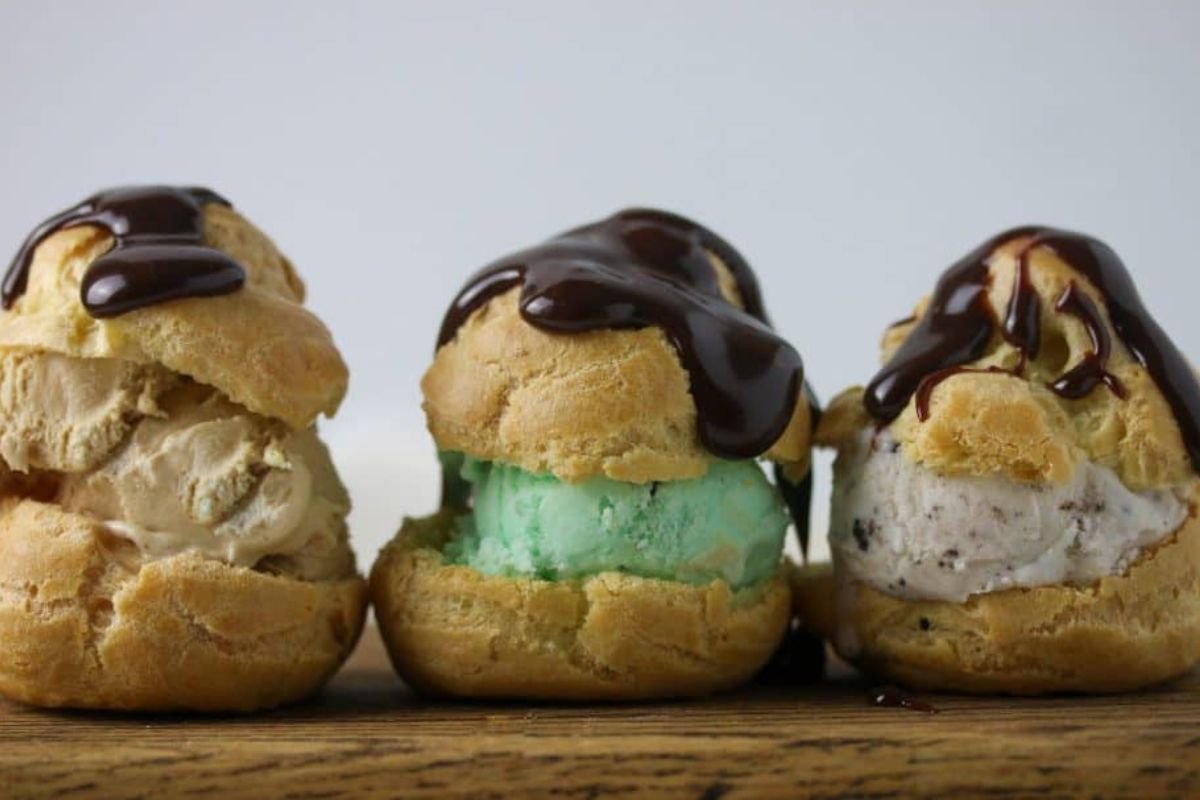 What sets apart choux pastry is the addition of eggs. To make choux pastry, you add boiling water and butter which results in higher water content. When the pastry doughs are cool, add eggs and mix.
After baking, the baked pastry shell of choux pastry is crispy with a hollow center. It is often filled with a cream filling or whipped cream and topped with caramel sauce or melted chocolate.
Choux pastry is used to make eclairs with pastry cream and profiteroles or cream puffs with pastry cream filling.
Filo pastry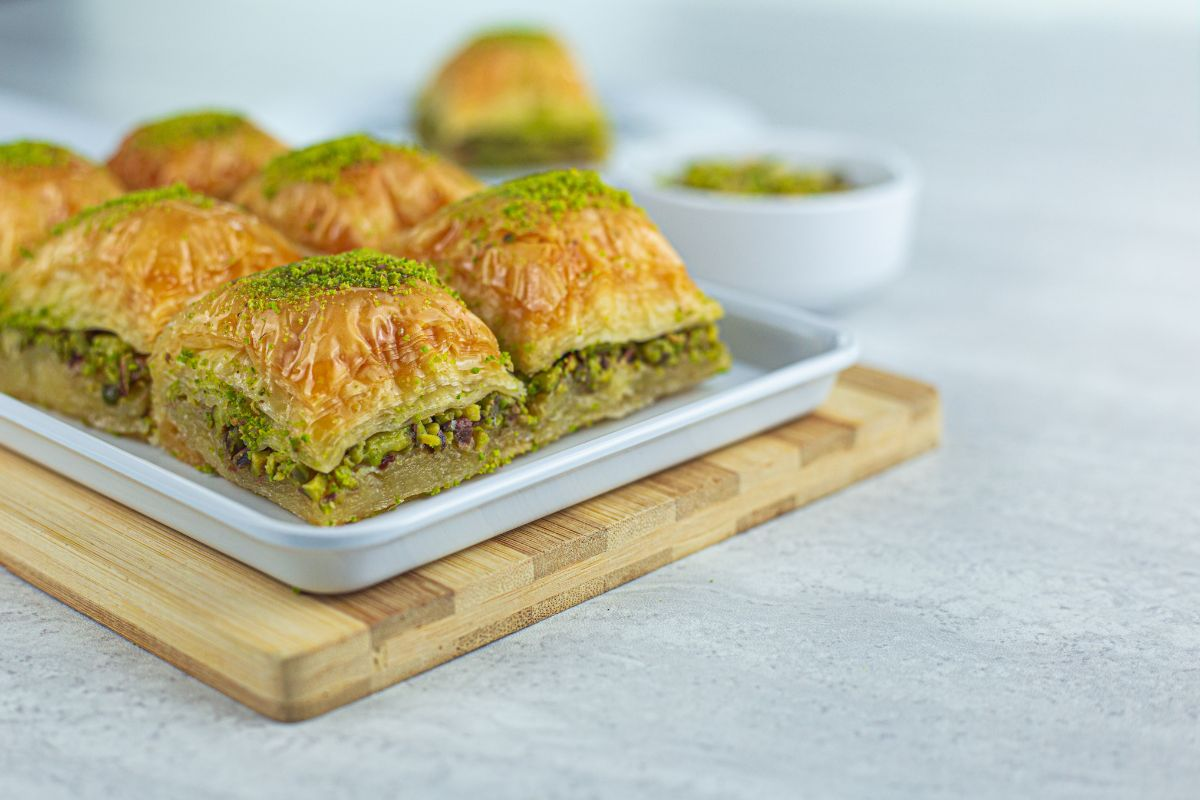 Filo pastry is an unleavened type of pastry prevalent in the Middle East with very delicate, thin sheets of dough. Each layer is separated by melted butter or oil. When baked, filo pastry turns very crispy.
To make phyllo dough, you will need a lot of experience and skills. It takes a long time to make and a lot of rolling to create the thin layers.
Just like puff pastry, you can also buy filo pastry and save yourself the time and hassle!
Hot water crust pastry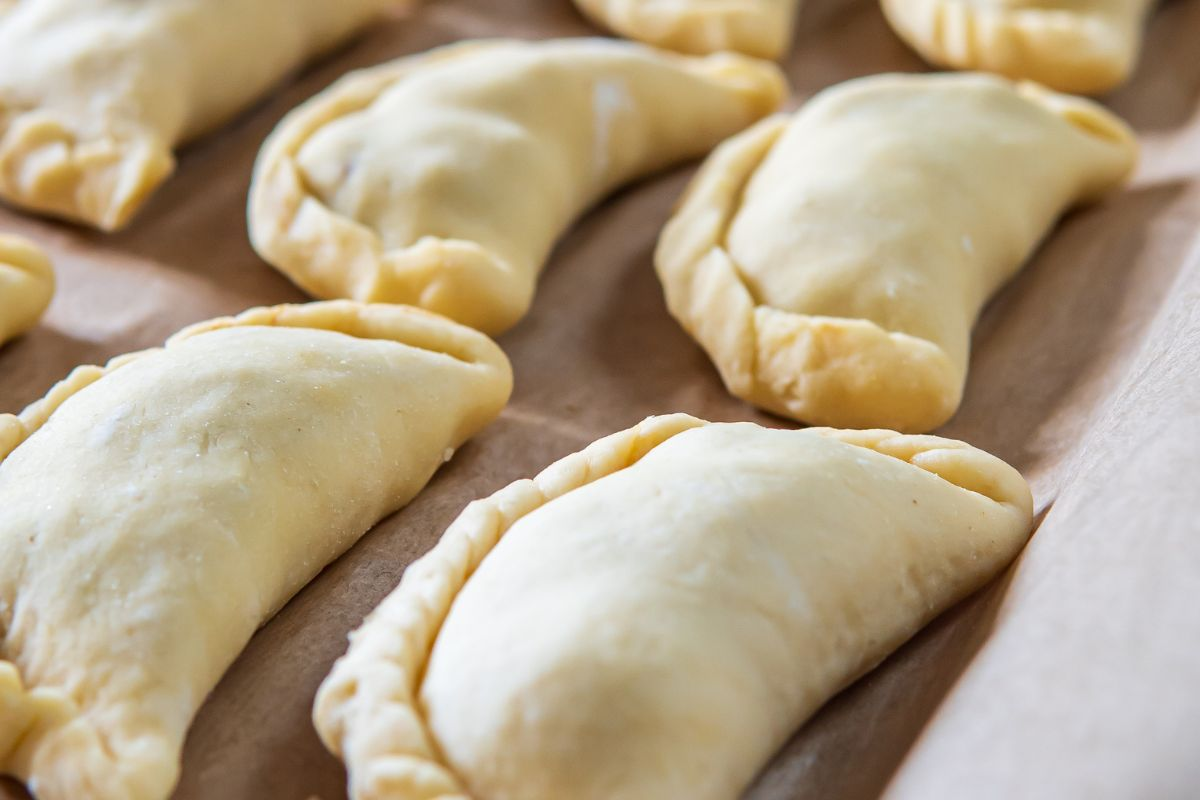 This English pastry is handled while it is still hot and uses melted fat. As a result, hot water crust pastry has a rich and heavy texture perfect for savory recipes like meat pies and pasties.
To achieve that golden brown color, brush egg wash at the top before baking.
Pastries are popular and delicious snacks, meals, and desserts. You can use pastry dough to make sweet treats and savory dishes. Whether you use a food processor in your pastry making or your hands and arms to incorporate the fat, you can surely make a taste treat you and your whole family will surely love.