When it comes to baking for the best results it's best to weigh your ingredients! But not every recipe comes in both volume and weight measurements, so making conversions can be difficult. So I made your life easy and made this handy weight conversion chart for baking that converts cups to ounces and to grams for all your common baking ingredients.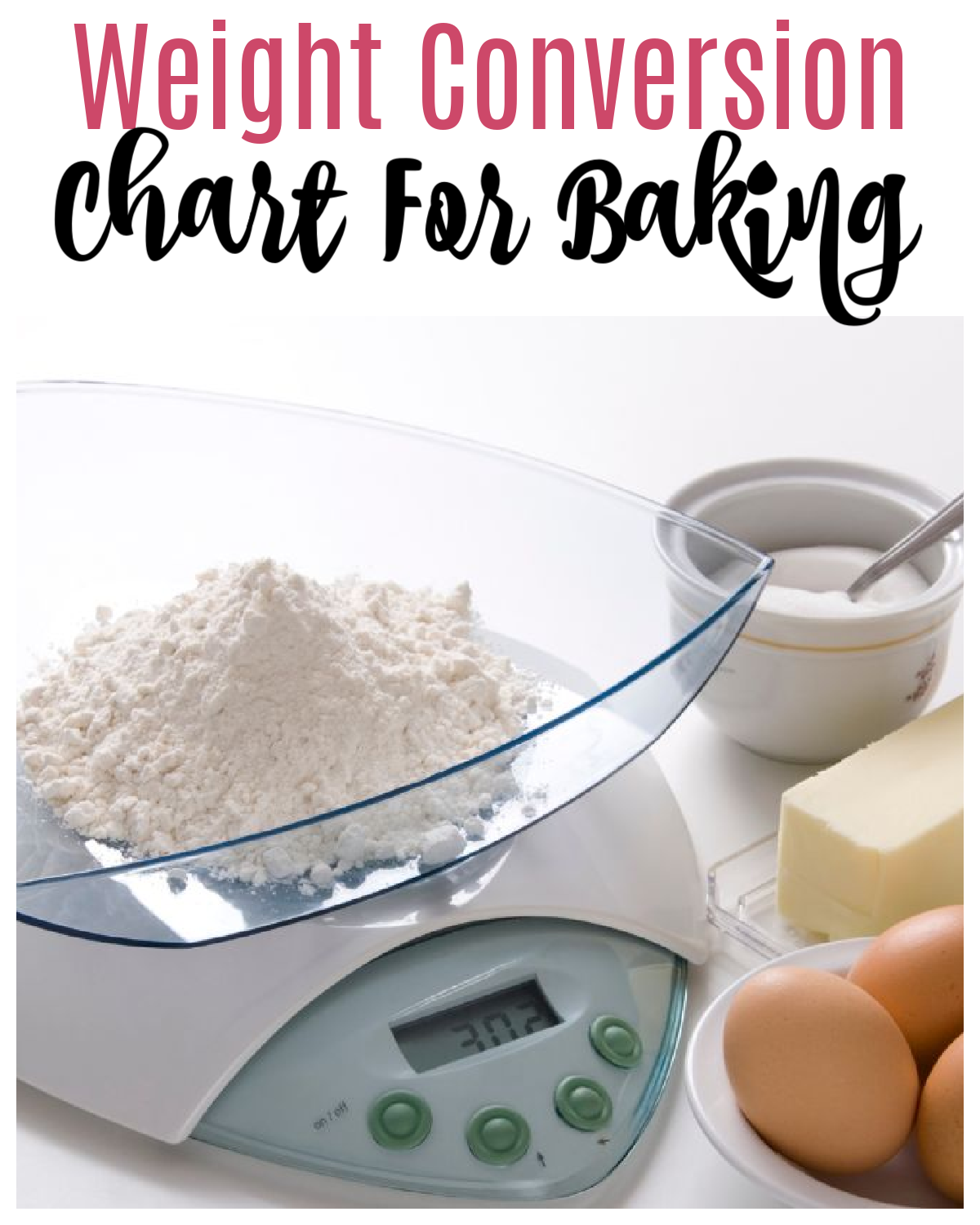 When I first started baking, as most beginners bakers, in the US at least, I used my measuring cups and measured in volume. But as I became more interested in baking, I learned the importance of weighing ingredients with a kitchen scale for the best results.
The only issue was most recipes I found online did not use metric measurements. So I had to start converting the measurements myself. And when I began writing and publishing cookbooks, the importance of testing my recipes by weight, but converting to cups was super important so I knew that every person who made my recipes had 100% success!
Want my FULL weight conversion chart for baking? Click here!
See Also:
Need to use a different pan than the recipe calls for? Learn how to determine your baking pan sizes and how to make a substitution when baking!
Easily convert your oven baking temperatures from Fahrenheit to Celsius with this easy guide.
Finally understand weight vs. volume in measuring and why it's so important!
Trying to decipher an old recipe and confused on the old baking terms? This post will help!
Find out the right way and wrong way to measure using the most common baking ingredients using your measuring cups.
Why weigh your ingredients when baking?
No room for error- When it comes to baking, there isn't much room for error. And when measuring by volume, there's way too many mistakes that can happen! For example, when measuring flour different people can measure flour into a measuring cup different ways resulting in too much or too little flour. But when it comes to weighing, a cup of flour will always weigh the same. There's no guessing!
Better results – Since there's no room for error when measuring by weight, you will get better results.
Less dishes! – If you measure by volume then you need to use (and clean) measuring cups. However, if measuring by weight you can add the ingredients right to your mixing bowl.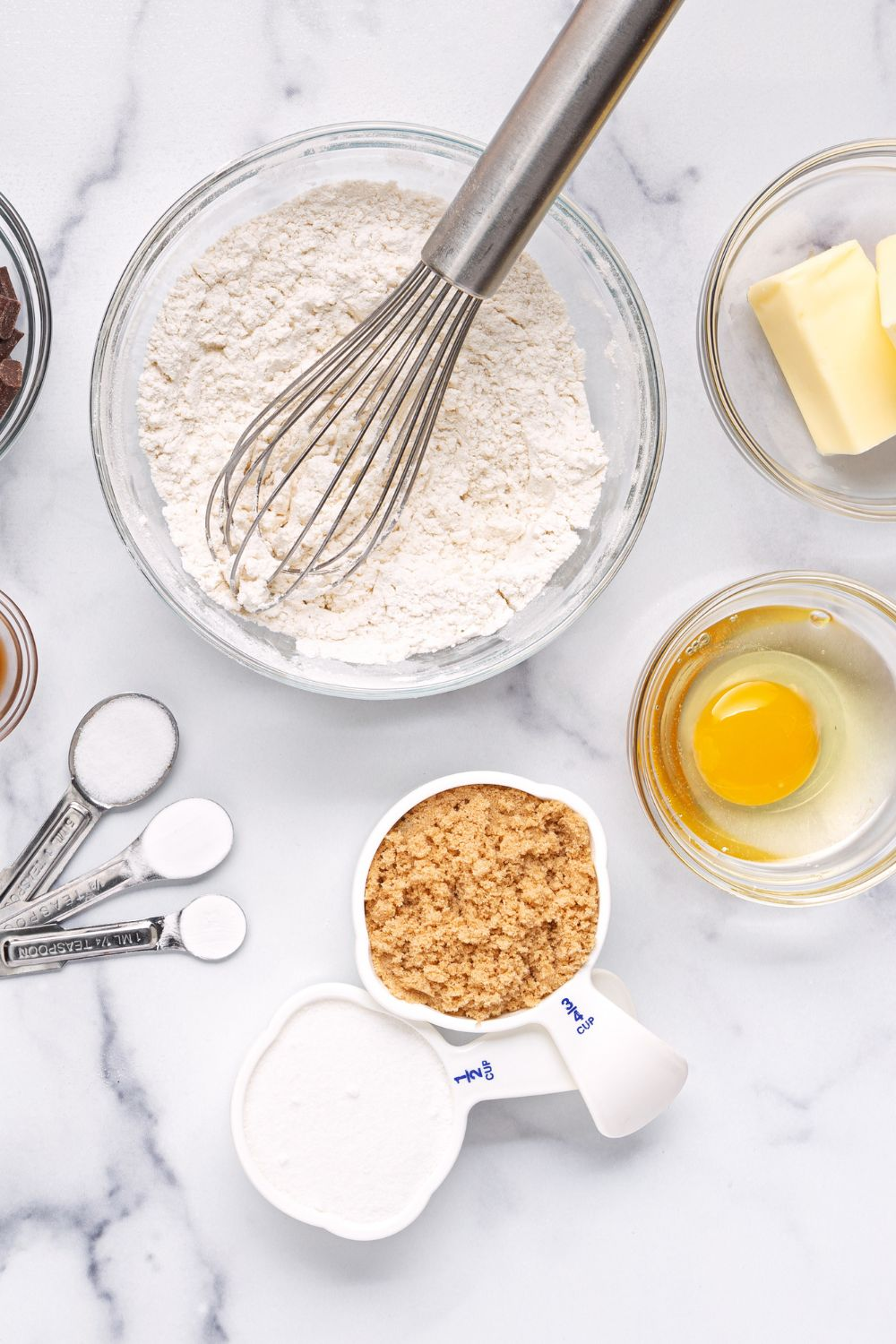 Measuring flour
Measuring flour is an easy ingredient to measure wrong in volume. You can easily end up with too much flour in your cup. When measuring flour by volume, I always recommend the spoon and sweep method, which means you spoon the flour into the cup and level it off.
You do not want to pack it down into the cup or scoop directly from the bag as it can result in too much flour in your cup. And too much flour can result in dry, cakey baked goods. It's best to measure in weight so there's no guessing!
How do I know if I am measuring my flour wrong?
I had a reader email once saying they measured their cup of flour and it weighed more than the 120 grams I had listed, so my weight measurement must be wrong.
Sorry, but you can't measure your flour and then see how much it weighs. All that is going to show you is if you measured too much or too little.
A standard cup of flour should weigh 120 g (although sometimes you will variation up to 125 g), so if you measure your flour by volume then weigh it, and it weighs more than 120 grams, then you are over-measuring not the other way around. Give it a try! Are you an over-measurer?
Here are some common flour weight conversions:
For 1 cup of flour by volume:
All purpose flour = 120 g, 4 1/2 ounces
Whole wheat flour = 113 g, 4 ounces
Self rising flour = 113 g, 4 ounces
Cake flour = 120 g, 4 1/4 ounces
Bread flour = 120 g, 4 1/4 ounces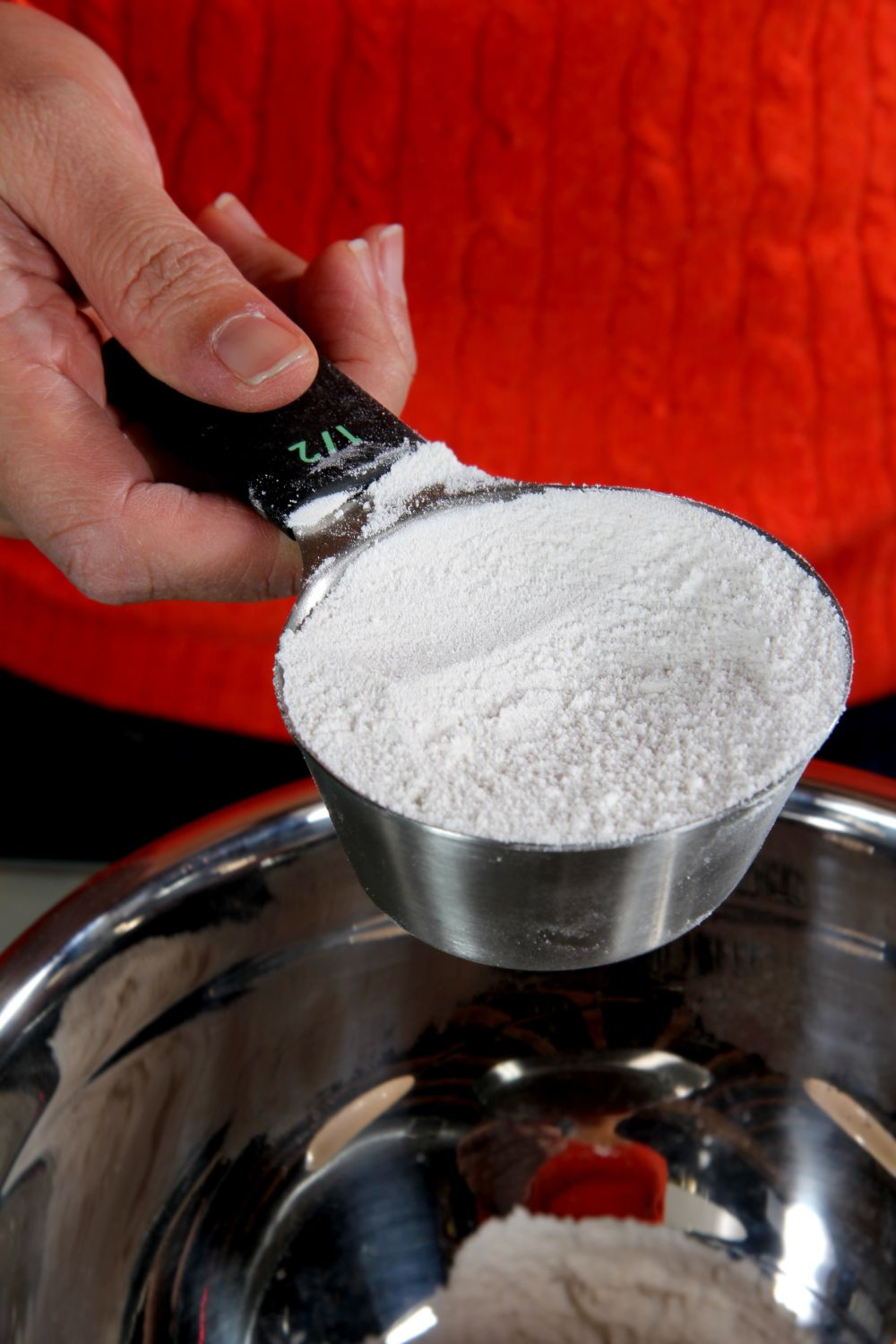 Measuring Sugar
When measuring sugar by volume it can vary depending on what type of sugar you are measuring.
Granulated sugar: When measuring granulated white sugar, you can just simply scoop your measuring cup right into your container and give it a sweep across the top. It doesn't get packed down like flour does.
Brown sugar: When measuring brown sugar, because of the molasses added making it a moist ingredient, you need to pack the sugar into the cup.
Powdered sugar: If you're measuring powdered sugar, I recommend the spoon and level method I use when measuring flour. Powdered sugar can get packed down in the cup so it's best to spoon it into the measuring cup.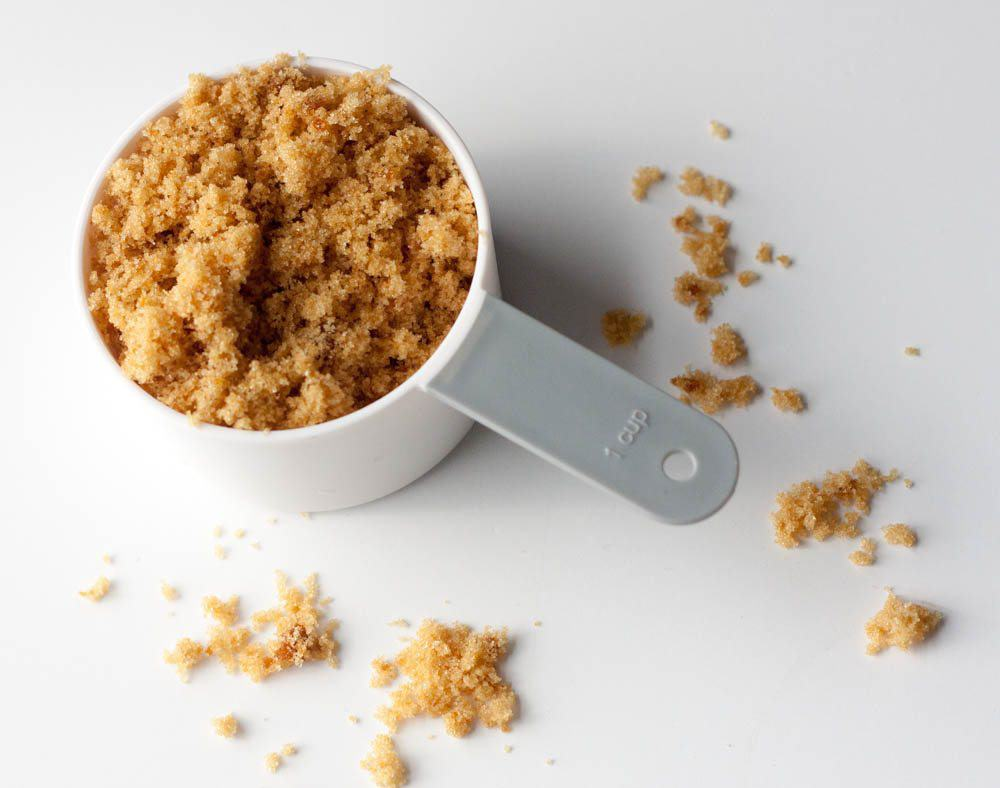 For 1 cup of sugar:
Granulated white sugar: 7 ounces, 198 g
Brown sugar (light or dark): 7 1/2 ounces, 213 g
Powdered sugar (confectioners, icing), unsifted: 4.4 ounces, 125 g
Powdered sugar (confectioners, icing), sifted: 3.6 ounces, 102 g
How to measure butter
When it comes to measuring butter, for most of us we rely on the butter wrapper with the measurements written on there to know how many tablespoons we need. But if you live outside of the US, or have a block of butter you need to divide up, you may need to convert that measurement!
For 1 stick of butter (8 tablespoons) = 1/2 cup = 113 g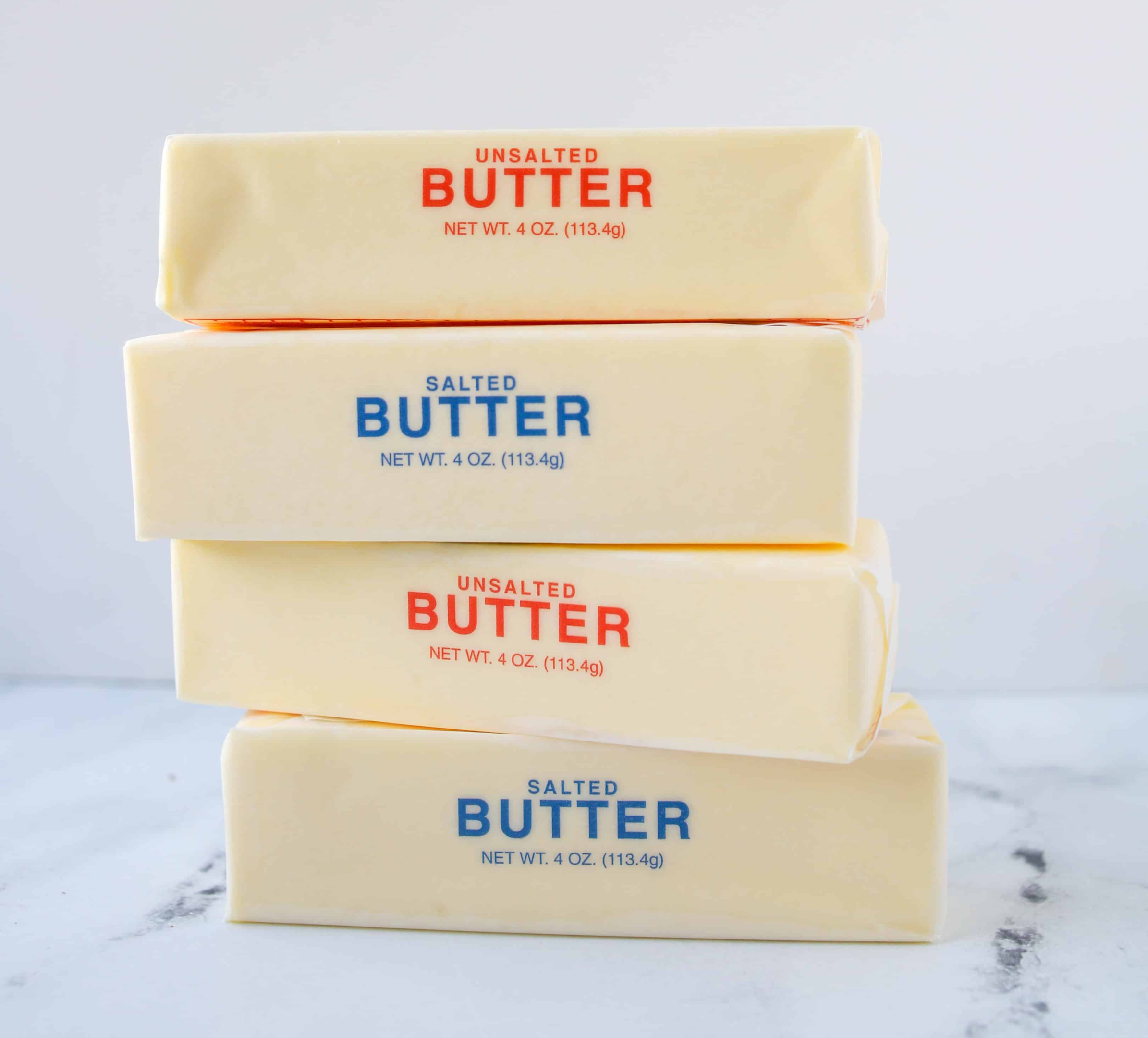 Measuring Liquids
You can also convert liquids as well from volume measurements to a metric weight. I will use my kitchen scale to weigh out my liquids. You just have to be careful to not overpour and go slow!
You can measure in grams or milliliters (mL) as well. One gram is equal to one milliliter.
To measure 1 cup of liquids in metric:
Buttermilk: 224 g, 8 fluid ounces
Milk: 227 g, 8 fluid ounces
Heavy cream: 227 g, 8 fluid ounces
Other common baking ingredients:
There is of course all sorts of ingredients you can measure for your recipes when it comes to baking! Here a few of my favorite baking ingredients I use all the time:
For 1 cup:
Honey: 340 g, 12 ounces
Shredded Coconut: 85 g, 3 ounces
Whole Eggs: 50 g, 1 3/4 ounces
Cocoa powder: 85 g, 3 ounces
Molasses: 340 g, 12 ounces
Peanut butter: 135 g, 4 3/4 ounces
Sour cream: 227 g, 8 ounces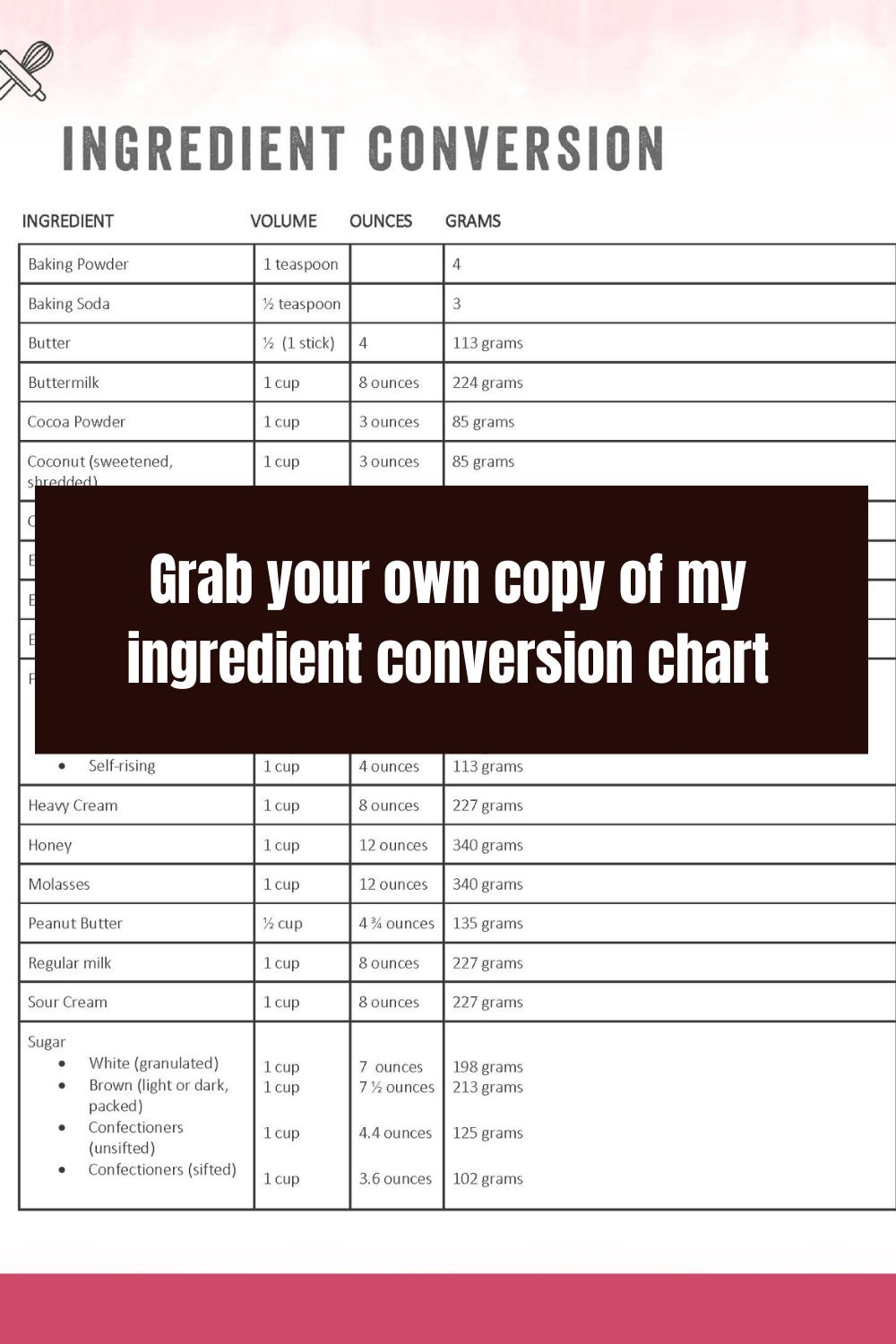 This conversion chart is a preview of my Ultimate Baking handbook that is chock full of helpful baking resources to keep handy when baking .Click here to get my Ultimate Baking Handbook!
Let's Bake Together!
Subscribe to my newsletter to never miss a new recipe or baking challenge! And if you bake one of my recipes be sure to tag me on Instagram. You can also follow along with me on Facebook and You Tube.